By reading this guide, you have taken the first step to achieving your dream of becoming financially independent — Congratulations!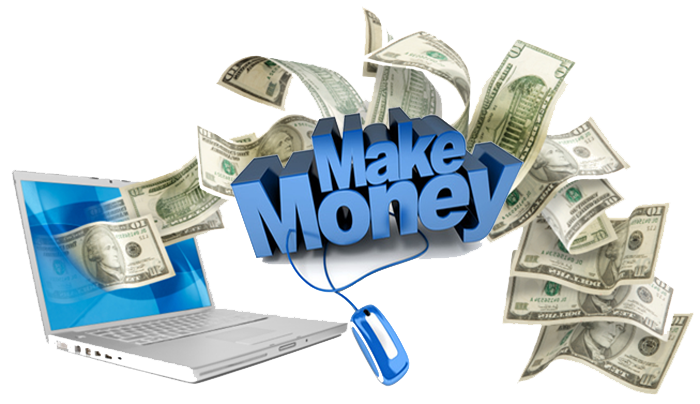 I've written this guide to show you that no matter what your dream is, it's achievable!  It doesn't matter if you just want to earn some extra money, quit your job to work from home, or like me, retire early!  This 5 step plan can help anyone succeed at making money online.
I hope you find the information helpful and that it gives you the motivation to get started.  The potential has never been greater than it is today for those who are willing to put in the time and effort.
There are many people making $100,000+ a year online by knowing how to stay away from scams and finding the right legitimate program.  Let's get started!
Who Am I?
Hi!  My name is Janelle, and I am an affiliate marketer.  I haven't always been able to say that because for many years I just dreamed of being able to work from home making money online.  In fact, for a long time I swore off any thought of having an online business at all!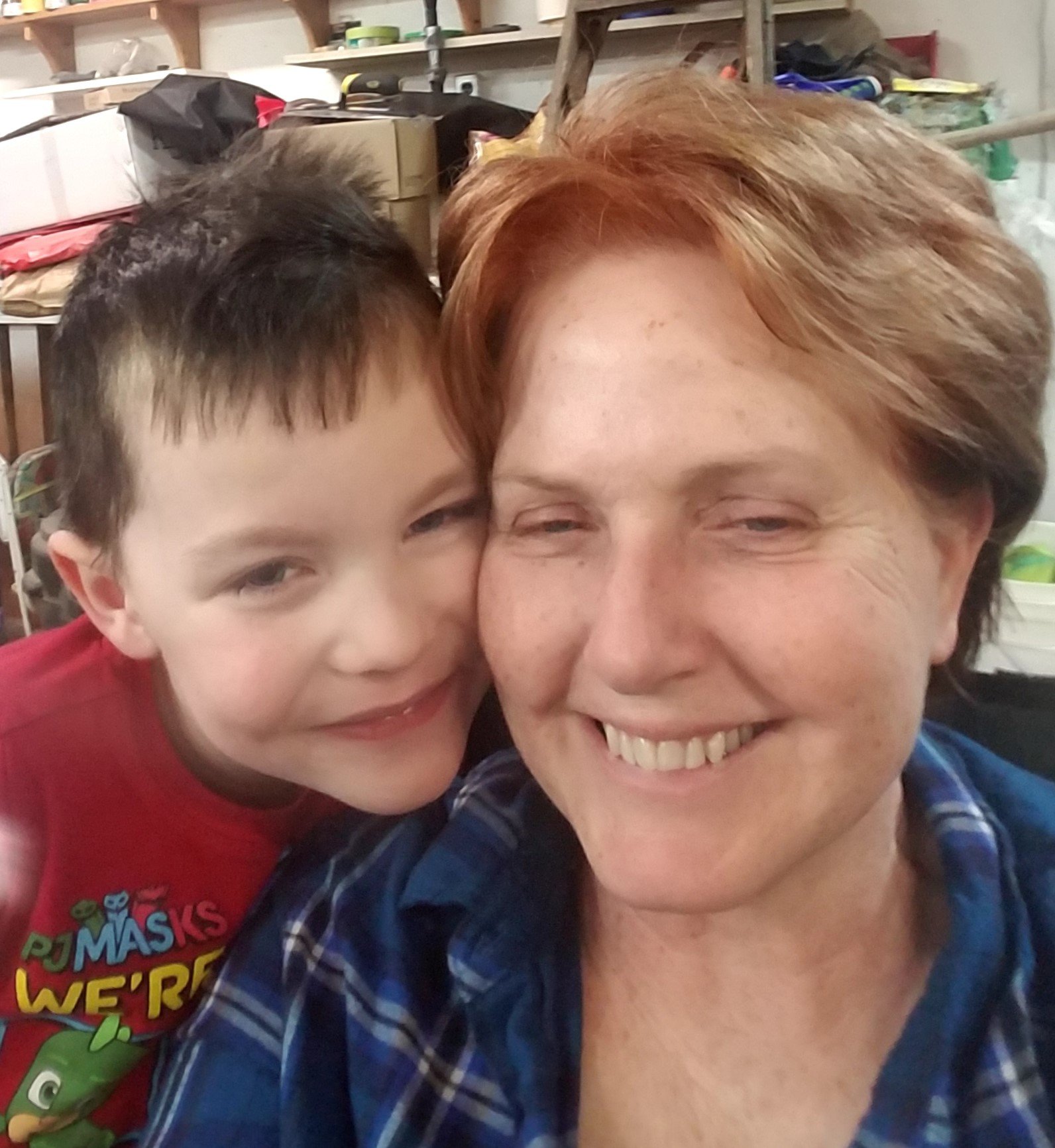 Why?  After going to workshops and doing extensive research, I started an eCommerce website several years ago on my own website–I was so excited!  The enjoyment I got out of it made me sure that I could make it my full time job and spend more time with my daughters.
I was a single mom, and my job involved working a 12 hour swing shift with loads of overtime and working holidays and weekends.  Finding a way to stay home and make money online would be a life-changing dream come true!
However, that desire to want more also made me believe a lot of get-rich-quick marketing hype from programs that promised there was easy money to be made on the internet.
As a result, not only did I make no money with my website, but I lost several thousand dollars!  That was it, an online business wasn't in the cards for me, and I wouldn't even think of it again for several years.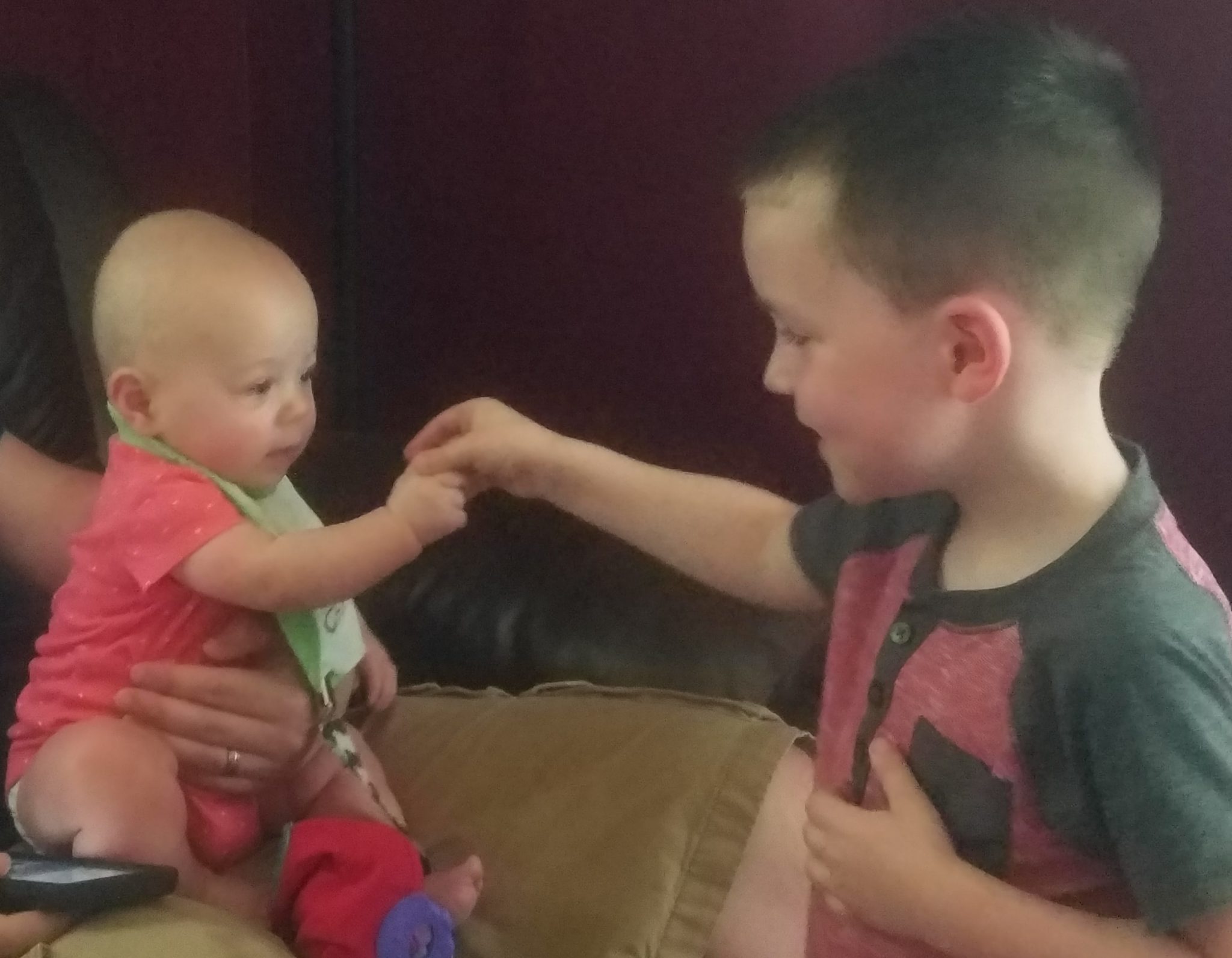 BUT, then I was blessed with grandchildren!  None of them lived close, I was a dozen years away from retirement, and again I wanted so bad to find a way to give myself more freedom.  I wanted to retire early from my job and see those grandbabies!
I was still gun shy, so when I learned about a program that could teach me how to make money with an affiliate marketing business, I looked at it with a very skeptical eye.
But the money I lost before wasn't totally for nothing because this time I was smarter and knew how to spot a get-rich-quick scheme a mile away!  The program I found was no scam, and the value was obvious.
One thing they made clear was that the goal was substantial, long-term, consistent income.  The income potential is high, but it would take time and a lot of effort.  I was willing to do whatever it took to achieve my dream.  So I started my affiliate marketing business and never looked back!
Now I've created Build Your Early Retirement and a guide that details the 5 steps I followed to become a successful online entrepreneur.  On my site I give information about starting an online business and review money-making programs.  If I don't feel something is legitimate, I want my readers to know and not experience the losses I did!
I'm going to give you an overview of affiliate marketing, and then keep reading for my Proven 5 Step Plan For Making Money With Affiliate Marketing!
What Is Affiliate Marketing?
Affiliate Marketing is a very profitable business model that is fairly simple.  An affiliate marketer promotes products or services on a website and provides links for their visitors that go to a retail site where they can purchase them.  The marketer receives a commission for any products the visitor buys!
The visitors do not pay any more for the product.  Since advertising costs can be extremely expensive, companies are happy to pay a commission to affiliate marketers for referring customers to them.
It's a Win-Win with the marketer making money and the company not paying anything until a sale is made!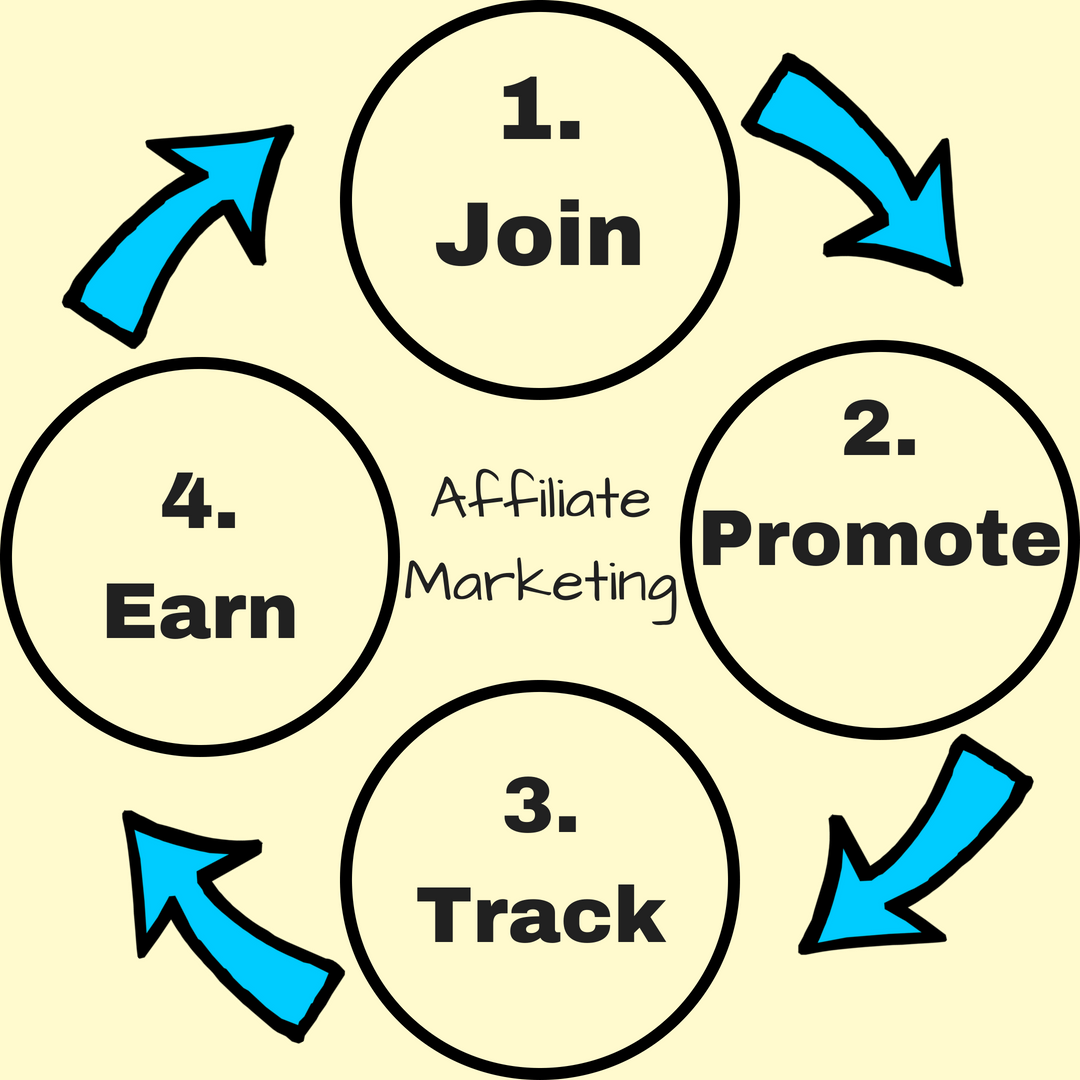 What To Expect With Affiliate Marketing
Beginners can be successful with this business model
You can choose whatever niche you want to make money
You can work on your business in your spare time
The amount of money you can make is only limited by you
No technical knowledge of coding or how to build a website is needed
The only equipment you need is a laptop and an internet connection
It's one of the lowest cost start ups for any business today
You won't be selling anything–you're just talking about products to promote them
You can run your business from anywhere you can access the internet
Multiple websites can be created to keep scaling your income up
You will be able to create a business that will pay you truly passive income for years to come
If that sounds good to you, here's my full make-money-online guide!
The Proven 5 Step Plan To Make Money With Affiliate Marketing
Step 1
Choose An Interest
What would you like your website to be about?  The topic you choose is called your niche, and it should be something that you're interested in or passionate about.
Do you love to golf?  Is your passion making homemade soap or lotion?  Crazy about video games?  Maybe you could talk about your cats all day long?
The important thing to remember is any niche can make money!  So pick something that you'd love to talk to people about.  That's what you'll be doing in your website–communicating with people about something they have an interest in or a question about.
But I'm Not An Expert!
That's OK–you don't have to be!  I wasn't an expert in any of my niches when I started, but I picked topics that I wanted to learn about myself.
When I wrote posts for my site, I thought about the questions I had and the things that I wanted to know in more detail.  The key is research!   I thoroughly researched all the details and knew that when I published the article on my site, it was something that helped others who had the same questions.
Your goal is to become an authority in your niche that visitors can trust, and your training will show you how to do that!
Narrow Down Your Niche
Thought about what you want your niche to be?  Great!  Now let's narrow it down.
Why should you narrow it down?  For 2 reasons:
 There is a lot less competition in the search engines for a specific niche as opposed to a broad one.  Your goal is show up on the first page of Google, Bing, and Yahoo in order to get traffic to your site.  With a broad niche, there's way too much competition to get there.  No traffic=No sales=No income!
You want your visitors to be interested in exactly what your have to offer!  With a very specific niche, you can target visitors who are much closer to making a decision to purchase something than someone who's just browsing for general information.
Here's an example:  Suppose your niche is golf and someone comes to your website browsing for information about golf equipment and what you need to get started.  They browse through your site and a few others and see what's out there.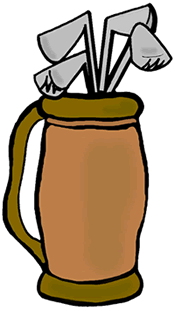 While this visitor may click on a few of your affiliate links, they aren't close to making a decision on what to purchase yet.  So it's less likely that you'll get a sale from them.
So now let's narrow down your golf niche:
Golf equipment–it's OK, but still pretty general
Golf clubs–getting better
Titanium golf clubs–now you've got a niche with specific buyers!
Your goal will be to make your site the authority on titanium golf clubs.  Visitors will most likely have already browsed elsewhere for golf club info, but when they go to your site, they've already decided that they want titanium golf clubs!
These visitors will want to read your reviews and content to make a buying decision.  When they click on one of your affiliate links, they are much closer to buying a product–which puts a commission in your pocket!
Not convinced that such a specific niche can make you money?  Check out GolfBalls.com.  This company started off as a niche website selling just golf balls in 1998.  Once they became successful, then they scaled larger by adding things like golf bags, clothes, and shoes.

Step 2
Find The Best Website Platform
Your affiliate marketing business will be run on your own website.  So you are going to need to find a hosting platform.  A hosting platform is the system that allows your site to be seen on the internet.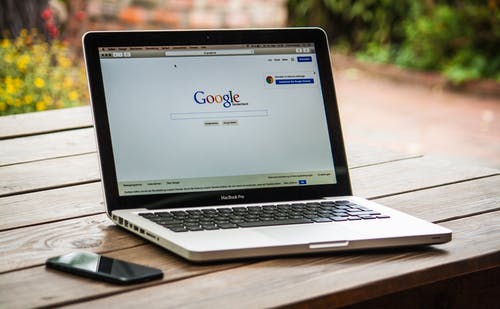 There are a lot of great hosting sites out there where you can create a website.  But if you want to succeed with affiliate marketing, you'll want to find one that specializes in your business.
A platform that specializes in affiliate marketing will offer more than just the ability to host your business.  They offer a full comprehensive program that includes training modules and videos, live training, one-on-one coaching, and an active community forum.
But beware–
As you look for programs, you will find a whole slew of scam systems that promise huge riches while you work 20 minutes a day and then drive your "lambo" to your beach house.
It's very important to understand that any program trying to sell you something that sounds too good to be true, really is too good to be true!  Affiliate marketing takes time, commitment, and hard work, and you won't make thousands of dollars right away.
Years ago I spent thousands trying to make money online and was not experienced enough to understand that the program I entered was not legitimate.  It was a hard, and expensive, lesson!
My #1 Recommendation–
There is one program that specializes in affiliate marketing and has everything you need to be successful.  It is my #1 recommendation, Wealthy Affiliate, and you can experience what they have to offer without even putting a credit card down!
Here is what you get with their FREE starter membership: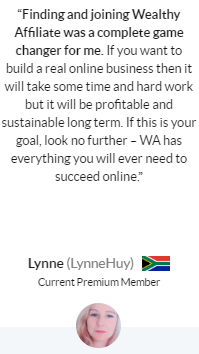 2 Free WordPress websites
Beginner training course
2 Training classrooms
Video walkthroughs
Personal blog
Website backup
Phase 1 of their affiliate bootcamp training
30 free keyword searches
For 7 days, one-on-one coaching and access to the live training class
Other than the coaching and live training, your free starter membership is available to you indefinitely–it's not a trial period.
You can create your first website in just minutes!
In addition to everything listed above, the feature of Wealthy Affiliate that makes it stand out from the crowd is their very active community forum.
There are members from all over the world to give guidance and answer questions all hours of the day or night.  Members are encouraged to create training, so you have access to an incredible amount of training modules on almost everything you could ask for!
If Wealthy Affiliate is right for you, getting all of their specialized training and features is just $49 per month.  You can host up to 25 of your own domains and 25 free domains–all on their world-class hosting platform!
This is an awesome program, and I now have 6 websites hosted with them.  Everything I know about earning money online, I learned from WA!

Step 3
Build A Website
This is the step that intimidates most people, but don't let it!  Think you need to know what HTML means or to know how to write code?  Nope, technology has made it much simpler than it used to be!
Creating your own website literally takes you just minutes now.  In fact, here is a video that is under 3 minutes long and shows you the whole process to make a website with Wealthy Affiliate's SiteRubix  platform!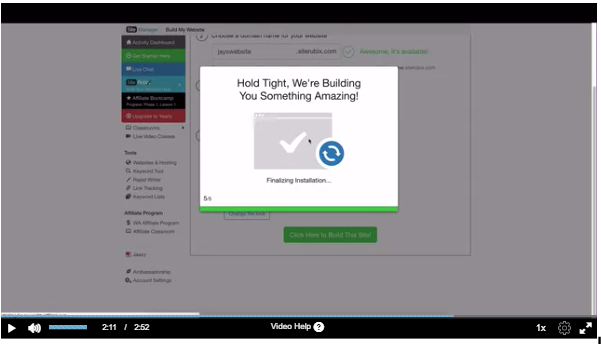 The part of this guide that most of you probably thought was the hardest is actually the easiest!  By using Wealthy Affiliate to host and build your WordPress website, you can concentrate on building your business with a world-class platform that is easy for anyone to use.

Step 4
Attract Visitors
Once you have built your website, your next step is attract visitors, or as it's most commonly called, drive traffic to your site.  As I've said above No traffic=No sales=No Income.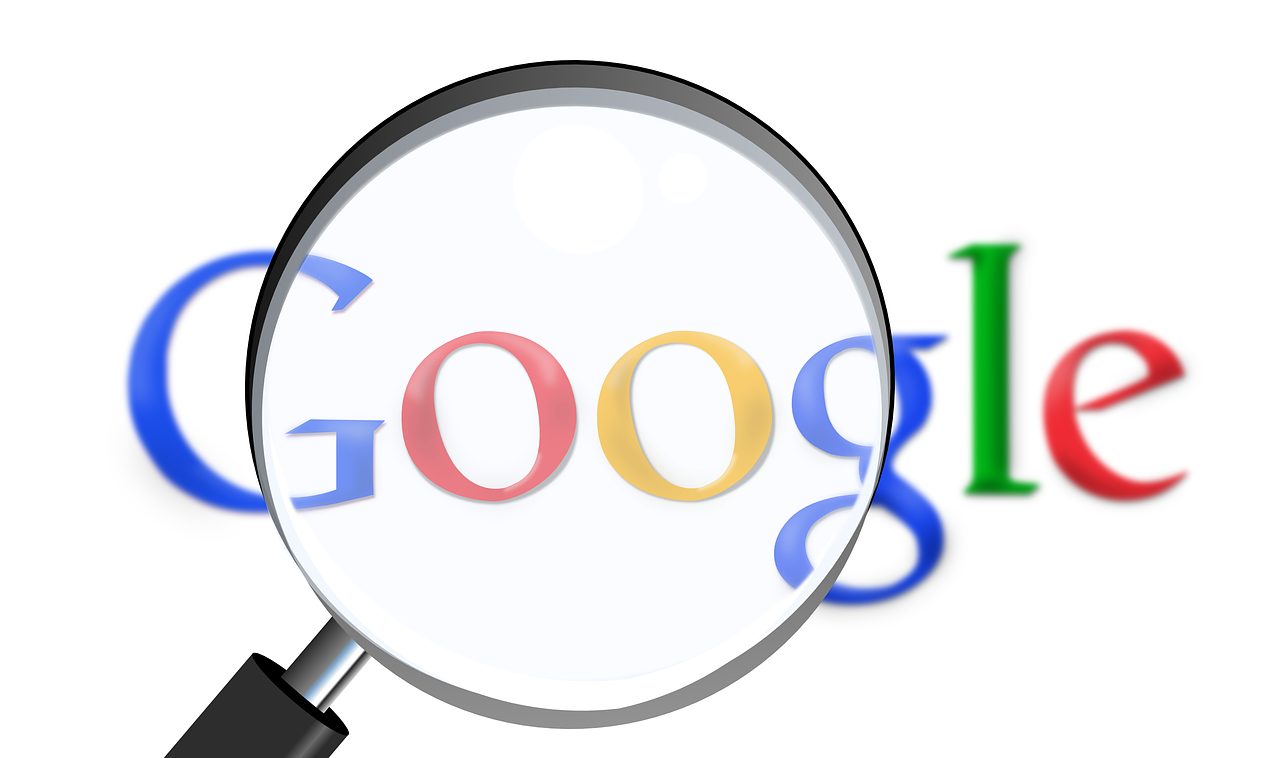 So how do you drive traffic to your site?  Basically there are 2 ways:
Free Traffic
Paid Traffic
Free traffic comes from visitors who find your site in search engine results or from social media posts.  Another word for this is organic traffic, and it's the best kind–because it's free!
When someone wants information, they will put a word or phrase into a search engine like Bing, Yahoo, and Google, which is the most popular.  Your site will show up in the search results when content, or posts, that you've written for your site are picked as the most helpful.
So how do you know what to write about to get to the 1st page of search engine results?  You can do a lot of research on the internet to find out about Search Engine Optimization, or SEO, but a lot of it is outdated or not accurate, so you have to watch out.
Here's where I can recommend the training at Wealthy Affiliate because I learned everything that I know about SEO from what they taught me.  They teach you how to create content on your site that helps your visitors with what their needs are and provides answers to their questions–which is exactly what Google is looking for!

Paid traffic comes from ads that you place in search engines or social media.  One of the most common is PPC, or Pay Per Click.  You run an ad on Google or Bing, and you pay them each time someone clicks on your ad.
But paid traffic can be very expensive, and it's not unusual to spend hundreds of dollars with no results if you don't know what you're doing.  Again, training with the right program can save you a lot of time and money when you're ready to start using paid traffic to expand your business.
Once you get your website going and have good content on there for your visitors, paid traffic can be a good way to get your business profitable faster.  But there are many successful affiliate marketers who have extremely profitable websites using only free traffic!
Step 5
Earn Revenue
Everything you do in the first 4 steps of this plan is to get to this step–Earn Revenue.  Let me tell you, Affiliate Marketing is definitely a online business that will enable you to make long-term, consistent income.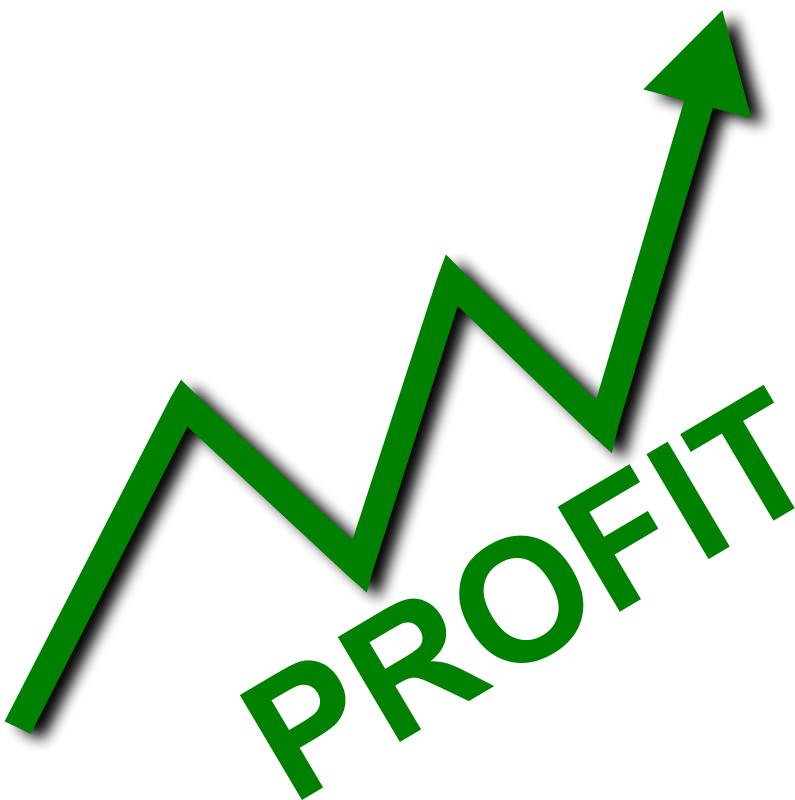 So how do you actually earn money with your site?  Here are the 4 main ways:
Affiliate programs–retailers that you sign up with to become an affiliate and promote their products or services
Google Adsense and other ad programs–you sign up with these programs and they place ads on your site, you get paid when someone clicks on them or purchases through them
Selling products–you can sell products that you make, buy wholesale, or order thru a dropshipper
Creating and selling eBooks–you can give an eBook away as a gift when requesting an email address or create one to sell to your visitors
Every one of these ways can be very profitable for you, and you can use one or more of them to make money on your site. You will learn how to find affiliate programs and the best ways to monetize your site in the Wealthy Affiliate training with step-by-step instructions.

So there you have it!
The Proven 5 Step Plan To Make Money With Affiliate Marketing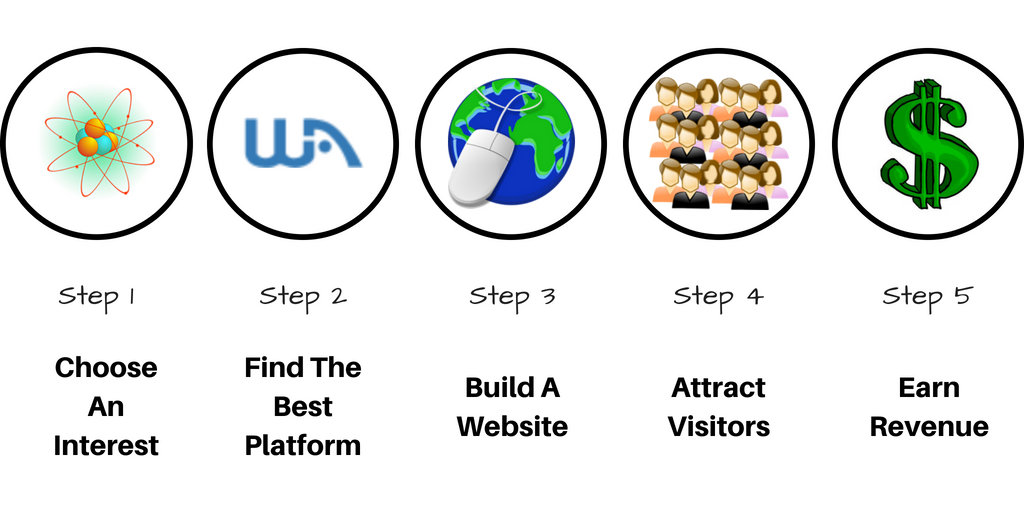 Hopefully you can see from the steps I've outlined above that creating an affiliate marketing business is something anyone can do.  With the right motivation, hosting and training platform, and the willingness to put in the time and effort, you will be able to make money with your own website!
Take a look at this 21 year old high school graduate who has made a huge success of his affiliate marketing business in 2018:
==>==>  See Jerry's post here that ALL beginners need to read to achieve his success!  <==<==
Years ago, I spent thousands on scam programs because I was inexperienced, naive, and desperate to spend more time with my family by working at home.  It took me years to even think about taking another shot at an online business.
But then I found Wealthy Affiliate, and the difference was amazing!  As soon as I made my first website and experienced everything they had to offer, I knew this was nothing like the scam programs from before.
Within a few days, it was clear that I wanted to pursue affiliate marketing as a way to retire early and looked into the entire training program at Wealthy Affiliate.  What I found was just what I needed!
Now I have a growing online business with 6 websites.  Each of them are being developed into a stream of income that can provide me with long-term, consistent income for years to come.
Here are the 2 memberships and what they offer:
Remember, you can stay with the free membership as long as you like, there is no time limit!  This means that you can go as slow or fast as you want to fit your business into your life.
If and when you're ready, you can upgrade to the premium membership and receive all of the benefits listed above for just $49 a month or $359 a year.  But you'll receive a discount for your first month, and it will only cost you $19 to start your dream job!
Not only that, but I promise to give you one-on-one coaching to help you succeed!  I will welcome you to the program and ensure that you know how to contact me and get your questions answered.  Here is my profile at WA:

I've completed all of the lessons in the Online Entrepreneur Certification training and have been able to quit my job and retire early.  I didn't have any experience with affiliate marketing, so if I can do it–you can do it!
Let me help you get started with your own affiliate marketing website today!
 Janelle