Welcome to Build Your Early Retirement!
MY STORY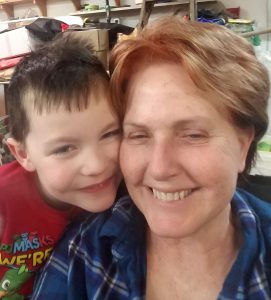 My name is Janelle, and my husband and I live on 15 beautiful acres in the Midwest.  We have raised four daughters and are Nana and Papa to five wonderful grandchildren.  Add in two rambunctious German Shepherds, three cats, two demanding jobs and our life can be described as enjoyable chaos!
Like most people, we've tried to save what we can for the future and are hoping that when we're ready to quit working, we'll have enough money to enjoy our retirement and have it last for as long as we need it.  We have a decent 401k and we hope to have our house paid off.  But through the years, we had the same unexpected expenses that everyone faces–cars breaking down, home repairs, medical bills–and so our savings rate sometimes wound up on the back burner.
But now we're in our early 50's, and with our retirement looming closer, the question of whether we will have enough money saved for our retirement is right in front of us.  The scary thing is this question only leads to more!
How much money will we realistically need?
How long will our money need to last?
How do we account for medical bills and how much will we be paying for premiums?
Will we have enough money to travel or for our hobbies and activities?
What about house maintenance–new roof or siding, replacing appliances?
Will we have enough to make major car repairs or replace our vehicle when needed?
What about long term care as we get older?
What if we can't work as long as we want to or need to?
What if we need to retire earlier than planned due to family circumstances?
Wow!  All of a sudden our future became a little less certain, even though we thought we were preparing really well.  So what are we going to do to ensure our financial security?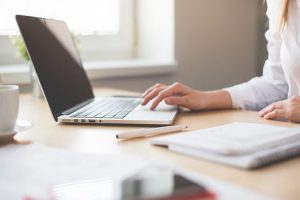 The answer for me was to develop another income stream that I can take into retirement!
Now I didn't want to get a second job where I'm commuting back and forth more than ever and taking more time away from my family or a job I don't enjoy.  I also didn't want to do something that I'd have to step back from as I get older because it's physically demanding or because it interferes with travelling.
I wanted to do something from home that I enjoy and that leaves me plenty of time for my family and the activities I've looked forward to in retirement.  I found what fits the bill–Affiliate Marketing!
Now affiliate marketing sounded very complicated to me at first, and I had no marketing experience.  But then I learned about Wealthy Affiliate, a community of people just like me whose goal is to learn how to make money by promoting products that they love.
Successful affiliate marketers choose something that they are interested in–cooking, golfing, gardening, to name just a few–and then write about it on their own website.  I learned from Wealthy Affiliate that I don't have to be a great writer or author, I just had to be able to communicate with people about something that I'm passionate about.  I realized that I do that every day!
Since I learned how easy it was to start my affiliate marketing site from Wealthy Affiliate, I've created 6 websites, reviewed products and written blog posts about things that I love to talk about–all with the support and guidance of the Wealthy Affiliate community!
MY GOAL
My goal here at Build Your Early Retirement is to explore the different avenues that you can take to become financially stable, get out of deb, and retire when you want to!  I want to encourage and guide others who, like me, need to take control of their financial security.
But more than that, I want to show them that they can do it in a way that's fun, connects with people who share their passion, and ensures that they'll be able to enjoy their life and their retirement to the fullest!
I want this site to be a place where my readers can go to share their ideas and experiences.  If you have a hobby, an interest, even something you'd love to learn more about, feel free to share it in the comments below.  You will already be on your way to creating an income stream that could secure you and your family's future!
If you ever need a hand or have any questions, feel free to leave them below and I will be more than happy to help you out.
All the best!