Drones are one of the hottest growing industries, and that trend isn't expected to slow down. Sales have been increasing 40% year over year, and it's estimated that 15% of Americans have flown one.
You can find the best drone affiliate programs and cash in on this very profitable niche. Let's check out the 10 best for 2020!
DJI

Affiliate Network: ShareASale
Affiliate Link: Click here
Commission Rate: 5%
Cookie: 60 Days
Auto Approval: No
There's a reason that DJI is the first program on this list. They are the leader in the commercial drone market with an estimated 85% of the market share. So you can be confident there is a demand for their products.
DJI is a technology company headquartered in China. They specialize in easy-to-fly drones, quadcopters, aerial photography and videography systems, and camera stabilizers.
Affiliates will earn a 5% commission on every sale with a generous 60 day cookie. While their commission rate isn't extremely high, the rate is comparable to other affiliate programs in this niche.
DJI provides assistance to affiliates from a team of marketers and a variety of advertising materials. By offering specials and discounts throughout the year, you'll have plenty of opportunities for social media and email marketing as well as your website.
Why DJI? The advantages of promoting DJI are their leading market share with in-demand products, a decent commission rate with an above average cookie duration.
==>  Get my FREE Proven 5 Step Plan For Making Money With Affiliate Marketing  <==
Scorpion Drones

Affiliate Network: None
Affiliate Link: Click here
Commission Rate: 5%
Cookie: 30 Days
Auto Approval: No
Scorpion Drones are not geared for the hobbyist who's looking to have fun. They specialize in custom drones and quadcopters to meet the specific needs of their customers. They can be built to the exact specifications needed for first responders, agriculture, cleaning, inspection, and more.
Their affiliate program is not set up through an affiliate network, it is run in house. The 5% commission from any sales referrals through your link is fairly standard, and they offer a 30-day cookie.
Why Scorpion? Scorpion Drones has quality equipment to promote and a decent commission and cookie duration. If you can target specific audiences that will benefit from their customized drones, this could be a good program for you.
Drone Videos

Affiliate Network: None
Affiliate Link: Click here
Commission Rate: 20%–3 ways
Cookie: Lifetime
Auto Approval: Yes
Drone Videos is not an equipment retailer. They provide high quality 4k aerial video footage and photography shot by professional drone operators. Customers can purchase packages for their services as well as their extensive stock photography.
Drone Videos has one of the best affiliate programs in this niche, so it's one you're going to want to take advantage of! There are 3 ways you can earn a 20% commission with a lifetime cookie:
Custom drone packages sold through your links
Any stock footage sold from their store through your links
Refer another affiliate and earn commissions on every purchase they make
Drone Videos does not use an affiliate network, and they supply you with a multitude of banners and links to ensure you have success promoting their products.
Why Drone Videos? If the very generous 20% commission with a lifetime cookie doesn't convince you that this is an affiliate program you need to join, the products they sell should. Aerial video footage is used in real estate, construction, inspection, agriculture, and so many more applications. The demand is out there for this service, and Drone Videos supplies everything you need to promote them.
==>  Is your dream job to work at home and make money online? You can do it here!  <==
Aerial Tech
Affiliate Network: None
Affiliate Link: Click Here
Commission Rate: 4%
Cookie: 30 Day
Auto Approval: No
Aerial Tech is a drone equipment retailer that has been around since 2014. They offer a variety of equipment and accessories, drone repair, and training for drone operation. They are also a distributor for DJI, which is the first program on this list.
Their affiliate program offers a 4% commission rate with a 30 day cookie–not the best in the business, but fairly standard. The payout threshold for affiliates is $50, so that's pretty reasonable considering the lower rate.
Why Aerial Tech? The company offers a great selection of products to promote, including drone repair and training. The commission is on the low side, but the payout threshold is low enough to have money coming in every month from just a few sales.
ABJ Drone Academy

Affiliate Network: None
Affiliate Link: Click here
Commission Rate: 40%-70%
Cookie: 30 Day
Auto Approval: No
If you're looking for a high-paying affiliate program in the drone niche, ABJ Drone Academy may be just what you're looking for!
One of the great programs offered by ABJ Drone Academy is their online drone training. They have courses available for 3 levels:
Primary Drone Training–Preparation to take commercial drone operator license in US and UK
Specialist Drone Training–For experienced pilots looking to specialize in various industries
Instructor Drone Training–For experienced UAS pilots who wish to become instructors
ABJ's commission structure is one of the best you'll find, with a starting rate of 40% with a 30-day cookie. As your sales increase each month, so does your commission:
Level 1: 1-9 Sales within 30 days = 40% Commission
Level 2: 10-39 Sales within 30 days = 50% Commission
Level 3: 40-99 Sales within 30 days = 60% Commission
Level 4: 100+ Sales within 30 days = 70% Commission
Every time you reach a new level, you'll remain at that increased rate for an entire year.
Why ABJ Drone Academy? Their quality online training is extensive, and the price is reasonable. The affiliate commission is higher than those paid by drone equipment retailers and in line with other programs offering online courses in other niches. If your affiliate marketing business is in the drone niche, you need to be promoting ABJ Drone Academy.
RC Envy

Affiliate Network: None
Affiliate Link: Click here
Commission Rate: 8%
Cookie: 7 days
Auto Approval: No
RC Envy offers a selection of RC vehicles and aircraft, along with accessories. They are geared to more hobby-type products and those buyers who are just starting out with drones.
Their cookie duration is just 7 days, but their affiliate commission makes up for it with an above average 8% rate. I feel that their wide variety of drones and other RC products gives you plenty of ways to earn money with this affiliate program.
Why RC Envy? While many drone retailers offer high priced commercial units, this affiliate program will help you target the additional segment of hobby drone buyers. The 8% commission is one of the highest you'll find from an equipment retailer, and there is a wide selection of products to promote.
SwellPro

Affiliate Network: None
Affiliate Link: Click Here
Commission Rate: 5%
Cookie: 60 Days
Auto Approval: No
SwellPro has a unique niche you can promote–waterproof drones! Their products are high quality and can be used in a multitude of ways, including action filming and drone fishing.
Their affiliate commission is 5%, which is average, and they offer a generous 60 day cookie. In addition to an affiliate link, you'll be able to use a 2% coupon to promote their products.
Why SwellPro? With this affiliate program, you can promote a unique line of products and expand your target audience. You'll receive a decent commission with a great cookie duration, and SwellPro provides it's affiliates with everything they need to be successful.
HobbyTron
Affiliate Network: Commission Junction
Affiliate Link: Click here
Commission Rate: 8%
Cookie: 90 Days
Auto Approval: No
HobbyTron is a large online retailer of remote controlled toys, including drones, airsoft guns, vehicles, etc. They pride themselves on being the lowest cost merchant and offer a money back guarantee. This means they are the retailer of choice for many customers looking for RC products.
Their commission rate of 8% is excellent, and the 90-day cookie is above average. So affiliates who promote HobbyTron's products have a chance to profit from commissions on the original sales, then earn from subsequent accessory purchases afterward.
Why HobbyTron? You'll benefit from HobbyTron's large selection of RC products that should convert into sales well due to the low cost with a money back guarantee. With the above average commission rate and cookie duration, you should be able to earn from initial sales and from any accessory purchases that follow.
Amazon

Affiliate Network: None
Affiliate Link: Click here
Commission Rate: 4%
Cookie: 24 hrs or 90 Days
Auto Approval: Yes
Amazon is not the best or most profitable affiliate program you can join. In fact, they recently lowered their commission rate structure considerably. However, it does have a couple of advantages that you may want to look at.
For beginners or for those who are starting new websites, becoming an Amazon Associate may be one of your only options. You'll have 180 days to make 3 sales in order to become a permanent affiliate. If you don't get those sales, it's OK, you can just apply again for another 180 days (but you'll need to change all your links).
The commission for drone sales is 4%, and their cookie duration is 24 hours–both very low. However, if your referrals put a product in their Amazon shopping cart, the cookie for that product extends to 90 days.
Another advantage of Amazon is the fact that they are the #1 online retailer with millions of customers purchasing every day, and they're great at upselling accessories and other items with each sale. So what you may lose with a lower commission rate, you could make up for with volume as your traffic increases.
Why Amazon? Amazon's auto approval and huge customer base can be beneficial for a beginner or anyone starting a new website. They can help you start earning commissions as you build out your site, gain more traffic, and become eligible for other drone affiliate programs that may be more profitable in the long run.
==>  Get my FREE Proven 5 Step Plan For Making Money With Affiliate Marketing  <==
Gearbest
Affiliate Network: None
Affiliate Link: Click here
Commission Rate: 6%-10%
Cookie: 30 Days
Auto Approval: No
Gearbest has a great selection of drones and RC toys that are all reasonably priced. Your referrals will find a huge selection of all types of electronic devices and gadgets to choose from.
The commission rate is a healthy 6%-10% for drones, and they offer a decent cookie duration of 30 days. While Gearbest may not have the conversion rate of a site like Amazon, you'll be getting over twice the commission rate on any sales to make up for it.
Gearbest also offers a bonus payout for monthly sales achievements, along with a commission for referring other affiliates to their program. So there are multiple ways to earn money as an affiliate with this program.
Why Gearbest? You will benefit from promoting Gearbest with their above average commission rate, decent tracking cookie duration, large selection of products, monthly bonus potential, and referral program.
==>  See the legitimate program where I learned to make money online  <==
You Can Start Promoting Your Drone Niche Today
Promoting sales and training in the drone niche can be very profitable today. It's a market segment that has increased in popularity year after year, and there's no sign that's going to stop.
Your niche can be general with information about all types of drones, or specific to one type. Here are a few suggestions: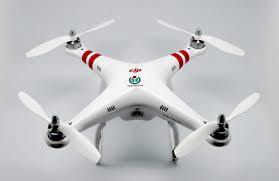 Commercial drones
Drone training
Drones for kids
Drones for beginners
Drones for agriculture
Drones for inspection
Easy-to-fly drones
Aerial Photography
Video Photography
As you can see, there are a multitude of ways to promote your website in the drone niche and earn great commissions.
Need help learning how to promote products with affiliate marketing?  Take a look at my #1 recommendation for training and website hosting. Not only do you get world-class, step-by-step instructions, you get a FREE website–all with no credit card required!
Do you have any suggestions for our list? How would you promote a product like drones? I'd love to hear all of your ideas, plus any questions you may have in the comments below!