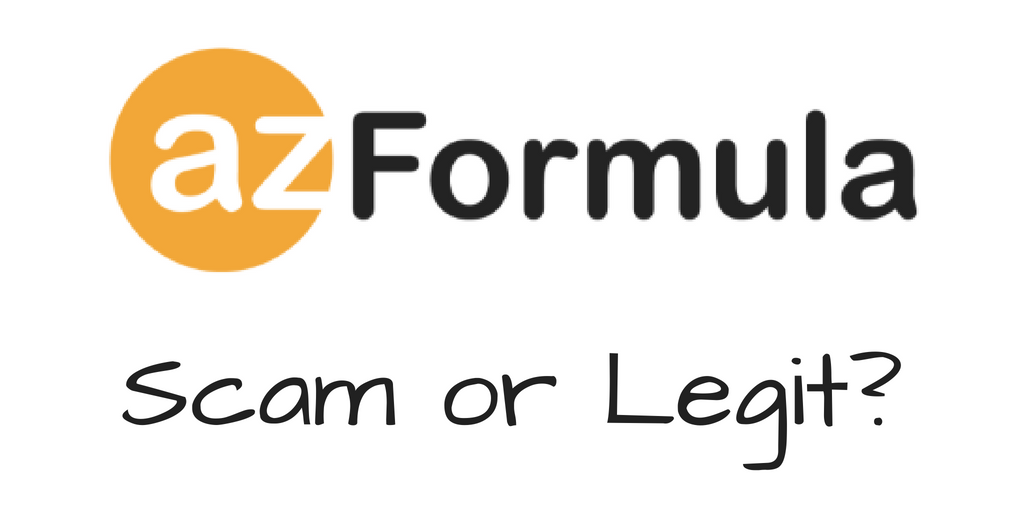 Are there times when you can talk to a salesman for five minutes, and that's all it takes to know if you should keep listening or run the other way fast? When I watched the sales video for The AZ Formula, there was nothing in the rest of the video that changed the negative impression I got about this program in the first five minutes.
The AZ Formula falls into the run away fast category, and I'm very glad that you're researching this to check it out. I will walk you through my assessment step by step to show you why you need to stay away!
What Is The AZ Formula?
The AZ Formula is a program that was founded by a man named Steven Cook, who is also the CEO.  You can access it at www.azformula.co/invite.
According to their video, this is the "world's first-ever DONE FOR YOU affiliate profit system". They claim that ordinary people like you and me are earning thousands of dollars every single day like clockwork for just a one-time fee of $37!
This is supposed to be a one-click profit system that:
Here are a few more screenshots from the video:
Why am I showing you screenshots with claims of how you can make huge profits completely on auto pilot? Because that's all you get!
Steven Cook doesn't tell you anything about the system other than showing a bunch of testimonials and telling you that he wants you to keep it "secret" because he's already "cheesed" off a lot of e-comm millionaires. Seriously?!
How The Program Works
This is the section on my reviews where I give an overview of how a program is advertised to work. However, Steven Cook wants you to buy his system based upon nothing but being dazzled by the outrageous earnings claims he's making.
After bombarding you several times with the claim of being able to make over $10,000 a week, he ups the ante by showing a shot of what's supposed to be his bank account with over $1.2 million and then another shot of some sales total showing over $6.3 million!

At no point do you ever learn anything about how this program is supposed to work–only that he is only giving this opportunity to 10 people. The whole video is designed to make inexperienced or desperate people so impressed with the numbers he's throwing out that they'll overlook the fact that they don't have a clue about what they're actually buying.
You are supposed to trust a generous millionaire who has a heart and just couldn't sleep at night knowing there were people out there who bought his system and weren't making any money!
Ok, so if someone wants you to give them your hard-earned money without knowing what you're actually buying, you'd expect everything in their story to check out, right? Let's look at whether you should put your faith in this system.
Trust? No Way!
This system fails the legitimacy test on so many levels:
~ Steven Cook is not real! When I uploaded a screen shot of his picture into Google Images, I discovered that it's a stock photo! This is the screen shot from The AZ Formula's website:
And this is a stock photo that I found online:
Why hide your identity if you have designed a legitimate way to make lots of money online? You don't–legitimate entrepreneurs would never hide behind stock photos and fake claims about who invented the system and runs the company.
~ The testimonials are false, and the people giving them are paid spokespersons from places like Fiverr. Here is one example, the first one is a screen shot from The AZ Formula:
The second one is a screen shot from Fiverr:
~ This company is making guarantees that you can't fail in the video, then disclosing that there is no guarantee in the fine print:
The disclosure highlighted below that results are not guaranteed is common and all programs have them. But, legitimate programs will never make the claim that "you can't FAIL" when they market their systems.

The entire theme of the video is that this system is a complete done-for-you, money-making program on auto pilot. Once you market it that way and then say that you can't fail–you're making a guarantee in my book, and that's a huge red flag!
~ At the beginning of the video, you're told that the program is an affiliate profit system. Then throughout the rest of the video, they talk about eCommerce and inventory, etc. Is it an affiliate marketing program or an eCommerce program? They're not the same, and that casts doubt on whether the creator of this program really knows the difference or anything about either one!
The Upsells and Real Costs of The AZ Formula
As usual with these types of programs, the real costs of The AZ Formula are shown to you after you make your initial investment. There are 2 substantial upsells that you will see as soon as you pay your initial $37. Here is a breakdown:
The AZ Formula–$37
The Gold AZ Package–$197
The Platinum AZ Package–$297
The total investment you are asked to make is $531, which is a lot different from the $37 fee they say will give you the whole system to get started earning thousands.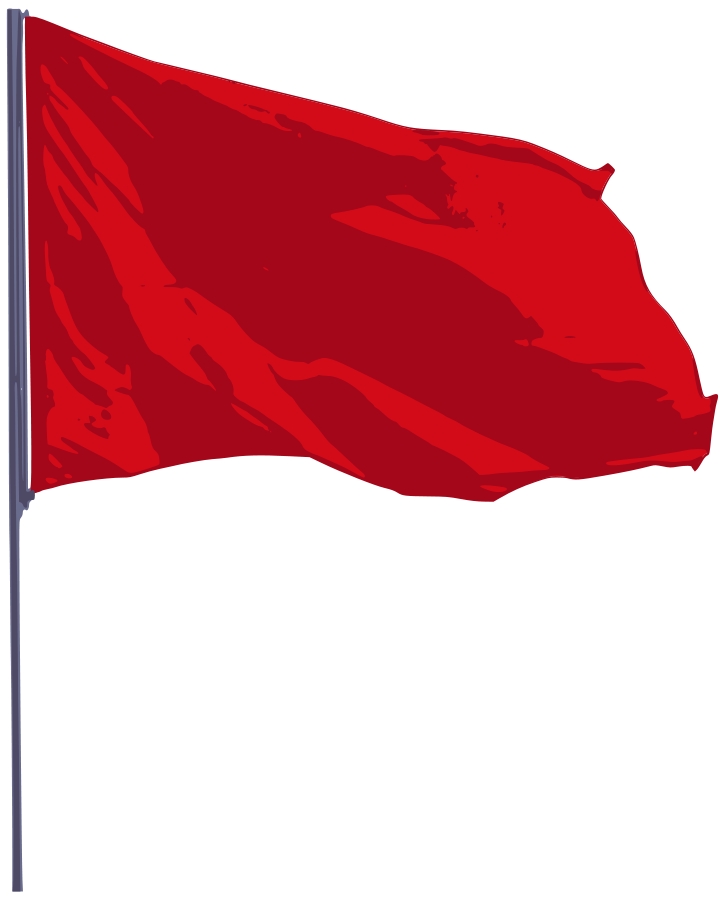 Now upsells are not uncommon, and by themselves are not a sign of a scam program. But combined with all the other problems I've found and the fact that you don't know anything about the program before purchasing, the costly upsells are another red flag.
I want to make full disclosure here, I did not waste my money purchasing this program or any of the upsells. All the information I'm relaying to you here is my opinion based upon the information in their sales video and my experience in internet marketing. The upsells and their cost data is from research I've done.
I've purchased a lot of programs in order to ensure that I can give an honest review of them. But there are some that I can spot a mile away that are not legitimate and this is one of them.
Build Your Early Retirement Rating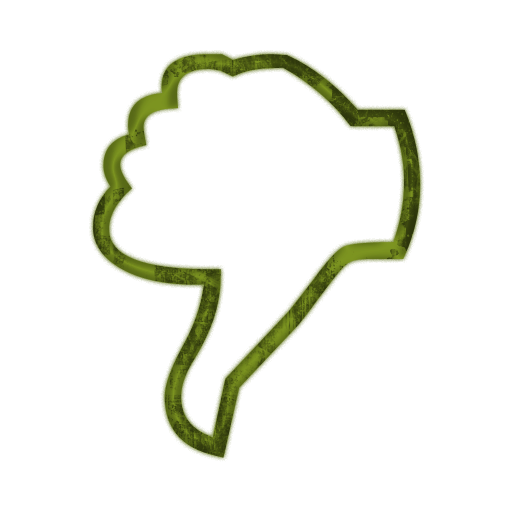 Here at Build Your Early Retirement, we give The AZ Formula our lowest rating of 1 out of 5. If you try this program, we are highly confident that you will lose your money.
Don't fall for the claims of fast, easy money online and done-for-you automatic programs that claim to make you rich working 15 minutes a day–the claims aren't true! Making significant, sustainable money online takes work, commitment, and time.
Once you've experienced what a legitimate program has to offer, scams like this one will be easy for you to spot. Platforms that you should consider will provide real value, comprehensive training, and mentorship through a great community forum.
If you'd like to see the platform that I recommend and where I host all my websites and got training, you can read my full review of Wealthy Affiliate. After you see what they offer, you'll understand why I believe The AZ Formula is too risky to take a chance on!
==>==> Ready to see what a legitimate program can do for you with no credit card required? Click here <==<==
Do you have any experience with The AZ Formula or programs like it? Please feel free to share your opinions and experiences with us in the comments below!