Are you thinking of growing your online business by starting an email marketing campaign? Or have you already begun your email marketing, but are looking for a way to increase your sign ups?
One proven way to increase website traffic is with free eBooks that you create yourself with Designrr!
Why Should You Give Away a Free eBook?
A visitor comes to your site because they are interested in the information you have to offer. Your goal is to ensure these visitors have a positive experience on your site and get them to visit again and again. One great way to do this is with email marketing.
With email marketing, you collect their email address and send them periodic updates and promotions. But many people are hesitant to give out their email address for fear of getting inundated with emails. So how do you encourage them to sign up with your site? A free eBook!
People love to get something for free! By giving away a free eBook with relevant information that your visitors are looking for, it's much more likely that they will sign up. But writing and publishing an eBook sounds time-consuming and complicated, right? It's not!
No Writing–Convert Your Blog Posts With Designrr!

You don't have to write another word, you can create an eBook right from one or more of your own posts! I create all of my eBooks with a site called Designrr, and they make the whole process quick and easy with professional looking results.
Once your eBook is created, you will offer it to the visitors that come to your site. They can add their email address, confirm it, and then be directed to a landing page on your site where they'll upload their free eBook. This will work with whatever email subscription service you use.
Let's see how Designrr works!
Creating an eBook With Designrr
Designrr is a web tool where you can create a beautiful eBook out of any post or web page. The eBook will have all of your images, headings, and clickable links, but not the navigation menu and other features you wouldn't want in your book.
You simply enter the URL of your blog post and click on one of their many templates that are available to you. Their system will generate your eBook, and then you can use their editing tools to refine the look and readability.
You will be able to add up to 3 blog posts into each eBook to make them as long or short as you'd like and upload any image for your cover.  Each eBook you create will have headers and footers, with a backlink to your original post in the footer.  Once you're happy with your eBook, you can save it into a PDF file to share or sell.
You can watch a demo video to see how to create an eBook from start to finish!
Designrr has a great 14-day free trial where you can see how easy it is to use their system to make beautiful eBooks. I encourage you to give them a try to see everything they have to offer. Instead of spending hours, you can literally spend minutes creating something valuable to use to promote your online business.
Using Your eBook To Increase Traffic To Your Site
So now that you've created your eBook, how do you use it to increase traffic to your site? A great way that I've found is to offer your eBook for free as part of an email marketing campaign.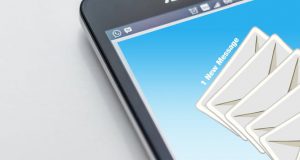 When visitors come to your site, you can set up a subscription form on the page or as a pop up. They will be offered the free eBook by typing in their email address and opting in to receive future emails from you. The email addresses that you collect are then added to your email mailing list.
With this email mailing list, you can send out periodic updates of promotions or new posts to encourage your visitors to come back to your site over and over again. These visitors are more likely to share your posts and follow your site on social media, promote your site to others, and will have a higher conversion rate. It can lead to the proverbial snowball rolling down the hill getting bigger and bigger!
There are several great email marketing services out there that you can use to set up your campaign. The service I use is SendPulse which has a lot of terrific features and is free for up to 2,500 subscribers and 15,000 emails.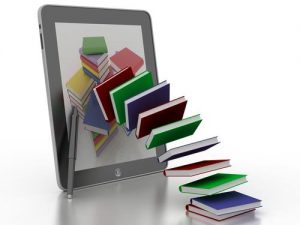 Creating an eBook Has Never Been Easier!
Whether you want to create an eBook to sell on a site, such as Amazon or Blurb.com, or to offer your eBook free as part of an email marketing campaign, it has never been easier.
The hard work has already been done when you wrote the posts for your blogs. By using those posts and a program like Designrr, you can create beautiful, professional-looking eBooks that will add tons of value to your online business.
Build Your Early Retirement Rating
[yasr_overall_rating size="medium"]Here at Build Your Early Retirement, we give Designrr a 4.5 out of 5.  The service has great features that can help you make a success with any online business niche you choose.  Have you ever created an eBook or wanted to? I'd love to have you comment and share your experiences below!