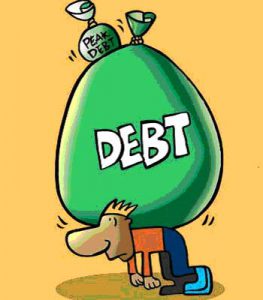 Are you struggling with credit card debt? Losing sleep at night worrying about your tax situation? Are the only payments you can afford barely reducing the amount you owe?
If you can say yes to any of these questions, you may need to get help to manage your debt.  One of the most popular debt relief programs you can find is CuraDebt.
They are highly rated for debt settlement, negotiation, and consolidation, and for tax debt relief. But with all the companies out there making promises, does CuraDebt really live up to its quality reputation?
I'm going to do an in-depth review of CuraDebt's services and certifications, and you'll be able to decide if they could be the right answer for you!
==>==>  Need Help to Settle Your Debt?  Call Now: 866-329-8809  <==<==
Easy Access to Information You Need
When I first looked at debt management solutions, I thought there were about 3 options available: apply for a consolidation loan, pay for debt management to have creditors lower all the interest rates, or file bankruptcy. But it can be a lot more complicated than that and a lot harder to know what options are out there and right for you.

One thing that I look for when evaluating a company is how much information they make easily available to you. There are a lot of companies that focus their site on promoting their services and promising results, but you need to contact them in order to get any relevant information.
Looking at the CuraDebt site, I was able to find a wealth of information about the different kinds of debt management. Here are some things that I learned that aren't what conventional wisdom tells us:
Non-Profit Debt Management Plan–You may also have heard of this as a credit counseling program or a debt consolidation program. The way this usually works is that the non-profit agency would contact your creditors and have your interest rate lowered or eliminated. Then you would make one payment to the agency and they then paid the creditors. For this service you would pay a fee to the credit counseling agency. Nowadays, however, many creditors are unwilling to reduce the interest rate substantially or not at all, and you can be kicked out of the program with just one late or missed payment. In addition, your credit report shows a 3rd party paying your debts, and your credit rating could reflect the same status as if you had a Chapter 13 bankruptcy.
Unsecured Loan for Debt Consolidation–Getting this type of loan and only making one payment can be very appealing to those who are trying to pay multiple bills, such as credit cards and personal loans. However, even if your credit rating is still in good standing, lenders will look at your credit worthiness, which is basically your ability to pay. Having high debt reduces your credit worthiness, and you'll likely have to pay a very high interest rate in addition to loan origination fees. The total amount you pay over the life of the loan can be much greater than the amount you borrowed.
Secured Loan for Debt Consoliation–In order to get a better interest rate for debt consolidation, you could take out a secured loan, which is backed with collateral, such as your home equity. Lenders are happy to tell you that this is a great way to eliminate debt, but in reality, it can be a bad mistake. The additional fees and longer life of the loan mean that you'll pay back way more than you borrowed. And the most important thing to consider is that now you've taken on the risk of losing your home if you have further financial problems that cause you to default.
Debt Settlement--Also known as debt negotiation, I thought that this was just another term for the type of debt management plan used by non-profit credit agencies. No, it is a process that takes into account the age and type of debt, your income, the state you live in, your age, and many other factors. This information is used to find a solution to your debt problem that saves as much money as possible in as quick a time as possible. For most people, this is the option that will be most beneficial.
Debt Settlement
Debt settlement is what CuraDebt specializes in. Their experts have what they call "an in-house performance based debt settlement program". They work with each creditor individually to settle the amount owed in a way that is acceptable to both you and the creditor.
The negotiations team has years of experience, and they know how to work with each and every creditor to get you the maximum savings. The details are sent to you, and if you approve of the settlement, the account is considered settled in full. Only after your approval does CuraDebt get paid their fee. The negotiators work this process on each creditor, and you'll get to approve each one.
Creditor Defense Program
Once the debt settlement program begins, you will place an amount that you both have agreed upon into a special purpose account monthly. Then CuraDebt starts working another feature that they have integrated into the process–Creditor Defense.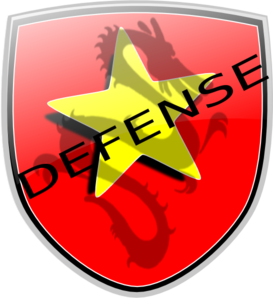 The CuraDebt team uses their expert knowledge of the debt collection laws to identify any violations on the part of the creditors or collectors. Any violations found will be pursued for your benefit. At times, they have been able to win complete dismissals of the debt and/or cash awards for their clients.
They make no promises that this will happen, but they vigorously work the process every step of the way. This is the kind of advantage that CuraDebt's clients will have over someone trying to work with the creditors themselves.
Tax Debt Relief
There are many reasons why someone can wind up with unpaid tax debt, here are a few:
Not filing a return
Mistakes on a return, by you or by your tax professional
Early retirement fund withdrawal
Not making required estimated tax payments
Underwithholding
Wrongfully claiming a dependent
Failure to report earnings, such as gambling winnings
Having unpaid tax debt is not only stressful, it can be actually scary. The IRS and your state taxing authority have collection abilities that other creditors don't. They can garnish wages, put a lien on your bank accounts, and seize property such as your home, car, boat, or other assets.
CuraDebt has a team that specialize in tax debt relief and working with the IRS and the state. They cite 23 qualifications that show they are the company who can settle your tax debt: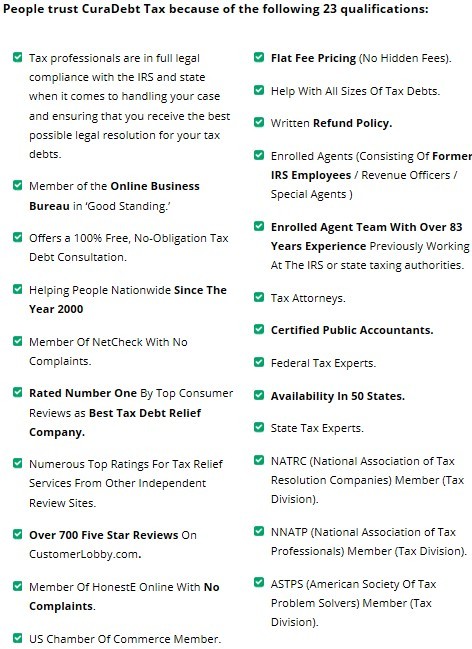 If you have a dispute with the IRS, you need someone experienced on your side who knows the tax laws and knows how to investigate and represent you. I would have every confidence in contacting CuraDebt to find out how they could help.
==>==>  You Don't Have to Face the IRS Alone — Call Now: 866-329-8809  <==<==
Awards and Certifications
Any outstanding company is going to have won awards and certifications. In looking over the accolades that CuraDebt has received, it's clear that they operate honestly and successfully:
Top Consumer Reviews is a consumer watchdog and review site. CuraDebt has been rated #1 or in the top two tax debt relief and debt settlement companies every year since 2009. No other debt settlement or tax relief company has earned this achievement.
Online Business Bureau has one of the most reputable nationwide rating systems that rank online companies. They allow you to investigate whether debt settlement companies are effective at upholding their promises and if they are legitimate debt relief negotiators. The feedback online for CuraDebt is only positive at the Online Business Bureau. If a company is not a member in good standing at OBB, that should be a red flag for anyone wanting debt relief services.
NetCheck offers services that verify the trustworthiness of online merchants. CuraDebt's file states "Our file history shows that no unresolved consumer complaints have been reported to Netcheck on this company. The company you have requested information on is a registered Member of The Netcheck Commerce Bureau."
HONESTe Online is a business rating and certification bureau that ensures honesty and integrity of debt settlement companies. CuraDebt is certified by this bureau.
AFCC is the largest and oldest association of debt relief companies. It's members have to follow a rigorous set of requirements through a continuous review process in order to maintain their membership. CuraDebt is a member in good standing.
The International Association of Professional Debt Arbitrators has created guidelines for evaluating debt settlement companies and for the training their employees receive. CuraDebt adheres to those guidelines and gives extensive training to all new employees before they speak with customers.
US Chamber of Commerce has CuraDebt listed as one of the top debt settlement companies and a member in good standing.
It's obvious that CuraDebt works hard to maintain its reputation so that customers can trust that they're dealing with a legitimate company.  In an industry where a company is getting all of someone's information to help them survive financially, these certifications are extremely positive for the legitimacy of this company.
Customer Reviews and Ratings
No matter how many certifications a company has, their customers have the ultimate say in the experience they've had with them. It's impressive that CuraDebt has 700+ 5-Star reviews with zero complaints on the ConsumerLobby review site.
On Shopper Approved, one of the largest and most reputable review sites online, has CuraDebt listed as a 4.9 stars out of 5 with no complaints.
Debt That CuraDebt Cannot Help With
There are certain types of debts that CuraDebt cannot help with, and those are:
Utility bills
Auto loans
Government loans
Mortgages
Other secured debts
Student loans–may be able to help in special cases
Lawsuits–may be able to help in special cases
Conclusion
Here at Build Your Early Retirement we give CuraDebt a 4.8 out of 5. We fully recommend this company to anyone who is looking to get their debt situation under control and start sleeping soundly at night again! If you have any questions or comments, please feel free to leave them below!