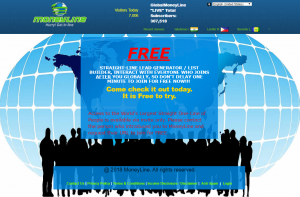 Global MoneyLine markets itself as a straight-line lead generator/list builder that can send thousands of leads to you on a mailing list. Sounds great, right? Get a great mailing list, start marketing to them, and make a lot of money! Not so fast….
One thing I've talked about here at Build Your Early Retirement is to beware of scams and any program that sounds too good to be true. So is Global MoneyLine a scam? I believe that, at best, it's a complete waste of your time and money, and at worst, it's a scam pyramid scheme. Let's check out why!
Global MoneyLine Overview
I first heard of Global MoneyLine, or MoneyLine as it's often called, from a new affiliate marketer who was just starting out building their online business. They were so excited to be able to build a huge mailing list so easily and for free! The too-good-to-be-true red flag came up in my head, so I decided to check the program out.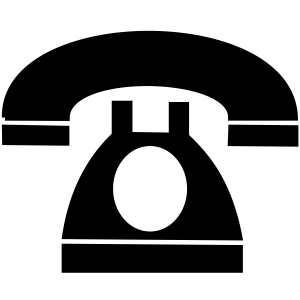 The only information that I could find out about the company is that the website was registered in February 2016, and is based in Minnesota. I called the phone number listed on their website to ask some questions and get more info. What I got was nothing more than a promotional message talking about how they couldn't answer calls because of their "explosive growth" and "huge worldwide popularity".
So I was told to email their support team at support@globalmoneyline.com. I emailed them and asked for general information about their program and founder, and this is what I received back:
Janelle,
GlobalMoneyLine was launched in June 2016 and has had over 300,000 people join since then.  The founders have worked hard to develop a platform that individuals can use to connect and succeed.  
We have different subscription packages that provide an increasing amount of products/services to those who want to reach more people.  These are explained on the Subscription/FAQ page accessible from the MoneyLine back office dashboard when you login.
There is no promotional materials as we provide everyone an opportunity to check us out as a free subscriber all you need is friends MoneyLine personal URL.  
MoneyLine Support Team
This is a very generic response, and I had to sign up from my friend's account in order to see what the program actually does.  This is another red flag for me because any legitimate program will be happy to give you details about their company and what they offer.
Generating Your Mailing List
So here's how their straight-line lead generator/list builder works: You join up to be in their line with their free membership. So after that, people who join up behind you will be in the line and go on your list. So your list could include any number of people-1000, 10,000, 20,000, who knows!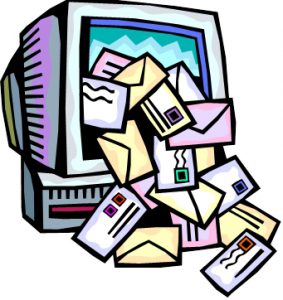 Now if that sounds good to you, I want you to think about a couple of things:
Everyone on your list is there because they want to create their own mailing list. These are not quality traffic leads who are interested in your business and what you have to offer. So do you really think that they are going to be customers for any products or services you are promoting on your website?
You are now on the mailing list of probably about the same number of people who joined in the 2 days before you did. So do you intend to be the customer of the hundreds or thousands of people who now have your information on their lists? I would imagine that now having all of those people marketing to you is not what you signed up for!
Another problem with the mailing list that you have generated is that you don't actually get possession of your list. You can't upload it to your email marketing software to send out email campaigns. In fact, you can only send out emails one by one unless you upgrade to their paid plans!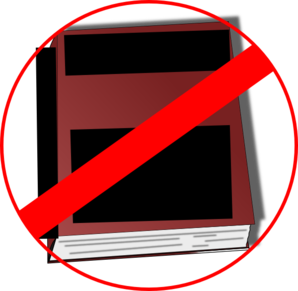 For instance, if you upgrade to their Bronze plan for $20, you can then send out emails to 20 people on your list at a time. So if you have a list of 10,000 email addresses, you're going to be spending all day sending out emails 20 at a time to people who aren't even on the list because they want information from you in the first place!
The fact that you don't actually own the mailing list, combined with the fact that no one on the list is a qualified lead for your website, shows me that their lead generation system has no value for what people are really looking for when signing up.
Recruitment as Means of Making Money
So how do people make money with Global MoneyLine? What you have to do to make money is by recruiting other people to join Global MoneyLine as well. Here is how their system works:
Basically, you have to join their Bronze membership for $20 and then recruit 2 more people to do the same thing. Now, you don't get a commission from those 2 people–they go to the person who recruited you! Then you get the commissions when your recruits bring in their first 2 people.
You can also upgrade even further with the following levels, which gets you paid farther down the moneyline:
Silver – annual fee of $50
Gold – annual fee of $100
Platinum – annual fee of $250
Diamond – annual fee of $500, but I am not aware if this level has been implemented yet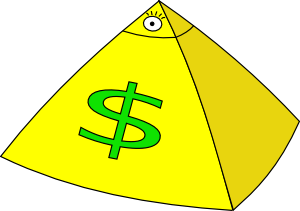 The way this program operates has all the elements of a pyramid scheme, which is defined by Google as:
"a form of investment (illegal in the US and elsewhere) in which each paying participant recruits two further participants, with returns being given to early participants using money contributed by later ones."
My personal opinion is that the company is portraying itself as a lead generator because they know that it's an easy way to get people to join and it disguises the fact that the only way to make money with their system is through recruitment.
No Actual Online Business for Long Term Income
If you're going to be successful with an online business, you have to have an actual business! There are no ways to make a long term income with get-rich-quick or pyramid schemes. Programs like Global MoneyLine get shut down all the time once they get big enough to attract the attention of the government regulatory programs designed to stop them.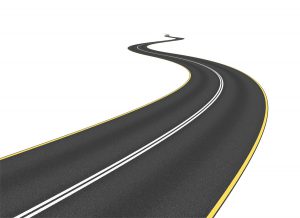 Do you want to create an actual online business that can sustain income for the long term? Then you have to build a website where you offer actual products, services, or information that have value to your visitors.
Remember, an email list of 100 people who are interested in everything your site offers is far more valuable to any affiliate marketer than a list of 20,000 people who want to sell you something instead!
Build Your Early Retirement Final Verdict
Here at Build Your Early Retirement, I will have to give Global MoneyLine a 1 out of 5 rating and recommend you stay away from any part of this program. You can find legitimate programs that will train you how to become an affiliate marketer, host multiple sites, and provide a valuable forum for questions. So don't waste your money with something like this.