Wow–$42,000 a month! Who wouldn't want to earn that kind of money? But a lot of programs out there say that can earn you fast, easy money online and don't deliver. Is Mass Income Machines different?
I purchased this program, and while I do see some value, there are a lot of red flags you have to look at if you're considering buying it. Check out my Mass Income Machines review below and see why you need to think twice!
What Is Mass Income Machines?
Mass Income Machines is a make-money-online system that you can access at MakeMoneyOnline.network and costs $37. The creator is unknown, and the sales video shows a man called Jacob Allen as the spokesman for this program.
The sales video has a lot of marketing hype about Mass Income Machines being for beginners and having to qualify to be able to join. This type of marketing sets off warning bells right off the bat. There are not qualifications to joining this program–if you're willing to pay the $37, you're in!
What the video doesn't have, unfortunately, is any actual information about what Mass Income Machines actually is. What is it about? What type of online business does it deal with? You don't get to know what it is you're actually being asked to buy.
I'll show you some screenshots from the sales video to give you the gist of what they're saying this program does:
They tell you that you have to sign up for a Clickbank account, which is an online retailer for digital products. You're told that once you sign up, "This is where the power of the group works its magic".
They're asking you to spend your hard-earned money on a system, but providing nothing in terms of what you are actually buying. This is the marketing technique that low quality and spam type systems use. Any program that has quality, legitimate information does not market this way!
Rehashed Version Of Profit 24/7?
As I was watching the sales video, I noticed that the name of Mass Income Machines changed a couple of times. I'll show you what I'm talking about:
It's a common practice to repackage a program that has gotten a lot of negative reviews, rename it, and then resell it as a new system. To see if that is what was happening here, I did some research.
The url MakeMoneyOnline.network that accesses Mass Income Machines used to access a program called Profit 24/7 as recently as a couple of months ago. Here is a screenshot that shows where it takes you now:
This is where it took you a couple months ago:
Profit 24/7 was a program that received many bad reviews and was widely considered low quality and not recommended. So it's very likely that Mass Income Machines is a repackaged version of that system.
However, I have not reviewed Profit 24/7 and many of the reviews that I found were based on the marketing hype and not on a purchase of the actual system. So I purchased Mass Income Machines in order to see exactly what the system contained and if there was value to be found.
What Does Mass Income Machines Offer?
The Mass Income Machines system consists of 17 videos and 8 PDF guides. The guides are basically a short written version of the videos, but they contain the links to all the programs and online tools that are talked about in the videos.
Once you're in the members area, it does appear as though this Mass Income Machines is basically the Profit 24/7 system.
I went through all the videos and guides, and I'll detail what you get for your $37. The training is broken down into the following parts:
~ Module 1 The Big Picture–This is an intro to all the different ways you can make money online, and you finally find out what Mass Income Machines is all about–creating your own digital information product to sell online.
~ Module 2 Profitable Niches–You're taught how to find popular niches that can be profitable and are provided links to many sites for doing research.
~ Module 3 Website Setup–In this module they go through the steps you need to take to set up your website. These steps are:
Register a Domain Name
Web Hosting
Hosting Housekeeping
Website Setup Choices
Create Your Product Page
~ Module 4 Product Creation–This module shows you how to choose and create a digital product and the programs you can use. It also goes over where to get content with PLR, Private Label Rights.
~ Module 5 Copywriting–Here you'll find how to write your sales copy and the techniques, guarantees, and formats used to sell your product online.
~ Module 6 List Building–This is a basic overview of building a list for email marketing.
~ Module 7 Clickbank Payment Integration–This module goes through how to set up your Clickbank account, get your product approved, paid for, and integrated with the sales page on your website.
~ Module 8 Web Traffic–This talks about free and paid traffic, then goes through an overview of setting your product up to be sold through affiliates.
Considering all the red flags that had been thrown up while watching the sales video, I was surprised to see that there was actually some value to Mass Income Machines. That being said, there was also a lot of information that you can find free online.
The concept of creating a digital product to sell online with Clickbank is one that I can see would be very profitable. Digital products are the easiest to sell because there is no inventory and customers like being able to download your information immediately. Mass Income Machines provides some step by step instructions of how to create the product and set  it up on Clickbank to sell.
However, what I don't like about the system is that it advocates taking information that you can find for free on the internet and recycling it into a product to sell. So if you follow what is being taught, you basically will be creating a product that will be considered low quality when your customers realize that they aren't getting unique information.
Mass Income Machines is also a proponent of using PLR content, and teaches you to either make it your own or just use it as is. Again, this is content that other people will be using as well, and your customers will not see value in it.
I was frustrated going through the system because every time I saw something that had value, I felt there was a very poor quality method being taught to implement it.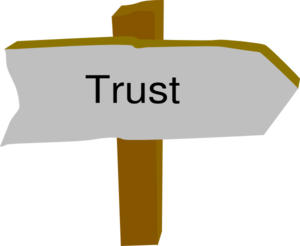 The trainer talks about developing a trusting relationship with your customers, and that is a great lesson to teach someone wanting to sell products online. But I don't see how that trust will be built if you create low quality products that contain information anyone can find online for free.
The copywriting techniques taught can also be on the marketing hype side of the tracks. You can see the exact techniques being used in the sales video for Mass Income Machines, and they were giving me red flags left and right. Customers simply want value for their money, not huge promises and generic information!
I believe someone can make money by creating digital products, and Mass Income Machines can be helpful. What I don't understand is why the creator of this system didn't create a complete system that truly taught people how to make a great quality digital product to resell and why he didn't market it more directly without all the hype.
Not only do I believe that this would've been a high quality program that would sell long term, I would be anxious to promote it as well! As it stands now, I can't recommend it since it's unlikely to produce the results that they're claiming with the system I received.
The Upsells
Mass Income Machines has 3 upsells offered to you before you get access to your system. Here are the details and price for each:
~ Upsell 1 selling for $97–This first one is said to be a step-by-step video of secret methods that will let you start earning immediately and triple, or even, quadruple, your profits. Aside from promises and pictures of piles of cash, they didn't show me anything that I felt was valuable enough to buy it for $97.
~ Upsell 2 selling for $67–The second upsell was supposed to be about generating an email list and email marketing. Again, there were no details, so I was going to pass on it. But, as I moved my cursor down to say no to the offer, I accidentally hit the BUY button, and guess what–a 1-click upsell! I was immediately charged the $67 without going to any check out page at all.
I believe that 1-click upsells are unethical for the exact reason that happened to me. It's very easy to accidentally click on something, and you don't ever expect that your credit card will be charged without you actually seeing the cost on a check out page and purposefully buying it.
I checked out this upsell and was very disappointed. There were 3 videos and 1 guide basically talking about how to set up autoresponders, general list building, and link tracking. I didn't see value for the money since it was information that is readily available online.
~ Upsell 3 selling for $37–This upsell deals with driving traffic to your site, but I did not have any confidence that the material in it would be any more unique and helpful than the last one. So I passed on it.
Red Flags And Concerns
If you are thinking about purchasing Mass Income Machines, you will want to consider the red flags with this system. Here are the items I am concerned about:
~ Unrealistic income claims–$42,000 a month? Anyone who makes substantial, consistent, long-term money online knows that this is a far-fetched claim. The sales video talks about how Mass Income Machines is good for beginners and people who are unemployed. It's obvious that they're targeting those who are naive or desperate enough to want to believe it's true.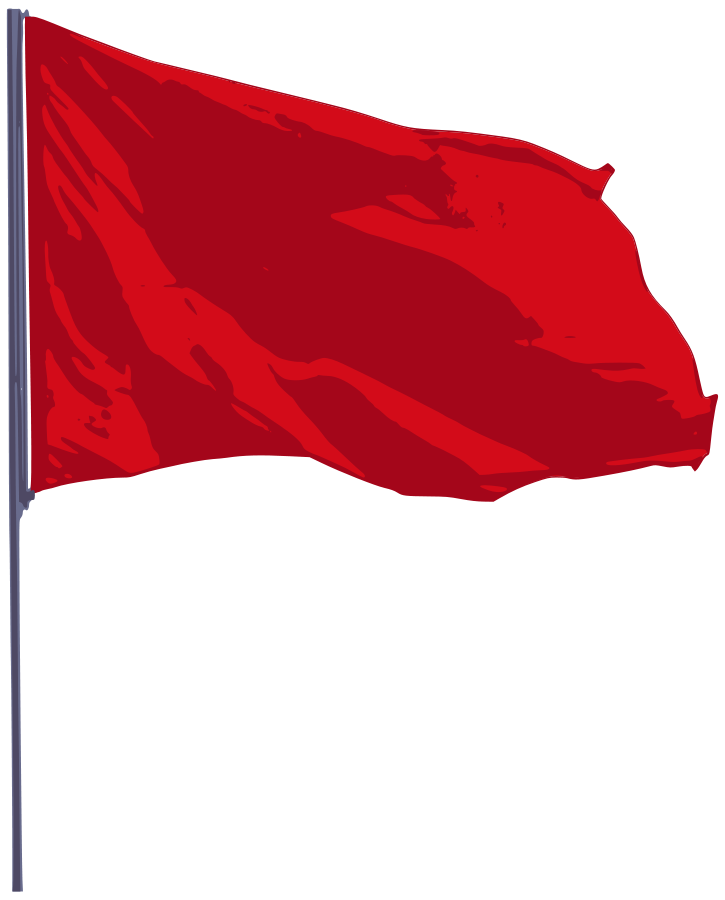 ~ Program creator and video trainer are disguised–If you want people to trust in what you are telling them, and you truly believe you have created a system that will make them a boat load of money online, why would you hide your identity?
Both the video trainer and the system's creator are fictitious. No one expects to know their phone number and address, but a real identity leads to the kind of trust you need to believe what's being portrayed with this system.
~ Repackaged version of Profit 24/7–It's obvious that Mass Income Machines is a rehashed version of a widely panned system called Profit 24/7. Since I haven't seen the contents of the Profit 24/7 system, I'm not basing my judgment on that. But it is concerning that the same person who created a system that got such negative reviews also created Mass Income Machines.
~ Materials are not high quality–Overall, the training videos and guides were not high quality. Much of the information was already available online for free. Of the modules that provide value, some of them are not as clear as they could be for a beginner.
As I stated above, I also have concerns about the fact that it's strongly advocated that you use free information that you find online, repackage it, buy PLR for content, and then sell it online as a new product. They are not teaching you to create high quality products, so your refund rate could be very high.
Another thing to think about is your customers will not be repeat buyers if your products are not quality. So no matter how fast you can build up an email list, what good will it be if no one on the list wants to buy from you again?
~ 1-Click Upsell–Anyone who reads my reviews knows how I feel about 1-click upsells. If you need to use this technique to make a sale, that's a sign you're not confident in your program's value.
The owner of Mass Income Machines knows that many people who get caught in a 1-click upsell will not try to get a refund, and many of those who do try will give up if it's a hassle.
Build Your Early Retirement Rating
Here at Build Your Early Retirement, we give Mass Income Machines a rating of 2 out of 5. I would've been happy to give it a 3, but I have to rate lower because I consider the 1-click upsell practice to be unethical and always rate lower when a program uses it.
If you have an idea for a digital information product and unique content that people are searching for, I think the Mass Income Machines base program of $37 contains information that could be valuable to you in getting your product set up and online with Clickbank.
If you're someone who is looking for some fast, easy money online, this program is not going to give you those results–no system will! Without being willing to do the work it takes to create a quality product, you may make some money. But it's unlikely you will earn substantial, long-term, consistent income online.
If you are looking for a legitimate program to make money online, I recommend you check out my #1 rated program.  It's Wealthy Affiliate and is the platform where I host all 6 of my websites and learned to make money online.
You can read my full review and try out their program completely free of charge!
Do you have any experience with Clickbank or selling digital products online? If so, or if you have questions, we'd love to see them in the comments below!