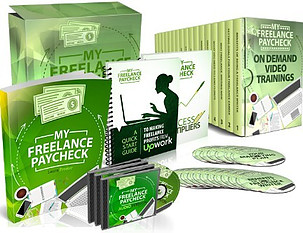 One of the most popular ways to work from home or start a side hustle is with freelance writing. But this is not a business where you just jump on the computer for a couple hours a day, crank out a few articles for somebody, and see the money roll in.
My Freelance Paycheck is a course that is designed to guide you to become a successful freelance writer. Is it worth the money? I believe that it is! Keep reading our My Freelance Paycheck review below to find out why:
First, What is a Freelance Writer?
A freelance writer is someone who works independently to complete writing assignments for a client and is paid a fee or by the hour for their work. There are a wide variety of writing jobs that can include:
Copywriting
Article & Blog Writing
Editing
Proofreading
Creative Writing
Academic Writing & Research
Technical Writing
Resume Writing
Grant Writing
Freelance writers need to have the ability to communicate with clients in order to bid for jobs, clarify what the writing assignment is, discuss the details, and understand the deadline. They also need to know how to market themselves to clients, where to find prospective clients, and how to create and submit writing samples.
Does all this sound a little complicated? It may be, but My Freelance Paycheck unravels it all for you!
What is My Freelance Paycheck?
My Freelance Paycheck was founded in 2011 by Laura Pennington. She was an inner city teacher in Baltimore, Maryland, who decided to change her career and become a freelance writer working from home. Once she became successful, she put together this program as a guide to help others make money as freelance writers.
She gives an overview of her story and freelance writing in general in a video that you can watch below. I have to admit that I thought it was a little over the top with her talk of "secret paychecks" and "magnetic cash machines" the first time I saw it–I like programs to be pretty straight forward in their marketing. But overall it gives you a good overview of what My Freelance Paycheck is all about.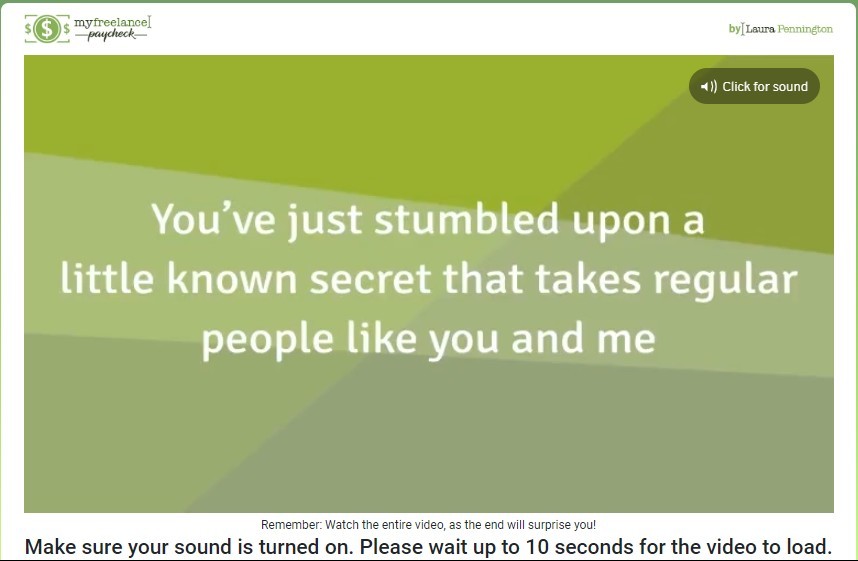 ==>==>  Get my Proven 5 Step Plan To Make Money With Affiliate Marketing  <==<==
What Do You Get With This Program?
My Freelance Paycheck is a very good comprehensive guide to all aspects of freelance writing. For the price of $47, here is what you will receive with this program:
~ My Freelance Paycheck eBook–This is a 156-page book that details everything you need to know to start freelance writing. This guide includes: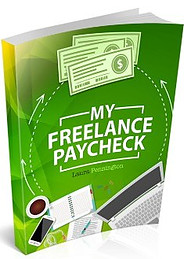 Complete overview of freelance writing and the benefits of this career
What you need, and don't need, in order to become a freelance writer
Where to find clients and how to apply for their jobs
How to market yourself to prospective clients
How to deal with clients that don't work out for you
The elements you need in a good client contract
Tips for successful interactions with clients for the long term
You also get the following Bonus Chapters:
The 5 most common mistakes of freelance writers
How to determine your writing rates
How to create amazing work samples for prospective clients
Real stories from successful freelance writers
~ My Freelance Paycheck Audio Book–You can download a 1 hour and 40 minute audio file of the core eBook guide to listen to on any device that plays an MP3 file.
~ My Freelance Paycheck On-Demand Video Trainings–There are 10 video trainings you can download that go along with the eBook.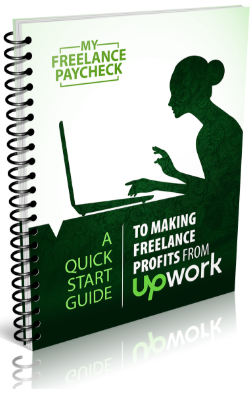 ~ UpWork Quick Start Guide–This guide is a 24-page PDF download that shows you how to get set up and started with UpWork, a freelancing and outsourcing website. It gives specific instructions for setting up your profile, picking categories, getting writing samples in place, finding projects, bidding on jobs, and more. Since UpWork is an excellent site to find freelancing jobs, I found this guide very useful, especially for beginners!
~ Success Multipliers–This is a 55-page PDF download that details the case studies of highly successful freelance writers and their inspirational stories. It is written with beginning freelancers in mind, and each one highlights their 5 best tips that they used to create profitable careers in freelance writing.
==>==>  Check out My Freelance Paycheck with money back guarantee  <==<==
Upsells?
One thing I look for when reviewing a product is how many upsells there are prior to gaining access to the program you're purchasing. At checkout, you are offered a free trial for a program called Passive Profits Mastery. It is a subscription for $37 per month and here are the following details about the program: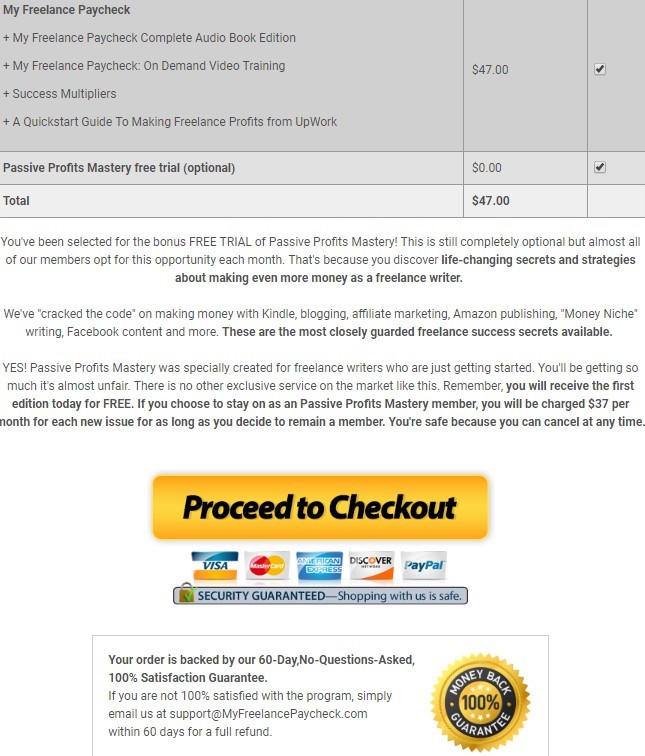 Then before checkout completes, you are offered what is called the My Freelance Paycheck Advanced Program plus 2 bonuses. For an additional cost of $67, this includes: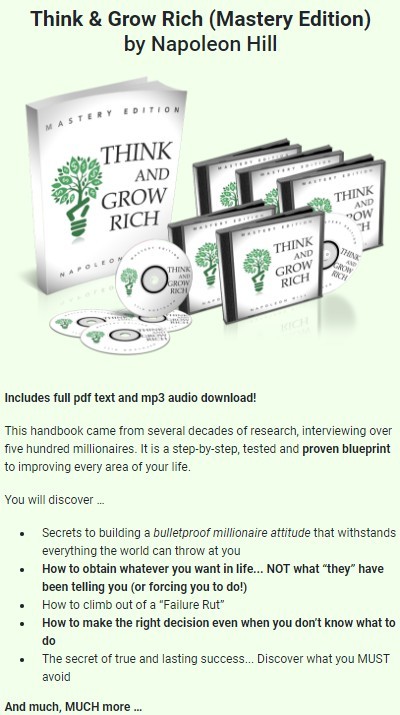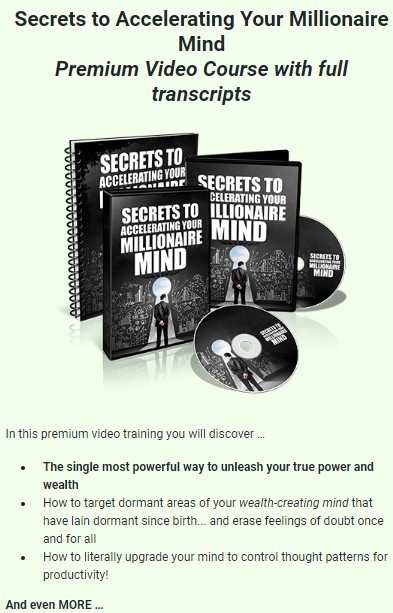 If you turn down this advanced program with both bonuses, you are offered the advanced program with 1 bonus for $33.50.

If you turn this down, you'll be offered just the advanced program with no bonuses for $16.75.

For anyone interested in freelance writing, you get enough information from the basic program to get started without purchasing the extras. The advanced program includes items about publishing and affiliate marketing, both of which are separate income stream programs.
If you are interested in both of those, the one time price provides a reasonable overview of those ways to earn money. However, for affiliate marketing, I recommend that you check out Wealthy Affiliate. It has a comprehensive training platform and community forum with website hosting and a free membership.
==>==>  Get my Proven 5 Step Plan To Make Money With Affiliate Marketing  <==<==
My Freelance Paycheck Is Worth Your Money
So is My Freelance Paycheck worth the money? It definitely is a valuable resource for anyone who wants to become a freelance writer and work from home. Laura Pennington provides a great deal of details in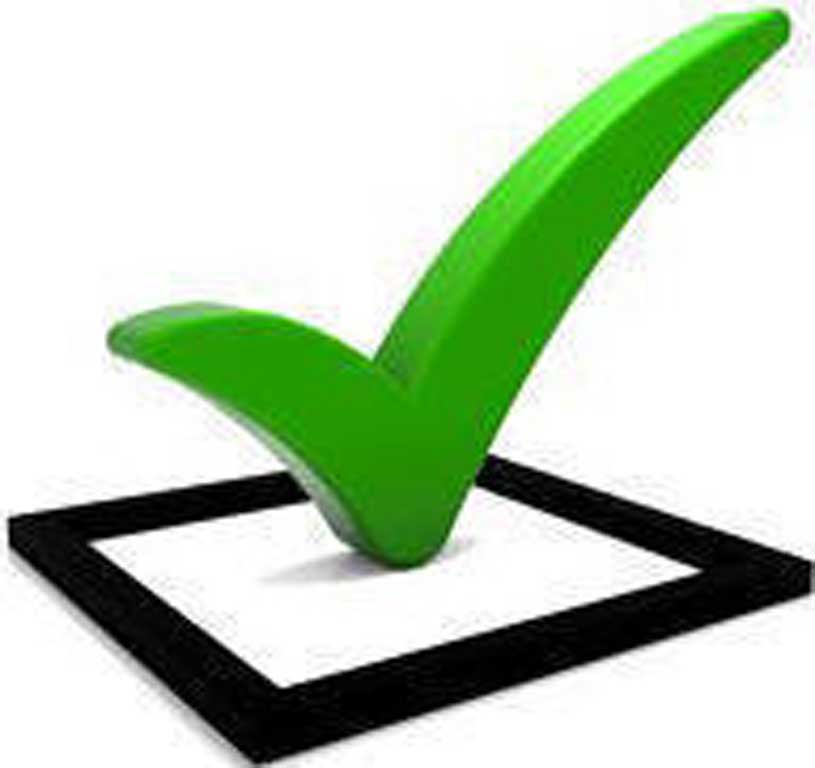 every aspect of this field.
If you have no experience working from home, but can communicate ideas and work within a deadline, she shows you how you can become a successful freelance writer. The lessons on how to set your rates, market yourself to prospective clients, and what to include in a client contract are especially helpful to a beginner.
There are a lot of testimonials from those who are working freelance writers, and they give plenty of tips about mistakes they've made and what they recommend to succeed.
None of these writers promise fast cash or riches, in fact they make it clear that they work hard and need to always keep looking for work to keep a steady income. I like to see that since a legitimate program will not promise easy money.
==>==>  I'd like to check out My Freelance Paycheck  <==<==
Build Your Early Retirement Rating
Build Your Early Retirement gives My Freelance Paycheck a rating of 4 out of 5 and recommends this program. Using this guide will definitely give you a leg up to starting your freelance writing business. I believe that it is money well spent, and you'll be able to get writing jobs and earn money faster by following the recommendations.



Are you interested in becoming a freelance writer? I'd love to hear your questions or comments below!