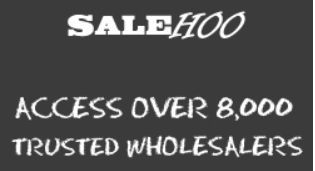 Everywhere you look there is somebody staying at home and successfully making money online by selling products on their own website, Amazon or EBay. So how are they doing it? And how are they avoiding all the scams out there? For thousands of online marketers, the answer is simple: SaleHoo!
I've sold products online and know just how many scammy platforms there are out there. They want to make you believe you can get rich, but their products and suppliers are very poor quality and wind up costing you money!
I'm going to give you an in-depth review of the SaleHoo program. By the time I'm done, I think you will see the value that they offer and understand why successful people use SaleHoo!
What is SaleHoo?
SaleHoo is the most popular online selling directory service on the internet. What does that mean? They offer a directory of legitimate wholesalers, liquidators, direct manufacturers, and drop shippers that supply products to be sold online for a profit.
What makes SaleHoo different from other product sourcing directories is that they hold every supplier to very rigorous standards before they can be placed in their directory. This is an industry where scam artists thrive, and it's hard to know who is trustworthy with your hard-earned money. With over 8,000 verified suppliers in their directory, SaleHoo can provide you with many legitimate choices for virtually any product you want to sell online!
Selling Wholesale Products for a Profit
The basics steps of selling wholesale products online are:
Find great products to sell
Set up a storefront or set up with a platform such as Amazon or EBay
Find reputable, low cost suppliers
Market your products
Ship products to your customers
Enjoy your profits!
The first time I looked at that list, the 2 things I was intimidated by the most were finding great products and setting up a storefront to sell them. But the SaleHoo platform has everything you need to build your business and make it a success!
Finding Great Products to Sell!
SaleHoo's training guide "What Should You Sell?" outlines everything you need to know about how to choose a great product. Then you can use their system to filter products according to:
Product Type
Sell Rate
Average Price
Competition
SaleHoo has created a Product Research Lab where they input 5,000 products each week and analyze the trends that emerge. With their system, you have the ability to set filters to discover, compare, and save your products ideas and compare them to the latest trends.
You can be confident that you are getting up-to-date information when researching and comparing products. No matter what your niche is, you'll be able to find profitable items to sell!
Creating a Website or Storefront
***Update***
SaleHoo no longer has the feature to create an online store through their platform.  I recommend you check out Shopify to create your online business and utilize SaleHoo's supplier directory to find legitimate suppliers for your niche.  You can see the great platform Shopify has to offer with their free trial and get started today!
Want a website or storefront to sell products? You don't need to have the technical skills to build your own website because SaleHoo has everything you need to create your online store.
There are 3 plans you can choose from based upon what your needs are, and each one will create a professional, beautiful storefront that is easy for your visitors to navigate. In my opinion, what you get from each of these plans has a great deal of value and is very economical.
Finding Quality Suppliers
It doesn't matter if you have the best product ideas or the greatest storefront, if you don't have reputable suppliers for your products, you will not be successful. This is where SaleHoo really shines! With their strict standards, you will be getting a quality supplier you can count on!
With the SaleHoo directory you can use their filters to find all the suppliers that meet your needs. Once you have a list of your options, you can then look up each company for more specific information.
In an industry where there is so much competition and so many chances for a scam artist to empty your pockets, having a trusted source for your wholesale supplier can mean the difference between success and failure.
Managing Your Inventory and Shipping
There are many ways to handle your inventory of items and ship them to your customer. But determining the best way for you depends upon how much room you have to stock the merchandise and how to keep your shipping expenses as low as possible.
Dropshipping–Dropshipping is one of the most popular methods of selling products today and is my personal favorite! When you sell products through drop shipping, you don't hold an inventory of merchandise.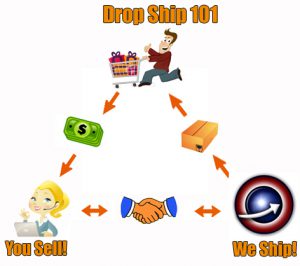 When a product is purchased from your site, you contact your supplier, or dropshipper, and they send the product directly to the customer. You don't have to deal with the packaging and shipping at all. In SaleHoo's 8000+ directory of suppliers, you won't have a problem finding drop shippers for products you want to sell!
Another great advantage with dropshipping is that you do not have to purchase inventory, which is huge for a new seller beginning their business with very limited start up funds. You don't pay for the item until it is shipped, and your money stays in your pocket until you actually get a sale!
Amazon Fulfillment–Another extremely popular way to sell products is through Amazon. You have the option to stock your own merchandise and ship it yourself, or Amazon will do it for you through their fulfillment system. You will arrange for your supplier to ship the products directly to an Amazon warehouse. When you sell a product on their site, Amazon ships it directly to your customer.
There are fees associated with this system, but the advantages can outweigh those costs–you'll need to do the numbers. Many products are available at a substantially lower price when buying in bulk, or a great product may only be available when buying a minimum number of them. Those savings can offset your fees, and another advantage is that your items could be available to your customers who use Amazon Prime for fast shipping.
Between SaleHoo's supplier directory and Amazon's Best Sellers list, you can definitely find profitable products to resell.  However, when looking to sell on Amazon, keep in mind that there is a lot of competition out there.  Many newbies to selling online may want to look at EBay or selling from your own online storefront at first.
==>  Check out SaleHoo's supplier directory here <==
Training and Education
OK, you can find products, create a website, and know the best way to manage and ship your stock, but that still doesn't mean you feel confident that selling products online is something you can profitably do.
Here's one of my favorite features of SaleHoo–their education and training! They provide you with their Complete Guide to Running a Successful eCommerce Business which includes:
Getting Started
Business Setup
Importing and Shipping
What Should You Sell?
Find a Product Supplier
Product Sourcing
Selling on EBay and Amazon
Starting an Online Store
Scam Prevention
Online Selling Tactics
and a Free Bonus Guide
Their guides are full of the information and provide a complete overview of what you need to do to make money in this business.
However, once you get started you will still have questions, and SaleHoo has a great community forum along with their Help & Support Center. Their Blog and Forum provides thousands of questions and answers on every topic related to starting your business, bringing buyers to your site, and making your business a success!
Free Trial and Pricing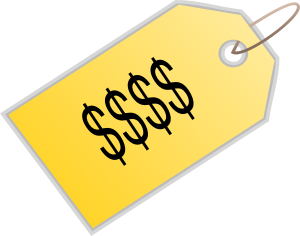 For those of you who've read other reviews here at Build Your Early Retirement, you know that we place an extremely high value on being able to access the features a platform has to offer and experience them for ourselves before putting any money on the line. With SaleHoo Stores, you get to do just that!
They offer a 30-day trial where you can sign up without putting down a credit card, build an online store and start to sell products. You will have access to all the support and education you need and can get answers to all of your questions before paying a penny! Considering that many of the people who want to start an online business do not have any experience, this trial period is invaluable.  **Update–SaleHoo no longer offers an online store.  Shopify is a terrific platform that you can utilize with SaleHoo's supplier directory.
However, the 30-day trial does not include access to SaleHoo's  wholesale supplier directory.  The cost to join is just $67 a year, which breaks down to less than $5.59 a month.  They offer a 60 day money back guarantee and that is very generous in this type of online industry.  Since most sellers have had a bad experience with a low quality or scam supplier, having 2 months to fully utilize SaleHoo virtually risk free is a big plus.


Build Your Early Retirement Rating
Here at Build Your Early Retirement we will give SaleHoo a rating of 4.7 out of 5.  It's one of our highest recommendations for anyone looking to sell products online.   Whether you are a newbie looking to start earning money online for the first time or an experienced marketer looking for first rate suppliers, SaleHoo is a resource you want to use!