Earning $3000 a day or more would be life changing for most people. Not only that, but AD Formula says you can make this money only working a few hours a week–and they're not going to charge you for the program! Sound too good to be true?
I checked out this system, and there's a lot you need to know if you're considering purchasing it. Check out my AD Formula review and get the scoop on the REAL costs of this system!
What Is AD Formula?
The AD Formula is an online money-making system where you place ads and generate "massive commissions". It was created by a man named Jack Heaton, you can access it at ADFormula.co, and it's free to join.
When watching the sales video for AD Formula, the marketing techniques were very similar to those used by scam type programs. Here are some example screenshots to see what I'm talking about:
The AD Formula is about placing ads on the internet. I'm not sure why they feel the need to act like you're entering an episode of Mission Impossible, but it doesn't help their credibility.
You're shown a lot of pictures of accounts with big earnings of $10,000 a day, $278,000 a month, and even $1.57 million in 6 months. It's obvious that they're marketing to those who are inexperienced or naive and most easily impressed with the big numbers.
There are several testimonials from people who say that they've made huge amounts of money. However, every one of them are paid spokespersons that I've seen promoting other MMO programs. Here are a few examples:
In addition to the testimonials not being real, the identity of the AD Formula creator is in question. The image used for Jack Heaton's picture is a stock photo from the internet:
So after all the hype, they tell you that they're looking for 50 beta stage 7 testers to help Heaton get the AD Formula perfect! They want you to use it for 60 days and it will cost you nothing, not a penny. So I signed up for the AD Formula.
What Does AD Formula Offer?
Once you fill in your information, you're immediately directed to a website called Click2Sell. From this moment on there is no more AD Formula–it's obvious that it was just an website to put you into the sales funnel to Click2Sell.
Since I've had no experience with Click2Sell, I looked over the system to see what it was. The service was described as a "self-service advertising platform that enables individuals to run online advertising campaigns."
I downloaded the guide from the dashboard and looked up Click2Sell on YouTube for some more info. Here is a short video that gives you the basics of what this program does:
UPDATE:  The video is no longer available because this YouTube account was closed!
I decided to create an ad campaign to see if it worked as easy as they claim. After choosing a name for the campaign, you then choose a time period for it to run from 2 weeks to 5 months. I chose 2 weeks to start out.
You then choose a category for your ad to promote and a budget. Here are the available categories, and then there are subcategories under each one:
Arts & Entertaiment
Betting Systems
Business/Investing
Computers/Internet
Games
Sports
I chose Sports–Basketball, and then chose the minimum budget available, which was $500 for 1000 impressions. It was starting to become increasingly clear why the AD Formula was free–this is a ridiculously high charge, which I'll explain more about below.
Your next steps are to pick your ad banner from the choices available and where you want your ad to be placed on the webpage. Then you are to write a short marketing sentence to describe what you're advertising.
You don't know what you're advertising or who you're advertising to, but that doesn't matter since all you can do is pick from a selection of prewritten sentences or phrases. I chose one at random, The Magic of Basketball, and saved my campaign.
I did not fund the account and run this ad.  My experience as an affiliate marketer tells me that it's extremely unlikely that I would've made money with this ad and would most likely lose significant money. I'll detail why I believe that along with the true costs next.
==>==> Get my FREE Proven 5 Step Plan To Make Money With Affiliate Marketing <==<==
How An Ad Really Works
The way you make money with advertising is to place relevant ads in front of your target audience for your niche. You do this by targeting keywords that your audience uses to find the products they're searching for.
When someone types in that keyword in a search engine, such as Google, your ad will show on the screen–this is what an impression is. If they see the ad and believe it's relevant to what they're looking for, they'll click on it. The number of times someone clicks on your ad divided by the number of impressions your ad received is called your click thru rate, or CTR.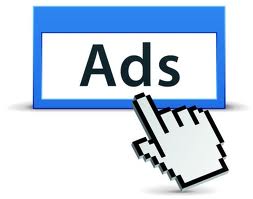 An average click thru rate is 2%-5%, and with a very successful ad you could see a CTR of up to 20%. So, let's say that for our 1000 impressions above that I will get with my $500, I am lucky enough to get a 20% CTR for my campaign. That means that 200 visitors clicked on our ad.
Once people click thru to the retailer that's selling a product, only a fraction of them will make a purchase. The number of people who actually made a purchase divided by the number of people who clicked thru is called the conversion rate. A rate of 3% is the industry average for affiliate marketers, but some are higher.
Let's say that we get a great conversion rate of 5%, which means that 10 people made a purchase. In order for us to be profitable with this ad, the commissions that we receive need to be greater than $500. Let's see if this is possible!
For 10 purchases, the commission would be an average of $50 for each one. Average affiliate commissions across the industry run from 3%-15%, so we'll assume the high end of 15%. That means that each of those 10 people needed to purchase an item worth about $333. This is just to break even and get our $500 back!
Everything in the example I've given is based upon our ad being super successful and high-converting, which our ad is not going to be. Why? Because the biggest problem with the Click2Sell system is relevancy!
The key to being profitable is how relevant your ads are to the keywords. When you create your ad campaign with Click2Sell, you're picking general topics from general categories and putting out a very general ad. The chances of your ad being clicked on is very slim because it won't be relevant enough to what someone is searching for!



The topic for my ad was basketball, so I can assume that it would be shown when someone searches for something like "best basketball shoes". According to my keyword tool, Jaaxy, there are an average of 4460 times a month that someone types in that keyword.
If you were searching for the best basketball shoes, would you click on an ad that said "The Magic of Basketball"? No, because you're looking for basketball shoes!  It's highly unlikely that anyone would because they're looking for something relevant to what they want.
So for every impression your ad gets in a search, it will be up against every relevant result and ad for that keyword. Your ad is not going to get clicked on, and if it does, the chances of getting a conversion for a sale is extremely low!
Now that you can see why the ads with Click2Sell are not likely to make you money, let's see just how much it could actually cost you!
The Real Costs
The lowest cost I could've chosen with my ad was $100 for 500 impressions in a different category. To put that into perspective, I'm going to give you a look at some stats from a current campaign I'm running on Bing ads.
The keywords that I'm targeting in my ads are very relevant and convert well. But as you can see, the total impressions so far for the day are 1,164, and all I've spent is $3.53! You can add in the total cost of my website hosting for the month of $49, and it's still not even close to the $100 they're charging for just 500 impressions with a generic ad!
Click2Sell has ready-made campaign packages that you can purchase starting at $250 and up to $5000, depending upon the category you choose. Some of the popular categories start as high as $1000 for only 1000 impressions–which is less than the number of impressions I paid $3.53 for!
They also have packages that you can buy and here is the pricing structure for those:
Remember, these are for ad campaigns that are general and that you have no control over. You don't know where ads are being placed, what affiliate programs are used, what searches your ads are showing up in, nothing.
In my opinion, the likelihood of you ever recouping your costs is almost nonexistent, much less the possibility that you'll actually make money. However, the creator of AD Formula and Click2Sell will definitely make money from you!
==>==>  Tired of seeing nothing but scams?  See my #1 rated program here  <==<==
Red Flags And Concerns
There are so many red flags with this program, and I'll recap my concerns for you here:
~ Scammy marketing techniques–The marketing hype is designed to dazzle inexperienced and naive people and push the program with high pressure sales tactics. There's not a legitimate program that I know of that ever markets their product or service this way.
~ Outrageous income claims–They show earnings numbers and make claims that the system is making people huge amounts of money–over $10,000 a day and $278,000 a month. I do not believe anyone has ever made that money with this system, and I believe the claims are fake.
~ Fake Testimonials–The people who are giving testimonials that they are making a great deal of money with the AD Formula are paid spokespersons. In addition to that, the creator of AD Formula is using a stock photo, so we're unable to confirm who actually owns the system.
If a program is actually successful and the members achieve results, there's no reason for fake testimonials and for hidden identities. Again, legitimate programs do not market this way.
~ AD Formula is actually a front for Click2Sell–There is no AD Formula, it's just a program name that leads you into a sales funnel to Click2Sell. If Click2Sell is a great program that works, then why not just promote it? Why disguise it under a different system?
~ Ridiculously high ad costs–The costs that I've detailed above are so extremely high, in my opinion, that you'll never have a chance to recoup them. I believe that by charging for the number of impressions, they're able to make much more money while trying to look comparable to other ad campaigns.
It isn't unusual to spend $500 or $1000 on an ad campaign, but that is based upon the number of clicks you receive, not the number of impressions. So for those who may research what an ad campaign costs, $1000 for Click2Sell may not seem unreasonable. But you need to compare apples to apples, and clicks and impressions aren't even close!
Build Your Early Retirement Rating
Here at Build Your Early Retirement, we give Ad Formula our lowest rating of 1 out of 5. I strongly encourage you to avoid this program! I believe that it's unlikely you will make any profits and very likely that you can lose a great deal of money.
In fact, I consider AD Formula to be one of the few programs that I consider to be a true scam because it is not a real program at all and because of the potential for huge losses!
==>==>  See the legitimate program where I learned to make money online  <==<==
For anyone who wants to make substantial, consistent, long-term income online, you need to have a legitimate program with up-to-date training and realistic expectations. There is no easy, fast money to be made online, but there is the potential for great earnings with time and effort!
My #1 rated program is where I host all of my websites and where I learned how to start an online business. You can check out everything they have to offer and create a website for free–they don't even ask for a credit card! For more info, you can read my full review at Is Wealthy Affiliate Real Or A Scam? My Review.
Do you have any experience with running ads online? If so, we'd love you to share them in the comments below along with any questions you may have!