One of the newest programs that has come out to promise you internet riches is CB Cash Code. In fact, they claim you can make $80,000 per month working only 10 minutes a day!
Should you be jumping on the bandwagon? No, I advise you to run the other way fast, and you'll see why in my full review below.
What Is CB Cash Code?
CB Cash Code is a system designed by a man named George Patterson and can be accessed at Thecbcashcode.com. It is supposed to be a program that enables you to make staggering amounts of money by promoting ClickBank products online and sells for $37.
The first thing I noticed when viewing their sales video was that this George Patterson was the exact same person speaking who was on the eCom Profit Sniper video promoting that money-making program and calling himself Tom Parker.
I don't believe that George Patterson exists, and CB Cash Code appears to be a get-rich-quick program from the creators of eCom Profit Sniper. To corroborate this, I found that their disclaimer was the same one that appears on the eCom Profit Sniper website:
Going further into the video, there are testimonials from people saying that they've been making thousands and thousands of dollars each month with CB Cash Code. There are 2 problems with these testimonials:
First, at least one of the people giving a testimonial is a paid spokesperson from Fiverr. Here is the screenshot from CB Cash Code:
And here is a screenshot of her ad on Fiverr to be a paid spokesperson:
Second, the speaker in the sales video and the people giving testimonials say that they are making these huge amounts of money each month, but the CB Cash Code website has only been in existence since August 4th, just over a month ago.
So it's highly unlikely that these testimonials are any more legitimate than what appears to be a fictitious George Patterson.
What Does It Offer?
Before purchasing CB Cash Code, there is nothing that tells you what the system does or anything about what you are actually purchasing. You are supposed to be so excited about your outrageous earnings potential that it won't matter if you don't have a clue as to what you're supposed to be buying.  So what's actually in it?
The system itself is simply a basic guide to getting started with Clickbank, and that is even stated on the last page of the guide. There is nothing in it that is going to teach you how to quickly make even $8,000 a month, much less $80,000.
You are taught how to set up a Clickbank account, and everything else is just the basics of finding and promoting Clickbank products with an online business. For a complete newbie, the information may be worth the $37 payment to have an overview of Clickbank. But anyone who thinks this information will earn them the income that is being portrayed by CB Cash Code is going to be very disappointed.
The Upsells!
But the creators of CB Cash Code aren't making their big money from your first purchase. That's coming in the way of the upsells that follow. There are 4 offered to you before you get access:
~ Clickbank Cash Pro for $197–This guide gives you the basics of getting traffic to your site, using keywords, creating ads, email marketing, and so forth. It's not exclusive or specialized information in any way, shape, or form, and you can get any of it by doing research on the internet for free. It is not worth any extra money in my opinion.
~ Discounted Clickbank Cash Pro for $177–They want you to sit through another video that tries to convince you to buy the Pro upsell at a $20 discount. No matter how low priced it's offered or how outrageous their income claims go, you will not start making this kind of money with the information in this guide.
~ Clickbank Book Plus for $147–Then they really try to blow your mind with a guide to promoting products on Facebook with these claims:
This basic guide on how to create product pages on Facebook and run promotions is not going to make you $80,000 in a single week. I am confident of that because I know how affiliate marketing and promoting products online works. The creators of CB Cash Code are counting on the fact that newbies and those with little experience will not understand this.
~ Clickbank Cash Code Secret Method for ??–Unfortunately, I found out the hard way that this program is using what is called a 1-click upsell. This means that when you click on the yellow Buy Now button, your credit card is charged immediately! You don't go to a page where you review the terms of an order like you did when paying for the original $37 program. I have never seen a legitimate program use a 1-click upsell, and it's a practice that many think is unethical.
So I was charged $147 for the last upsell and then given access to all the guides CB Cash Code sells. The Secret Method program is essentially a guide that tells you about identifying your target audience and creating your brand–nothing worth extra money here.
The information you receive in the CB Cash Code system is low quality, despite having a 60-day money-back guarantee. I will be applying for a refund of my cost for the upsell, and I'll update this review to let you know how the refund process goes.  **Update–I was able to get a refund for my purchase of both the basic system and the upsell by going through Clickbank.**
Why You Should Stay Away From CB Cash Code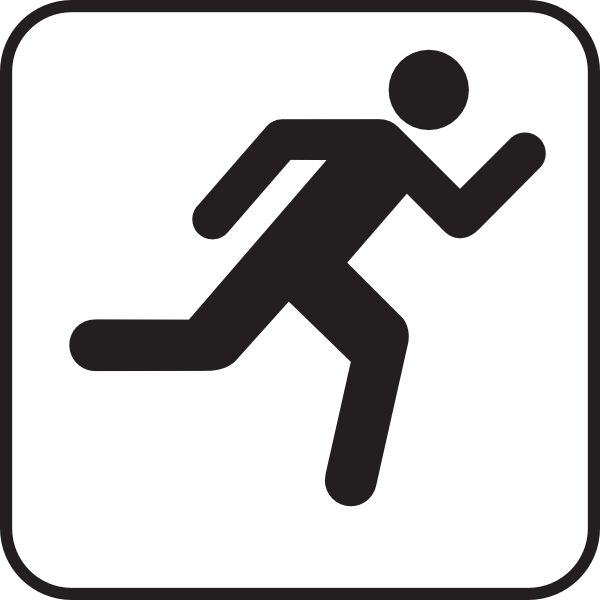 CB Cash Code is a program that I recommend you run the other way from for the following reasons:
Totally outrageous earnings claims
Low quality program materials
1-Click upsell practice
False testimonials and marketing
I have reviewed many programs on the market that claim to help you make money online, and CB Cash Code fails in every aspect compared to the claims they make. To find out how to spot scams and recognize legitimate platforms that help you earn money with an online business, I encourage you to read Make Money Online Fast–Beware Of The Scams!
Build Your Early Retirement Rating
Here at Build Your Early Retirement, we give CB Cash Code our lowest rating of 1 out of 5. It's extremely likely that anyone buying this program will lose money, and we strongly encourage you to look elsewhere.
If you'd like to see the legitimate program that taught me how to create a successful online business and that hosts all of my websites, you can check out my full review of Wealthy Affiliate. You can see everything their program has to offer and even create a free website with no credit card required!
Do you have any experience with CB Cash Code or other make money online program? If so, we'd love to hear about it along with any questions you may have in the comments below!