If you have 7 minutes, you can start making significant money online with just 19 clicks–at least that's what the creator of Daily Cash Siphon wants you to believe. Does this new system deliver the goods? Not exactly….
There is some decent information, but not enough substance to start making $395 a day. Keep reading my full Daily Cash Siphon review below to find out why I think there are more cons than pros to this system!
What Is Daily Cash Siphon?
Daily Cash Siphon is a make-money-online system that was launched recently on Clickbank. It sells for $37, and you can access it at DailyCashSiphon.net. The system is supposed to find high converting products on Clickbank to promote for fast, consistent income online.
In the sales video, it says the founder's name is William Fairbrother, but that is a pen name. It's actually created by a man named Chris Parker, who also launched another program that I reviewed recently, Five Minute Profit Sites, which is a system that I do not recommend.
My expectations for Daily Cash Siphon were not high based upon his previous program. When I viewed the sales video, the marketing was along the same lines as Five Minute Profit Sites, which was pretty scammy in my opinion. Here's some shots from the Daily Cash Siphon video that give you a good idea of what I'm talking about:





In order to take a good look at Daily Cash Siphon, I purchased the system for $37. To my surprise, I found a good deal of decent training that was far better quality than what I found at Five Minute Profit Sites.
Unfortunately, though, it isn't information that is going to make the kind of money claimed in the sales video, and I'll explain why next!
==>==>  Get my Proven 5 Step Plan To Make Money With Affiliate Marketing  <==<==
What Does Daily Cash Siphon Offer?
When I got access to my Daily Cash Siphon system, the first thing I noticed was that there was not a push to sign up for a bunch of different things that were just affiliate sales for the owner. Several of the programs I've reviewed recently include steps that are just blatant affiliate links, and I was pleased to see that is not the case here.
The system consists of 60 videos divided into 10 sections: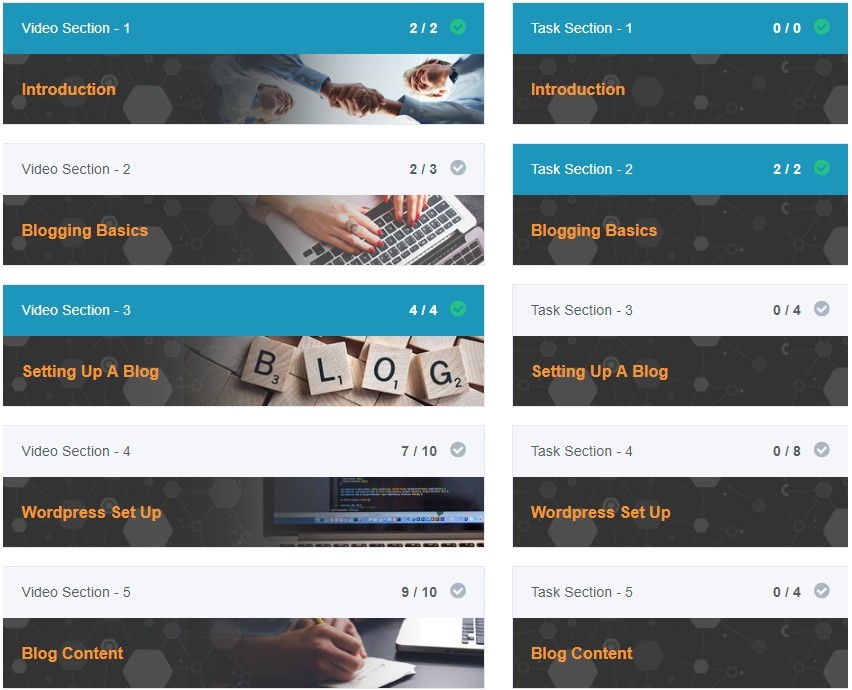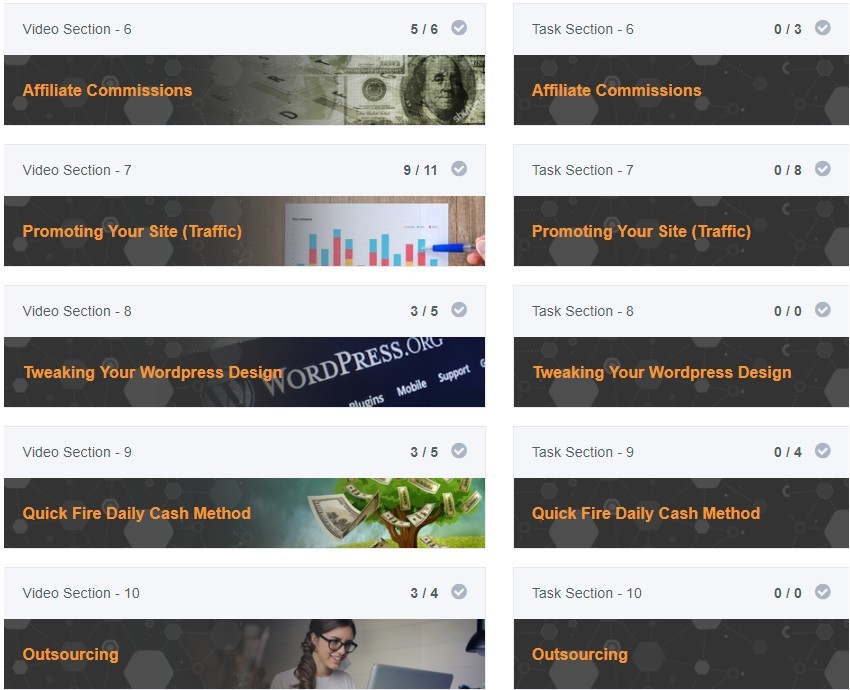 The videos give some good information about how to set up and start a blog on a WordPress website and a basic foundation about promoting your site and monetizing with affiliate links. They are concise and to the point, and I believe that Chris Parker knows what he's talking about and knows how to make money blogging.
But that's precisely why I was disappointed with Daily Cash Siphon! For all of his expertise, this program does not contain the kind of information that is going to make thousands of dollars a month working 30 minutes a day.
For beginners who have never created a blog, written blog posts, or tried getting traffic to a website before, the information could be valuable to starting out. But the problem is that these newbies won't understand the amount of time and money it can take to make any kind of income.
The expectations that someone will have when purchasing this system is that you will be making thousands of dollars within days, and there's nothing in the Daily Cash Siphon system to validate those claims: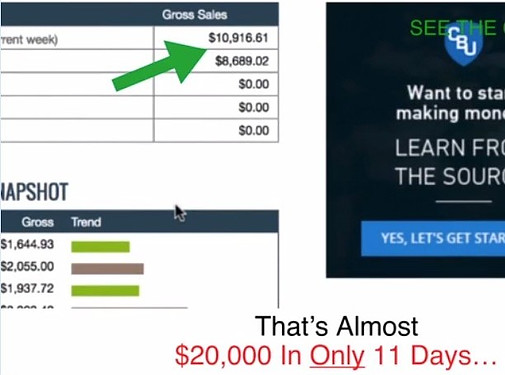 In addition, the earnings claims cannot be considered valid. If you notice in the image above, the numbers are for gross sales. In another slide you are shown a picture of sales for a month totaling close to $400,000, but this is a Vendor account, not an Affiliate account: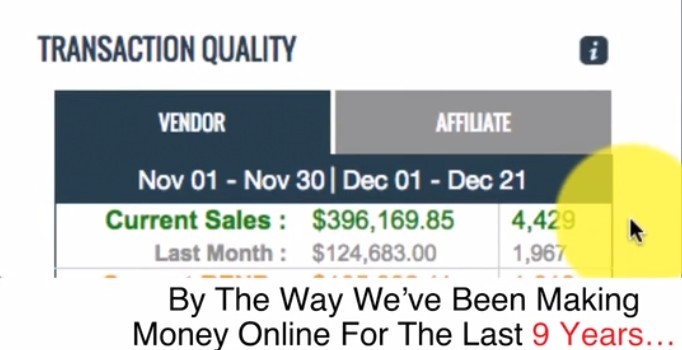 So the proof of income that they're showing is not affiliate earnings from using Daily Cash Siphon, but sales from a vendor account. Beginners will probably not notice these kinds of details due to a lack of experience and believe that they could make this kind of money by buying this system.
==>==>  Get my Proven 5 Step Plan To Make Money With Affiliate Marketing  <==<==
The Upsells
Before I got access to the basic program, there were 3 upsells offered, which I'll detail for you:
~ Daily Cash Website–selling for $197
Once you pay for a product and see all the marketing claims as I've shown above, the last thing you want to see pop up is this: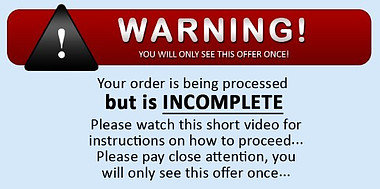 Daily Cash Website is offered as an advanced version of Daily Cash Siphon where they build you a 100% done-for-you website from scratch that you can start earning money from immediately.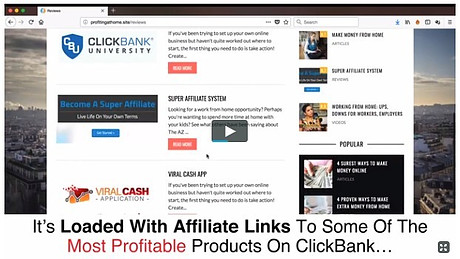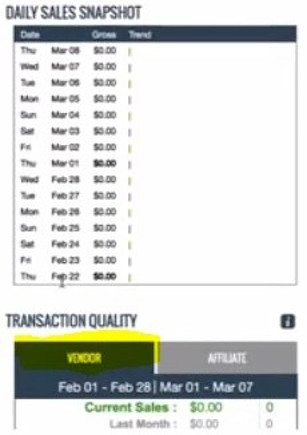 This website is supposed to make you a lot more money than the system you just bought, and it will be already 100% finished and live when you buy it.
So you'll need to rely on paid traffic with no guarantee that you'll make more money than you are paying out, or any money at all for that matter!
Also, some of the "most profitable products" promoted on the site include many that are widely touted as low quality or scams. So even if you do make some money, your refund rate will likely be high and it won't take long before the trust is gone with your visitors.
An example is Viral Cash App shown on the image above. This is a program that I reviewed recently and gave it a 1.5 out of 5 rating with a recommendation not to buy it.
In order to show you how much you can make with Daily Cash Website, you are shown a cash money test with before and after pictures of an account showing earnings of over $6000 in just 4 days.
Unfortunately, the account that they use is another vendor account, not an affiliate one. So these are sales figures, not affiliate earnings from using this system.
Once you pass on Daily Cash Website, you are then offered it for FREE if you live in the United States. The fact that something claimed to be such a money-maker is now just thrown in for free is just another verification in my mind that there is no real value here.

~ Daily Niche Website–selling for $187
This is basically the same thing as Daily Cash Website except that you choose your own niche for the products you want to sell. You will have the same problems driving traffic and finding quality products to promote, so I don't see any more value here.
~ Daily Traffic Siphon–selling for $97
Chris Parker has one thing very right–targeted traffic is key to successfully promoting products online. However, Daily Traffic Siphon is not going to get you the traffic that will convert to great sales for you.
After seeing video after video telling me that these systems will start making me thousands of dollars within days working 30 minutes a day, I now get told something very different in order to convince me to buy Daily Traffic Siphon:



"Making a bit of spare cash"? Save me from hours of frustration and save me hundreds of dollars on wasted junk traffic? So now it appears that they're admitting the system that I bought will not make me thousands of dollars and will cost hundreds of dollars trying to drive traffic!
Then you're supposed to believe that what you will be buying is so special that you have to keep it a secret or it will hurt their profitability:


No valid program that provides value to their customers will market to you this way. I don't believe there is any value to these upsells, and I passed on all 3 of them.
==>==>  Check out the review of my #1 recommended affiliate marketing platform  <==<==
More Cons Than Pros
So let's sum up all the Pros and Cons with Daily Cash Siphon:
The Pros:
The basic $37 program does provide some good information for anyone who wants to set up a blog on a WordPress platform and has no experience.
The 60 video collection gives enough detail to be helpful to a beginner who wants an overview and instruction on how to start a blog to make money online.
Chris Parker is knowledgeable and has shown with his base system content that he knows how to make money online.
The Cons:
Despite the fact that the content of the base system has value, it will not achieve the results claimed on the sales video. The material does not acknowledge the amount of time it will take and the cost of driving traffic to your site.
The earnings claims are not validated by the accounts shown since the amounts are sales figures from a vendor account, not affiliate earnings from an affiliate account.
The done-for-you website upsells will not rank well with the search engines, so all of your promotion will have to be done with paid traffic methods. For the beginners that this system is geared toward, paid traffic can be much more expensive than they realize–hundreds, and even thousands, of dollars to achieve enough visitors to get sales.
When marketing the Daily Traffic Siphon upsell, it's acknowledged that you won't be making a lot of money with the base system and the methods taught would bring you "junk traffic". There's no reason to trust them now and believe that they have a "secret" traffic source that will now make their whole system successful.
Build Your Early Retirement Rating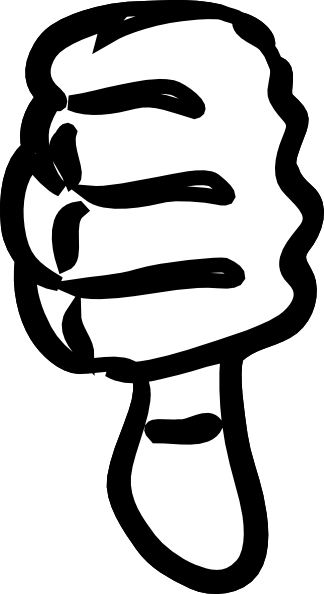 Here at Build Your Early Retirement, we give Daily Cash Siphon a rating of 2 out of 5. While the base system materials have value, I cannot recommend that you buy this program since it's highly unlikely that you won't make the money claimed and will very likely lose money.
This review was a frustrating one for me to write because I really wanted to believe in Chris Parker and his system after seeing that he can produce something with more value different than his previous Five Minute Profit Sites.
As an affiliate marketer myself, I want to promote products and make money, and I feel he could create a legitimate system. If he does, I'll be the first in line to give it a thumbs up!
Making money online takes hard work, time, and the right training and website hosting. If you'd like to check out the system where I learned affiliate marketing and where all of my websites are hosted, you can read my full review here.
Once you sign up for their free starter membership and see what the program has to offer, it will be obvious why I see so much value in their training, community forum, and secure website hosting.
Do you have any experience with Daily Cash Siphon or another make-money-online program? Have any questions about why I've given it the rating I did? If so, we'd love to have you share your experience or ask your question in the comments below!