If I told you that you could make up to $5000 a day working just 30 minutes starting today, would you believe me?
That's what the creator of Cash Formula wants you to believe. So is it real, or is Cash Formula a scam?
Don't pull out your wallet! I've looked over all the materials you get with this system, and you need to read my thorough review below to see what you'd be getting yourself into. Let's check it out!
What Is Cash Formula?
Cash Formula is a system to make money online that was created by a man named Michael Green. You can access it at www.CashFormula.co, and it sells for $37.
The sales video makes one thing very clear–you can make up to $5000 a day and $100,000 in 30 days. In fact, you're told this over and over and over!
However, that is pretty much all you ever get to know about the Cash Formula.
There are no details about what the system deals with. Is it affiliate marketing? Selling products on eBay? Amazon? Blogging? Publishing eBooks? Cryptocurrency?
They just go on and on and on about how much money you can make with their totally done-for-you system.
You are told that this system is secret and was developed by a group of Ukrainian coders back in 2010. They kept it to themselves for years and then sold it to Michael Green's company.
They give you a feeling that you are entering a secret society by telling you things like:
"The elite ecom gurus are deathly afraid of this video getting out"
"It's already pissed off several very powerful ecom firms who found out about it"
"But I can't let 152 people in. It's just too risky to draw that much attention."
"It makes being rich possible for anyone anywhere for the first time in history."
"….this secret is like holding the Holy Grail."
Then they show you an image that's supposed to be Green's bank balance from using this amazing Cash Formula system.
For those who are naive or inexperienced, this is supposed to be the icing on the cake to divert you from the fact that you don't have any clue about what this system is!
You also hear a lot of testimonials from people saying that they've made hundreds of dollars just in the first hour or even 10 minutes of owning the Cash Formula system.
But taking a closer look at these testimonials shows that you can't believe what's being said.
I recognize some of the people as paid spokespeople that have given testimonials in the sales videos of other programs. They usually get hired from sites like Fiverr and are paid to read a script.
Here's an example with the first picture being from Cash Formula and the second one from a program called eCom Cash Crusher, which I reviewed recently.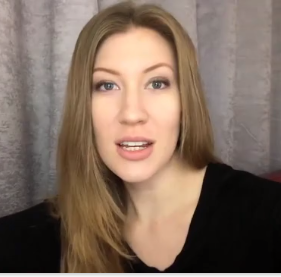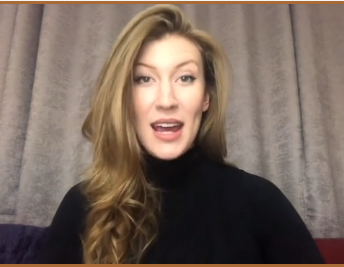 Here's another spokesperson who has given testimonials for several MMO programs that I've reviewed: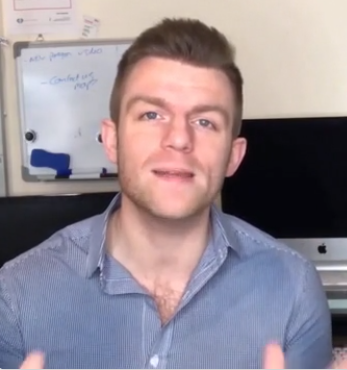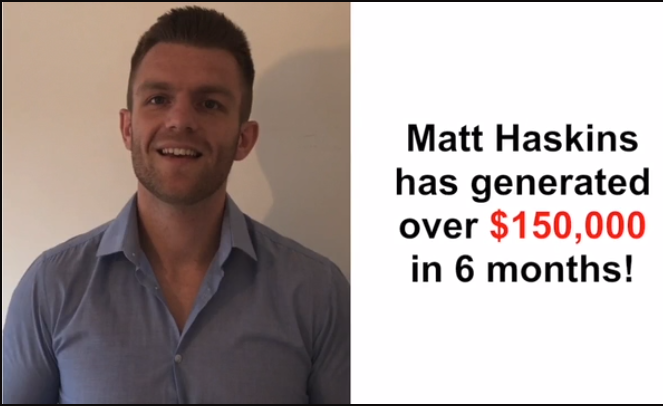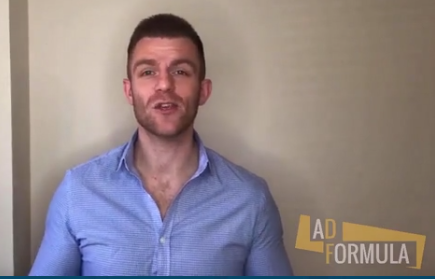 When you are trying to sell something a product and give them no details about what it is, your potential customers need to trust in what you are telling them.
There's absolutely no way that you can trust a company that has to pay people to say that they've made money using their system.
==>==>  See my FREE Proven Guide to Start Making Money With Affiliate Marekting Here  <==<==
You also need to feel as though you know something about the person selling it to you so that you can have a level of trust there also. But the picture of the man named Michael Green is just a stock photo.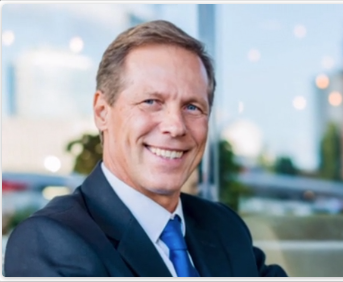 Here's the image that I found on freepik.com:
The man saying that he's Michael Green in the sales video talks about how he's got so much money now that he's probably got more than he should have!
He's got a big heart and feels a little bit of guilt. So that's why he's spent all this money and has paid people to do all the work for you. This system is completely done for you.
Since he wouldn't be able to sleep at night if someone was losing money with his system, he's only charging a one-time hosting fee of $37 for life.
He's going to make you an eCom millionaire out of the goodness of his heart with hardly any effort on your part!
He says he'd be stupid to ask for $2,997, or $1,997, or even $997, yet he swears you can make up to $100,000 in 30 days or less–is any of this believable or make sense? No, absolutely not.
I know from experience with these kinds of sales videos that this is not a legitimate program and there is nothing in this system to justify the kinds of claims they're making. However, I purchased the Cash Formula so that I can show you what is in it.
What Does Cash Formula Offer?
It turns out that the Cash Formula system is about making money with Amazon! Not only does it not have any secrets that came from Ukrainian coders, there is no information in this system that you can't get online for free.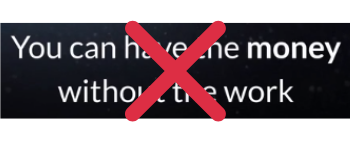 Not only that, but there is no done-for-you system where all the work has been done for you. There is absolutely no way that anyone is going to buy Cash Formula and start making money, much less $5,000 in the first day!
This system is nothing but a lot of general information packaged with a lot of affiliate links to other sites. These other sites are supposed to be the that you use to generate profits with Amazon. So when you sign up for them, you make the owner of Cash Formula commissions.
Here are the sites you are supposed to sign up for and the pricing for each:
~ SiteGround–This is where you'll get your website from. What package should you choose? How many GB of web space do you need? How many visitors are you going to get each month?
No beginner is going to know the answer to those questions to choose a package. With prices from $3.95 a month to $11.95 a month, this one isn't going to be a deal breaker for many people.
~ KWFinder–This is a keyword tool to help you find the best keywords to help drive traffic to your site. Considering the fact that beginners don't know how to use SEO, Search Engine Optimization, to get visitors, they won't know how much they'll use this tool.
At a price range of $49 to $129 per month, you're going to want to know how it will benefit you.
~ EasyAzon–This WordPress plugin allows you to get commissions from all Amazon online stores, not just Amazon.com, and it also helps you create affiliate links easier. The cost is a one time fee of $47.
~ JungleScout–This is an Amazon product research tool that analyzes and filters data in order to help you manage your product selection.
The cost runs from $39 to $99 per month, but you're not going to get the kind of training you'll need to utilize it without experience.
~ Quuu–This site will share your content with others who have signed up. Prices range from $40 to $500 per month, and you will not get targeted traffic. Here's what they say about this program in the Cash Formula materials:
If you sign up for the programs they tell you to use with the most inexpensive packages, you will be paying $131.95 per month plus the $47 one time fee.
That will give you 1 WordPress website and Amazon tools that you're not going to know what to do with.
==>==>  See my FREE Proven Guide to Start Making Money With Affiliate Marekting Here  <==<==
Now let's get into the information you get with Cash Formula! It consists of a series of videos, 4 PDF guides, and a theme download. The videos are step by step to set up your website with the downloaded theme, but are general and slow and nearly a year old.
The 4 guides are general, contain much of the same information in each, and don't have enough information for a beginner to take action and make money. Here are the 4 that you get:
Not only is all the information in these guides available online for free, but some of it is extremely outdated. For instance, in the Cash Formula Guide there is a chapter called "Embedding an Amazon aStore into a Facebook Page".
Here's the problem, Amazon discontinued the aStore program back in 2017!
The fact is that if you buy Cash Formula, you're not buying a program that will meet any of the claims made in the sales video. You won't be working just 30 minutes a day to make profits, and you won't be making $5,000 a day!
The Upsells
There were 2 basic upsells with Cash Formula, and I didn't buy either of them. The sales pitches were as uninformative as the first video, and I saw no value after buying a system that was already supposed to make me a millionaire! They are:
Gold Package Upgrade, selling for $197–Of course, there was no information other than more paid testimonials and huge income claims.
Gold Package Upgrade 50% Off
Platinum Package Upgrade, selling for $297–You're supposed to get unknown traffic methods that are being offered to only 7 people as it will hurt his profitability if more people know about it! It's a no brainer to pass on all of these.
Red Flags and Concerns
Let's do a recap of all the red flags and concerns that I have with Cash Formula:
~ Ridiculous Income Claims–It's obvious that Cash Formula is being marketed to those who are inexperienced or naive because the income claims are pretty outrageous.
No one with any experience would believe that you can make thousands of dollars working 30 minutes a day starting from the first day!
~ Scammy Marketing–Developed by Ukrainian coders, eCom gurus are deathly afraid of this system, it's too risky to draw attention to this system, and so many more examples of scam type marketing tactics.
~ Paid Testimonials–No legitimate program needs to hire spokespeople from Fiverr to say that they've made thousands with the program. In my opinion, it's a deception, and it's designed to convince newbies that the outrageous claims must be true.
~ No Done-For-You Site–With Cash Formula you are supposed to get a fully functional website with all the work done for you. None of the work is done for you, and you are starting totally from scratch to build a business with only general guidelines.
~ Working 30 Minutes a Day–You will never create a successful business working 30 minutes a day. It takes time and hard work, no matter what online business you're starting. If anyone tells you differently, it's a red flag!
~ Very Poor System Materials–There's absolutely no reason to buy Cash Formula when you can get the information online for free. Amazon has extensive information available to ensure that you have everything you need to make money with them.
~ Undisclosed Costs–There are expenses when starting an online business, although they are much lower than almost any other business.
But when you buy a system for $37 that promises you a complete, done-for-you site, you don't expect to be paying over $130 a month for the minimum requirements just to start up.
~ Affiliate Links–Michael Green says in the sales video that he doesn't need your money and just has a big heart! However, the amount of affiliate links from the sites you are advised to sign up for will amount to very good monthly commissions! Nowhere do they disclose that these are affiliate links.
==>==>  Tired of seeing nothing but scams?  See my #1 rated program here  <==<==
Build Your Early Retirement Rating
Here at Build Your Early Retirement, we give Cash Formula our lowest rating of 1 out of 5. Is it a scam? There is absolutely nothing in this program that supports the claims that they make, so I feel it's fair to categorize this program as a scam–which is something I rarely do!
Do you want the real scoop about how to make money online? Are you looking for a legitimate program that tells you the truth about the time and effort you need to put in and the results you can achieve? Then you need to look at my #1 rated program.
You can check out a video here that reviews my #1 recommendation:
Not only will you be able to see all the features they offer, but you'll be able to create a totally free website, get real training, and have access to a wonderful community of online entrepreneurs–all with no credit card required!
I host all 6 of my websites with this program, and you're welcome to read my full review to see everything they offer. Once you see this legitimate program, you'll see just how different they are from all the scams and poor quality systems there are out there!
Have you experienced Cash Formula or any other make-money-online program that you'd like to share with us? We'd love to hear about them or answer any questions you may have in the comments below!