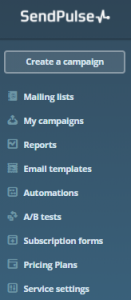 Do you want to start driving more traffic to your website by starting an email marketing campaign? That's great! It's an excellent way to expand your online business. But if you're just starting out, you don't want to pay for an expensive service.
You need free email marketing software that gives you quality features and is easy to use. My recommendation is SendPulse! I'll give you an overview of their program and show you how easy it is to start attracting more visitors to your site with a great email marketing service.
Why Should I Start Email Marketing?
Email marketing is simply sending emails and notifications about recent posts and promotions on your website to your visitors after they've left your site. This will encourage them to come back and see the new content you've added. In turn, this gives you another chance to inform and engage your readers many more times.
These repeat visitors are very interested in what your website has to offer, and they will likely refer your site to others and help promote it by sharing it through social media. In addition, engaged visitors are also much more likely to convert into sales for you!
What Does SendPulse Email Marketing Software Do?
So how do you contact your visitors after they've left your site? That's where SendPulse comes in! With this service, you can create a mailing list for your website. Then you create a subscription form to add to your website that encourages your visitors to put in their email addresses in order to receive future mailings from you.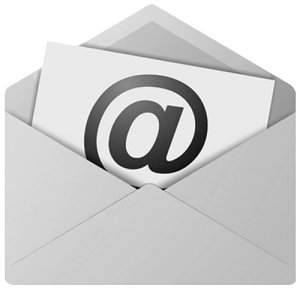 Your subscription form can be a simple request to subscribe to a periodic newsletter or can offer something as an incentive, such as a free eBook that you create. When a visitor subscribes, SendPulse sends an email to the address and asks for confirmation. Once they have confirmed that it is a valid email address, SendPulse adds it to your mailing list and sends you a notification that you have a new subscriber.
Do you have to make subscribers confirm their email addresses? No, but you don't want to fill your mailing lists with addresses that are false or don't belong to the subscriber. With SendPulse, your account is free for up to 2,500 subscribers, which is fantastic for software that has quality features. So you want to be sure that every email address in your mailing list is valid!
Setting Up a Mailing List
SendPulse makes it easy to set up a mailing list, and you can have a separate list for each website or campaign that you have. If you are someone who already has a mailing list from another service, it's easy to import those addresses into your new SendPulse list.
A fellow affiliate marketer at Wealthy Affiliate has created some wonderful training videos, so you can see how to set up a SendPulse mailing list in the video below!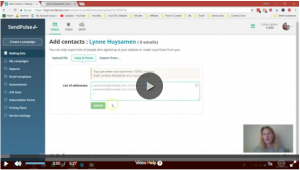 Creating a Subscription Form
SendPulse has a wide variety of templates that you can use to create the subscription form, and each one of them can be customized by you to fit well into your website design. Your subscription form can be simple and just ask for an email address, or it can ask for more information, such as their name or phone number.
You will have the option to create an embedded form to place in a fixed position, such as your sidebar, a popup form, or a floating form. I have found the popup form to be the most effective, but SendPulse gives you plenty of options to choose from.
When creating your subscription form, you have the option of giving your subscribers a standard Thank You message or sending them to a landing page on your website. The ability to customize all aspects of your marketing campaign is a great feature that I really love about this service!
You can see in the video below how to create a SendPulse subscription and add it to your website!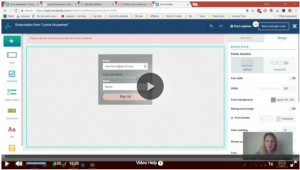 ==>==>  See how easy it is to set up an email marketing campaign  <==<==
Sending Emails to Your Subscribers
SendPulse has many templates for creating an attractive, professional email to send to your subscribers. You can also upload a template of your own if you have it. You can send up to 15,000 emails under the free plan per month, so that gives you plenty of times to engage with your visitors.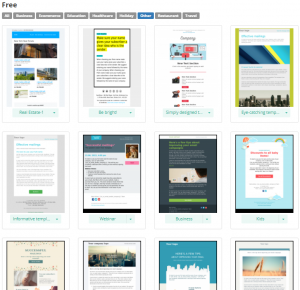 Once you create your email, you have several options to customize how to send it out to your subscribers. You can send them out just to certain segments of your email list or filter out the recipients based on any parameter you have in your mailing list.
Once you're ready to send, you have the following options available:
Preview and test your email
Schedule when it will be sent
Enable external statistics, such as Google Analytics
Attach files
Arrange a followup to unopened messages
SendPulse also keeps detailed listings of all the mailings you send out. The information you can track includes:
How many emails were delivered
How many emails were opened
How many recipients clicked a link in the email
The number of errors
Any spam reports
Subscriber activity
The location of your subscribers
The links that were clicked in the email
Which device your subscriber used to open the email
The number of delivery errors
You'll also be able to use their A/B Test features to test emails and see which ones get a better response from your email subscribers.
Push Notifications for Free
Web Push Notifications are a great way to alert subscribers that there is an activity on your website you'd like them to see, such as a new post. When you send out a push notification, the subscriber will receive it when they open up the internet.
After you set up push notifications on your website, a small form will show up near the top left of the screen whenever someone visits your site. This form asks if they want to allow or block notifications from your site. If they click on allow, they become a push subscriber on your website.
I have found that my push subscribers are about double those of my email subscribers, making push notifications one of my favorite features of SendPulse. The best part–they are free with any number of subscribers!
Here is a video that shows how to set up and send Web Push Notifications on SendPulse: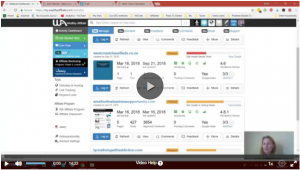 ==>==>  See how easy it is to send Push Notifications with SendPulse  <==<==
SendPulse Negatives
While researching SendPulse before signing up, I did come across a couple of negative reviews that I need to mention:
Some reviewers have said that the customer service at SendPulse is slow and takes a long time to address any issues. I had to contact their live chat a couple of times while setting up my email subscription. It did take a few minutes to connect, but my experience was very positive and my questions were answered very promptly. However, I want to mention that some users did not have the same experience I did.
SendPulse is a Russian company, which makes some people take a second look before signing up. Again, my experience with this company and the results I am getting have given me no cause for concern in any way. But I would be remiss if I didn't bring this up.
SendPulse Pricing Plan
SendPulse email is free for up to 2,500 subscribers and 15,000 emails per month. This is fantastic for small businesses and those just starting an email marketing campaign. As you increase your subscribers, their paid plan is very reasonable and cheaper than most of the popular plans out there today, and includes more features than some of them. You also get a discount if you pay annually instead of monthly.
Here is the breakdown of their paid service per month: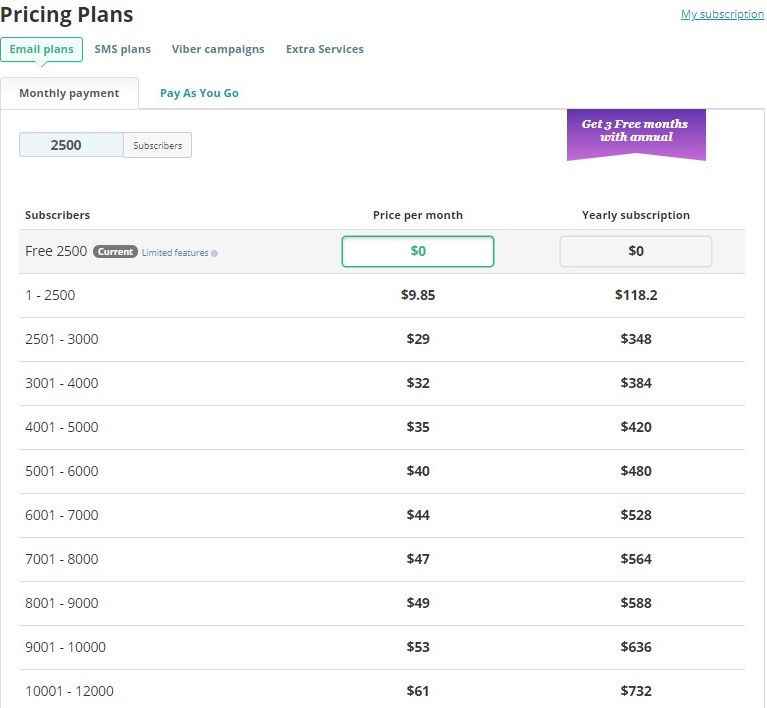 SendPulse–A Great Choice For Your Online Business
Build Your Early Retirement gives SendPulse a rating of 4.5 out of 5.  If you're looking to ramp up the traffic to your website and need a free email marketing software program, SendPulse is definitely the program to check out. There's not a lot of marketing software out there that give you the kind of value that SendPulse does, much less offer it for free for up to 2,500 subscribers.
I encourage you to give SendPulse a try, and let me know what you think! Feel free to post your comments below, we love to hear from you!