Wow, thousands of dollars each month! Sounds great, and if you're looking to make money at home online, you'd want to read more about it, right? Well, this is just an ad disguised as a news article for a company called Computer Group selling the WAH Program.
So is this the huge money making opportunity you've been looking for or just another scam? Unfortunately, it doesn't pass the test for a legitimate program, and I'll explain why.
What is the WAH Program?
The WAH Program is supposedly an educational system that shows you how to get paid to post links on the internet. You sign up for an account, for a fee of course, and then billion dollar companies pay you to sit at home and post links for their products.

Here's the problem with this system–this is not a real job! The WAH Program is trying to use the concept of affiliate marketing, which is a legitimate way to make money online, and convince people that this is what they are doing. But it is not the same thing at all.
Affiliate marketing is the process of creating your own website and writing content through blog posts that detail and promote products and services. In those posts, you include a link that takes the reader to a site where they can purchase the product. The affiliate marketer makes a commission if the referral buys something.
But that is not what is happening with the WAH Program:

No company is going to pay you money to just stick a link on some website that just got created. It doesn't work that way, the only time a company pays you money is when a referral of yours buys something. But the WAH Program would have you believe that it just takes 1 to 2 minutes to post a link somewhere and then you get paid money!
A company is only going to pay you when they make a sale from one of your referrals. So where is the traffic coming from that is going to click on your links and buy products? Affiliate marketers spend a great deal of time building up their websites so that the search engines will rank them high and get traffic to their sites. So just putting a link on a website is not valuable to a company, and you aren't going to make thousands of dollars doing it.
==>==>  Get my Proven 5 Step Plan To Make Money With Affiliate Marketing  <==<==
The Direct Online Income Kit
The ad for WAH highlighted a work at home mom named Melissa Johnson who says she works 15-18 hours per week and brings home $12,500 to $13,500 per month. She says it's all due to buying the Direct Online Income Kit "for a few dollars".
Direct Online Income has been shown to be a scam, and all the stories and testimonials have been proven to be fabrications just to get people to join. So it stands to reason that this unlikely story of Melissa Johnson is just as false as the rest. Take a look at each of these so-called "real stories":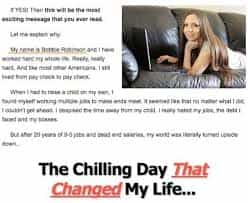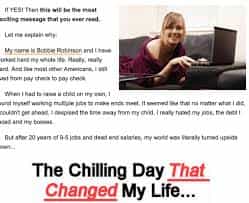 You can find many sites on the internet telling the same story, but just changing up the picture or information a bit. The comments at the bottom of the website are manufactured as well, and they admit this in the fine print:
"Consistent with the advertorial concept, the comments posted in the comment section are also representative of typical comments and experiences which have been compiled into a comment format to illustratea dialogue, however, the comments are not actual posts to this web page and have been compiled or generated for illustrative purposes only."
So if the only reason to buy the WAH Program is to make money, but they have to advertise with cookie cutter false stories because people aren't making money, you will be throwing your money away if you purchase this system.
FTC Shuts Down Work At Home Scam
The WAH Program is just another version of Work At Home Edu. Here is what the Federal Trade Commission had to say about Work At Home Edu when they shut them down:
Work At Home EDU made false claims that people could earn "hundreds of dollars, per hour from home, without any special skills or experience" by paying for a $97 work-at-home program. Once people paid, they were told that for $194.95 more, they could buy the advanced program and earn a whopping six figures a month. Unfortunately, none of it was true.
You can read more about it at www.consumer.ftc.gov/blog. The problem, though, is that anyone can just start up the program again by calling it a different name on a different website. That's why so many of these scams are still showing up on the internet.
High Pressure and Unethical Marketing
Another key component to get you to join the WAH Program is high pressure selling tactics like the following:

Legitimate money making programs do not need to use high pressure selling tactics like the ones above to get people to buy their product. In fact, they are more than happy to have you experience what they offer without even putting down a credit card. They know that you will see value in their program and people will buy it.
The WAH Program also markets itself unethically, in my opinion. On the "news article" that I found, it had everything you'd expect to see from a genuine news page. However, no matter where you click–Finance, Market News, Stock Quotes–it takes you to the Computer Group page marketing the WAH Program.

Not only was it a false news article, but any references to the story being seen on major media channels was false as well. Any news video was about working at home in general, none of them were promoting this story or the WAH Program. No legitimate program needs to engage in this type of marketing to sell their product.
Outrageous Claims
But what about the claims of the thousands upon thousands of dollars that you can make each month if you buy this program? Quite simply, they're not true. But it's hard to accept the fact that these sites can exist on the web and be telling false testimonials just to get you to spend your hard-earned dollars.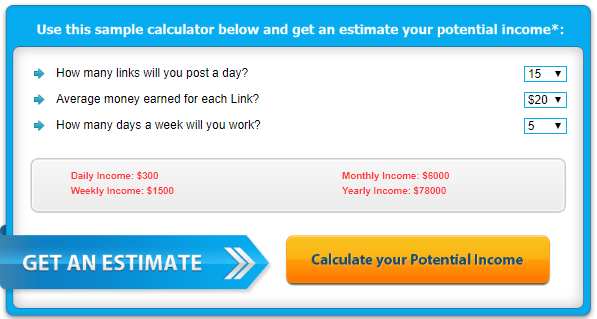 If you research the pictures of many of these people who claim to be making a fortune, you can find many of them across multiple sites because they're either a stock photo or have been paid for their picture or video promotion.
The stories are simply not true, no matter how much we'd love to believe them. This is coming from someone who has spent thousands of dollars on worthless programs because of how much I wanted to believe the hype to be able to work from home and be with my family more.
==>==>  See the legitimate program where I learned to make money online  <==<==
How Long Does It Really Take To Start Making Money Online?
One of the main features of a make money online program that draws everyone to try it is the idea that you can make easy money fast.
Many of these programs use the concept of affiliate marketing since most beginners don't really know the truth about how long it takes to start an affiliate marketing program and be successful.
Here's one of our videos that shows you a realistic guideline for most beginners trying to make money online:
One good clue to know if any program is legitimate is whether they tell you that you will make money very fast.  It simply doesn't happen unless someone is spending a huge amount of money on ads.
So look closely at the income claims and timeline–even if the claims are true, you'll never know how much it cost in order to get them!
==>==>  Tired of seeing nothing but scams?  See my #1 rated program here  <==<==
WAH Program Is Not A Legitimate Moneymaking Opportunity
Build Your Early Retirement gives a rating for the WAH Program a 1 out of 5. Simply put, the WAH Program is not something you will make money with, and could end up costing you thousands.
Once you've seen what a legitimate money-making program offers, you will definitely be able to spot a scam a mile away!
Check out this quick video to give you an introduction to my #1 recommendation:
If you really want to start an online business and learn how to make money at home online, I recommend the training program that I joined, which is my #1 recommendation.
There's no outrageous claims, no constant upselling, and you don't even need to put down a credit card to join and see all the features of their platform.
This program does not use shortcuts or tell you that you can work 15 minutes a day and make money online.  But what it will do is teach you how to start an online business that can produce long-term, consistent income with hard work and commitment.
You can read my full review and check it out to see if it has what you are looking for.  Ready to see how easy it is to create your first website?  Check it out below!
Do you have any experience with the WAH Program or Work At Home Edu? Are you looking for a way to work from home and earn money online? If so, I'd love for you to share your experiences or ask any questions in the comments below!