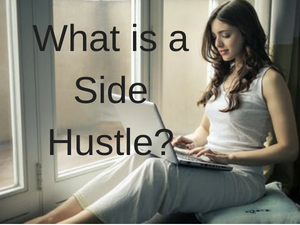 The term "side hustle" has been getting very popular lately, but there are a lot of people who haven't heard of it or know what it's all about. So what is a side hustle and how can it work for you?
Let's check it out and see if it can help build your early retirement!
Definition Of A Side Hustle
There are many definitions of a side hustle, but here's how I define it: Something you do to make extra money on the side that is independent of your regular job and dependent upon how much you hustle. Working extra hours at work or getting a part-time job somewhere is not a side hustle.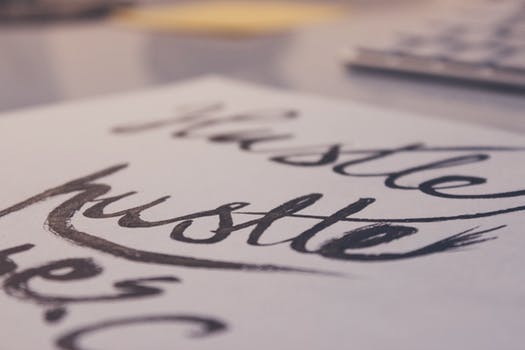 Side hustles are opportunities created by you that you have control over as far as when and how you work them. Here's an example of the difference:
Say that you love to write and love reading books. So to earn some extra cash you get a part-time job at a book store. This is not a side hustle because the book store is in charge of how many hours you work, when you have to be there, how much money you make, and they can discontinue your job at any time if they don't need you anymore. No matter how much effort you are willing want to put into it, you are limited to whatever opportunity that the book store is willing to give you.
But if you take your love of books and writing and create eBooks that you start selling online, that is a side hustle! You are in control of how many eBooks you write, what platform you sell them on, what topics you write about, what you sell them for, and what they look like. In other words, how much you hustle is the determining factor in whether or not you make money and how much.
Benefits Of A Side Hustle vs A Part Time Job
Now you might be thinking, "But with a part-time job, you will be getting paid regularly and know how much you're going to make, so isn't that better?" If that income and security is something you need now, then yes, getting a part-time job may be the best choice for you.
But there are benefits to a side hustle that you should consider if you are looking for more than just immediate income:
You can work as little or as much as you want to, which makes fitting it into a schedule with your regular job much easier. I worked as a rural postal carrier sub when I started my online business as a side hustle. I was only guaranteed 1 day a week on my job and was on call 5 other days. It worked well with my family obligations, but was almost impossible trying to find a part-time job that could arrange hours around this type of schedule. So to make more income, I worked my online business whenever I wasn't being called in to the post office.
Your income is only limited to the time and effort you are willing to put in. In my example of selling eBooks, the more books you write, the quality of them, and the more experienced you get at selling them are all ways you are in total control of how much money you can make.
You can fit your side hustle into your family schedule much easier than with getting a part-time job. Don't want to miss any soccer games, need to schedule appointments, or want to drive to the beach for the day with the kids? Instead of trying to fit all of your family activities around a part-time job, many side hustles can be worked around your family life!
You can choose to do something that you are passionate about. Most of the time, part-time jobs that revolve around things you are passionate about or enjoy a great deal are few and far between. So you settle for whatever fits your schedule and pay the best, no matter how much you like the work. But you can choose a side hustle that fits with what you really enjoy doing and create opportunities in areas you are passionate about.
Typically, a side hustle usually doesn't have a lot of upfront costs to start. You can start small and build up from there.  Many of them are services that you can perform, which can require very little capital many times.
Side hustles also have some cons to go along with the pros, so here are a few that you'll want to think about:
Some side hustles take a little while to get going before making any substantial amount of money. A friend of mine worked part-time when her children were young, but she wanted to make more money. She had some bookkeeping experience, but would've had to pay expensive daycare costs if she got a regular bookkeeping job. So she started finding opportunities to do bookkeeping from home for some small businesses in her area. She started with one company, but it took her about 2 years before building this side hustle up enough to bring in substantial income. However, once it took off, she was making a full time income from home working about 20 hours per week–so her patience and hard work paid off!
You'll need to sacrifice some, if not a lot, of your free time. Starting a side hustle will take time and commitment, sometimes more than what you thought. But the reward of financial stability and independence is well worth it when you achieve success!
Where Do I Find Opportunities?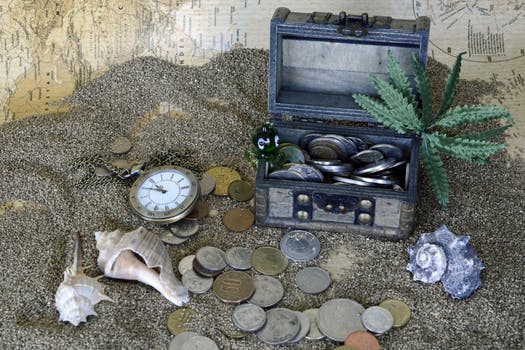 So where do you find ideas and opportunities to start a side hustle? First you want to turn to the things you love to do or are passionate about. For example, do you love to find hidden treasures at flea markets and garage sales? You could clean them up or repurpose them and sell them on EBay!
For more great ideas, there's a couple of my posts that might be helpful:
20 Money Making Crafts You Can Do!
19 Ideas For A Home Based Business
The Side Hustle That Works For Me
I knew that the side hustle I needed would have to be a home based business using my computer. I wanted something that would focus on things I love and that I could do even after retirement. So I chose blogging and affiliate marketing and am enjoying every minute of it. It didn't make money right away, but the effort was worth it!
How about you? Are you thinking of starting a side hustle? Let us know your thoughts and ideas in the comments below!