If you are like me, it would benefit your family to work from home.  Maybe you want to create an income to replace your salary, maybe you're a stay at home mom who needs to bring in money to pay bills, or maybe you are looking for a 2nd source of income to help you retire early.
Whatever your motivation is, here are 19 ideas for a home based business.  One of them may be just right for you!
Freelance Writing
Freelance writing has several areas in which you can work:
Content Writer–Websites need a lot of content, and the business owner may not have time to do all of it so they pay writers to produce articles. Experience with SEO, search engine optimization, is a big plus for a content writer.
Copywriter–If you have experience putting together press releases, newsletters, ads, or other promotional materials, you could be just what many companies are looking for. This is especially true for smaller companies that do not have the budget for an in house copywriter.
Proofreader/Editing–Anyone who can proofread and edit material can make a very decent income. If you have an education background in English, that is a plus.
When applying for a writing gig, they will want a sample of your writing. This is harder if you do not have experience and are just getting started. The best thing to do in this case is to write about something that interests you to highlight your writing skills. When you submit this to a prospective client, offer to write on a subject of their choosing if they need another example.
==>==>  My Freelance Paycheck has everything you need to get started  <==<==
Affiliate Marketing and Blogging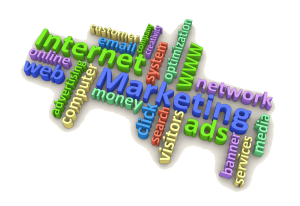 Affiliate marketing is a system where you get paid for referring sales to another business. You earn a commission on each sale that you refer. The items you'll need are a website and a domain name, but the costs are very low and creating a WordPress site takes less than 2 minutes!
You'll need to choose a topic for your blog, called a niche, and write articles and reviews about items related to your niche. Then you place links that lead back to the business's website. If the visitor you referred buys a product, then you earn a commission.
It takes time to start making money with Affiliate Marketing, but it can be one of the most profitable home based businesses you'll find. Here's what one successful marketer has to say about starting an online affiliate marketing business from home:
==>==>  See my #1 platform for learning Affiliate Marketing  <==<==J
Graphic Design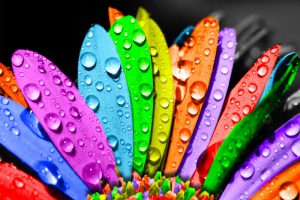 Can you visually inspire others and design corporate presentations, ads, promotional materials, brochures, etc.? Then graphic design may be right for you.
Most successful designers find a niche and become a specialist in it. You can use your creativity and ability to work with computer software to have a rewarding career you love!
Bookkeeping
A lot of small companies cannot afford to hire a full time bookkeeper. So if you enjoy it, then this is the home business for you! You'll need to be detail oriented and accurate with numbers to be successful in this field.
If you do not have all the skills you need, you can take courses at any community college or online classes. The cost of starting a home bookkeeping business is small, and you are paid an average of $20.00 to $45.00 an hour, so you will easily make your investment back.
Virtual Assistant
A virtual assistant offers the same things as a traditional assistant, only the work is done remotely from your home. This is great if you want to choose your own hours.
Being a virtual assistant is much more than typing and answering emails. You can be handling their blogs, booking travel arrangements, doing personal errands, preparing presentations, booking appointments, and many more tasks. If you have a specialized skill, then you will be able to charge more than if you could only do data entry.
Selling Products Online
One of your first decisions is whether you want a hosted (Shopify or SaleHoo, e.g.) or a self-hosted site (WordPress). Do you want a full website where you show only your products or also sell products from other businesses?
The biggest challenges with selling products online is choosing the products you want to sell and finding the right platform. There are many options available, but I highly recommend SaleHoo. Not only do they provide an online storefront, but also one of the best wholesale supplier directories available for finding legitimate suppliers.
Website Design/Consultant
Almost every company is utilizing the internet to market their business. But many smaller companies do not have the resources or knowledge to design the type of website that will optimize their sales. If you have the skills, website design can be a very lucrative home business.
Video Production
YouTube is now one of the most popular online search engines, and companies are taking notice. If you are talented in producing videos, you can be valuable to many organizations who want to expand their marketing with online videos.
Write and Sell eBooks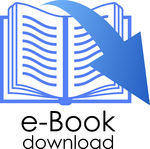 Sales of eBooks has exploded in recent years. Are you knowledgeable about a topic that you can write at least 20 pages or more about? Then you can write and sell an eBook!
There are many online platforms, with Amazon being the best known, for publishing your eBook for sale. E-Junkie, Blurb, Lulu, Nook Press, BookBaby, and many more.
If you already have a blog, you can easily create an eBook from your blog posts. Designrr is the program that I recommend, and you can use up to 3 blog posts to create your eBook.
Pet Sitting
Anyone who has a pet and works long hours or travels knows how valuable the services of a pet sitter are. If you are willing to have their pets in your home or go to the owner's house, you can make a very good income. My sister travels regularly with her job and counts on her well-paid pet sitter to keep her beloved Labrador happy and safe.
Sewing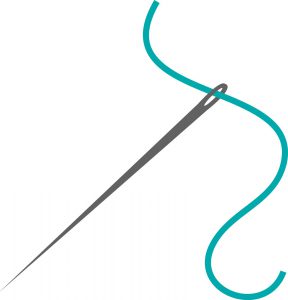 If you can sew well and do alterations, you could be in great demand. Quality clothes are expensive, and many people would rather repair an item than replace it–they just don't know how. My husband had to dig out his best (actually his only!) suit for a work function a few months ago, but it was too small. If it wasn't for a wonderful seamstress in our town, we'd have been putting out a lot of money for a new suit.
Soap Making
There is definitely a demand for handmade soap, especially for decorative soaps and those made with specialty ingredients. You can sell them locally or online through Etsy, Amazon Handmade, Shopify, or other online shops.
The most successful soap makers are those who have found a niche, such as organic soap, coconut oil soap, or soaps in decorative shapes. You'll want to be sure to include all of your expenses when determining your prices to be sure you can make a profit.
Call Center Representative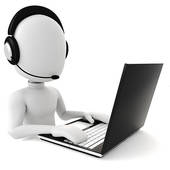 It is more economical for many companies to utilize call center representatives who work from home, especially those who offer customer service 24/7.
You'll need to have a computer, a high speed landline internet connection, headphones, and a quiet place to work. This is a great job for those who need to work flexible hours.
App Designer
Do you have a great idea for an app? If you do, you can design and develop it to sell on Amazon AppStore, Google Play, or other platforms. A popular app that gives users a great experience can produce passive income for a long time.
At Home Daycare
If you love taking care of children and have adequate space in your home, you should consider an at home daycare. Finding quality, affordable daycare is a challenge for many working parents, and your services will be in demand.
This is an especially good opportunity for parents who are already staying home with their own children.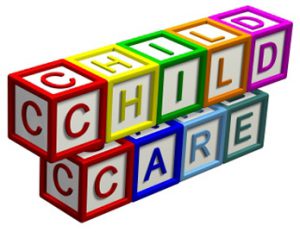 You will need to check the licensing requirements in your area before starting your business.
Overnight/After Hours Daycare
With many parents working 2nd and 3rd shift jobs, it can be extremely difficult to find child care after hours or for overnight. So providing this service can be a very profitable niche if you have the ability to provide it. During the years that I was working a 12-hour swing shift job, I would've been lost without my after hours daycare.
Resume Writing
A well-written resume can be the difference between getting a great job interview or being turned down. So many people are willing to pay for someone to write a professional looking resume. If you are a talented resume writer, your services will be valuable to many job seekers.
Dog Grooming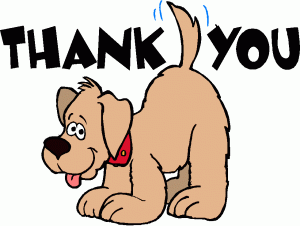 Do you know how to groom dogs? If you do and you have the space in your home to do it, dog grooming can be a very lucrative home business.
Pet owners are willing to spend a great deal of money on their four-legged family members, and good dog groomers are in high demand.
Online Surveys
There are many platforms that pay you to take online surveys. You'll need to do some research to find the ones that are legitimate, and none of them are going to pay big bucks each month. But if you have the time, you can make a modest income each month with online surveys.
==>==>  See my #1 recommendation for a home based business  <==<==
Anyone Can Start a Home Based Business
No matter what your interests are or your skill level is, you can find ideas for a home based business. What other ideas do you have? I'd love to hear them in the comments below!