Can a "crazy loophole" enable you to earn millions of dollars online? Well that's the claim made by a program called Daily Profits!
The creator says that his program can put $2,400 in your pocket today and every day. If it's true, that means it is literally a life changing system!
So I bought this program to see if it's as good as all the hype or just another get-rich-quick scheme.
Before buying this program you definitely need to read my Daily Profits review–check it out now!
What Is Daily Profits?
Daily Profits is a system designed by a man named Gary Jenkins to make money online. You can access it at https://dailyprofits.cc, and the cost is $7.
According to the sales video, Jenkins has found a way to exploit a loophole and "crush one of the biggest websites online." Daily Profits is supposed to be a complete all in one solution that he says has made him up to $3 million a year working just a couple hours a day!
Right away red flags are coming up all over. The sales video is full of marketing tactics that are used by scam type programs–a lot of hype and a lot of big numbers thrown around without any real substance.
I've been making money online for a while and know there isn't any system that's going to having you earning profits within 24 hours. It just doesn't work that way–any online business takes time and effort.
You keep getting told that he's going to reveal how he comfortably earns between $35,000 and $45,000 each week. But by the time you get to the end of the video, you have absolutely no idea about what it is you're being asked to buy!
You're also shown testimonials from people who swear that they've used the system to make thousands of dollars each month. But these testimonials are really just paid spokespeople from sites like Fiverr.
Here's one example, the image on the left is from the Daily Profits video, and the image on the right is from a program called Cash Formula:
Here's another example, the image on the left is from Daily Profits, and the image on the right is his ad on Fiverr:
There's absolutely no reason to use fake testimonials if you have people using your program successfully and making real money. If there's no one who can give a legitimate income claim, there's no reason to believe that anyone is making money with this system.
I always want to purchase a program so that I know what is offered and can give as thorough a review as possible. So I purchased Daily Profits for $7, and I'll detail what I found next!
What Does Daily Profits Offer?
Once I was able to get access to the features of Daily Profits, this is the first thing you see:
Now you know that the Daily Profits system is based upon selling products with an online store, and the big website where he found a crazy loophole is Shopify!
You're told that they've arranged a free bonus 14-day trial as a bonus store for you as part of your membership. However, Shopify offers the free trial to anyone who signs up for the first time, so you didn't need to buy Daily Profits to get it.
I know that Gary Jenkins will get a monthly affiliate commission for anyone who signs up from their link, which can be very lucrative. There's nothing wrong with that as long as the Daily Profits program is legitimate and enables buyers to create a profitable online store that actually makes significant money.
None of the monthly costs for Shopify were disclosed in the sales video, and they can be pricey–especially when you add on the costs of transaction and credit card fees:
Next, you scroll down to a button that takes you to the members area. The first thing you find is a welcome video that again tells you to sign up for Shopify and pick a plan that matches the goals you have. The pricier the plan–the more commission is made from you.
The problem with this is that no beginner is going to know anything about what they need. The basic plan is the cheapest, but is it going to give them everything they need? They won't have a clue!



I scrolled farther down the page and finally found the link to download the Daily Profit program and the system menu:
However, instead of getting a system that would teach me to successfully operate an online store, the "Download Daily Profits" link simply took me to the Shopify sign up page!
Next, I went to the program menu, but it was even worse there. Every single item on the menu simply took me back to the top of the page to the welcome video and link to sign up to Shopify. There was no actual program at all!
There was no "crazy loophole", no guides to show you how to set up and run an online store, no information about how to find products to sell or how to price them or ship them–there was nothing!
Daily Profits is nothing but a sales funnel leading to Shopify commissions. No beginner will find any information other than what Shopify offers, which you can find free online.
Up next, check out the upsells that came with this program!
The Upsells
Before I got access to the basic Daily Profits system that I purchased, you go through a set of videos for upsells, and I'll detail them for you here:
~ Daily Profits Elite, selling for $297–The sales video for this upgrade starts out in a way that you never want to see:
The rest of the video is a lot more marketing hype about how you can now make $150,000 extra every month with Daily Profits Elite. It's supposed to be packed with killer strategies, and it's how Jenkins makes 80% of his money with the program.
Now keep in mind that this upsell comes before you get access to the basic program. So you're not aware yet of what Daily Profits offers or anything about the system, and this upsell tells you nothing as well.
Another big red flag popped up when I saw this:
So after guaranteeing me that I can make $2,400 a day with the system I bought, now I need to spend $297 or I'm almost sure to fail? This is a common marketing tactic associated with scam type programs. I passed on this upsell.
~ Daily Profits Elite for $200 discount–No matter how many "ninja secrets" or tips and tricks they try to sell you on, I didn't see any value in this upgrade. So even with a discount to $97, I passed on this as well.
~ Nitro Profits Method, selling for $197–They pull out all the stops in the sales video for this upgrade when it comes to income claims:
You finally find a clue about the program when they tell you that you can earn this money by selling products online that you don't own and make other people do all the work! Now I immediately know that they're talking about a method called Dropshipping
With dropshipping you don't keep any inventory or do any shipping to customers. You have a website that sells products, and when someone buys something, your dropshipping wholesale supplier ships it to them. Your profit is the difference between what you charge your customer and what your supplier charges you.
This is not a new concept, and it's definitely not some "loophole" that Gary Jenkins has found and is making millions from! If you want to know more about dropshipping, you can read my blog post What Is Dropshipping And Is It Right For You?
So don't let the claim of making almost $300,000 a month with somebody else doing all the work put dollar signs in your eyes–you don't need to pay $197 for this information! So I passed on this upsell as well.
EXCEPT, when I scrolled to the bottom of the screen to click on the No, Thanks button, all of a sudden a screen came up that said thank you for your purchase–I had been charged $197!

I found out the hard way that Daily Profits uses a practice called 1-click upsells. This means that if you click on the button to get access, you don't go to a checkout screen where you can verify your purchase. You're just immediately charged!
It's a practice I think is unethical for the very reason that happened to me. As I scrolled to reject it, I didn't realize that I accidentally clicked on the button to purchase it.
The original program had a checkout confirmation page that showed you what you were purchasing and what the charge would be, then you intentionally make the purchase. I believe that taking out this step is unethical and hope that Clickbank disallows it soon.
I have to give a shout out to Clickbank here. Knowing that I'd get nowhere by contacting the Daily Profits support to get the charge reversed, I clicked on the Clickbank Live Chat. In less than a half an hour, my refund for the $197 upsell was processed and taken care of–their customer support is terrific!
==>==>  Get my FREE Proven 5 Step Plan For Making Money With Affiliate Marketing  <==<==
Red Flags And Concerns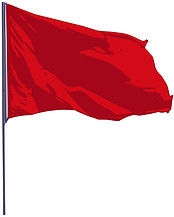 I found a number of red flags and concerns with the Daily Profits program, and I'll recap them for you here:
~ Outrageous Income Claims–$2,400 a day right away, another $150,000 a month, then almost another $300,000 a month! These earnings are ridiculous and not possible with this system. Legitimate programs don't tell you that you're going to get rich and make millions.
Earning money online takes hard work, time, and commitment, no matter what method you use. There're no shortcuts and nothing out there that is going to make you rich while you sit on your couch on the computer for a couple hours each day.
~ False Testimonials–The people in the videos who are claiming that they've made thousands with Daily Profits are paid spokespeople that you can find on sites like Fiverr. Legitimate programs have no problem finding successful people to give testimonials that promote their system.
~ Scammy Marketing–The type of marketing that creates a lot of false hype is a tactic used by scams and get-rich-quick schemes. As I went through each of the sales videos, that is what I saw in all of them.
Legitimate programs don't need hype! They show you what they offer and how it can benefit you, and then you know what it is you're buying.
~ No Actual Program!–The Daily Profits system has no actual system, it's just a sales funnel to get you to sign up for an account with Shopify. Once you do this, the creator will receive commissions from your monthly fees–that's why it only cost $7 to join!
I also have no doubt that in each of the upsells there are other subscriptions for you to join in order to try to make your online store a success. The affiliate commissions from each of these is how the Daily Profits creator makes money from you!
~ Information Available For Free–You don't need Daily Profits to create an online store with Shopify or to get a 14-day free trial. Plus, Shopify provides you with tons of information for free to help make you successful. If you want to start an online store, just go to their site and sign up!
~ 1-Click Upsells–I have not found any legitimate program that uses 1-click upsells to make money. I don't believe the practice should be allowed and will never recommend any program that uses them!
==>==>  Tired of seeing nothing but scams?  See my #1 rated program here  <==<==
Build Your Early Retirement Rating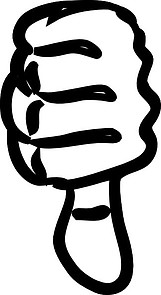 Here at Build Your Early Retirement, we give Daily Profits our lowest rating of 1 out of 5. I do not recommend it because no one needs this program to start selling products with Shopify. In my opinion, Daily Profits provides nothing of value that isn't already available for free right now.
Are you looking for a legitimate way to make money online? I recommend that you check out my #1 rated program that can provide proven results!
This is no scheme that promises you'll make money right away. If you are willing to put in the time, commitment, and effort to create an online business, you can earn an unlimited income.
How do I know it works? I have six websites hosted with them, and they taught me everything I needed to know to be successful earning money online!
Check it out below and see everything they have to offer–no credit card required!
==>==> See the legitimate program where I learned to make money online <==<==
Do you have any experience with Daily Profits or other programs to make money online? We'd love to have you share them with us below, along with any questions you may have!