We all know eCommerce is HUGE, and there are plenty of people making big bucks selling products online. Can you be one of them? Yes, with some knowledge and hard work, you can definitely be successful!
But what about online programs, like eCom Cash Crusher, that say you can start making thousands of dollars online with their system right away? Before you open your wallet, I recommend reading my review below to see what they really offer!
What Is eCom Cash Crusher?
eCom Cash Crusher is a program designed to make money in eCommerce by selling products in an online store through Shopify. The cost of the program is $37, and the creator is a man named David according to the sales video.
The income potential claimed by eCom Cash Crusher is high–$40,000 a month, $2000 a day–some pretty incredible numbers! According to several testimonials, you can start to make this kind of money in a very short time with very little effort.
Those of you who've read my reviews before will know that this is a big red flag for me. There are no shortcuts to making money online, and it takes hard work, time, and experience to build an online business to the point of making a great deal of money.
But what about the video testimonials where the people claim this program is real and they've made big money? A quick look at them tells me that they're paid spokespeople because I've seen some of them before claiming to have made huge money with other programs!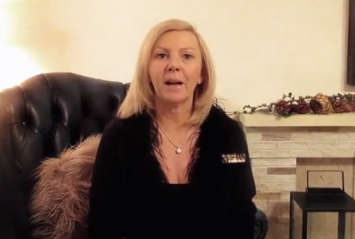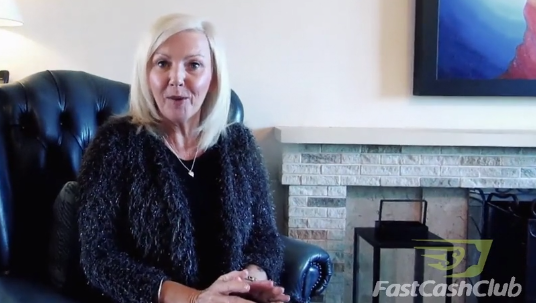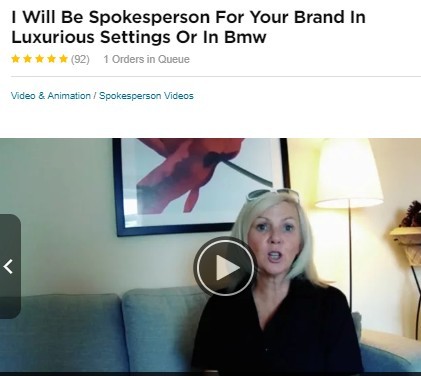 If you have a money-making program that actually makes money to the tune of $2000 every day, you don't need to hire paid spokespeople to promote it!
The big profit numbers that are shown in the video are also another red flag for me. For example, here's a screenshot that is supposed to be the profits that "regular Joes" are making with the program each month: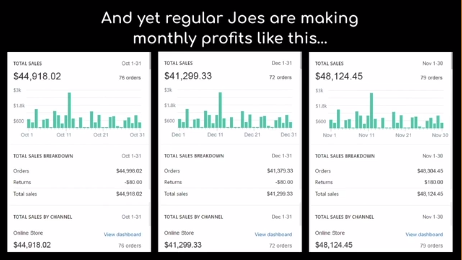 But even if the figures are real, they are gross sales totals–not profits! Gross sales are not the money that you take home, it's the revenue you collect from your customers. The cost of the products and all expenses still have to be subtracted before you see the actual profit made.
There is nothing showing what expenses and costs were incurred in the examples above. Many experienced eCommerce marketers took years before seeing these kinds of sales numbers, and their profits could easily only be 5%-10% of gross sales!
It's obvious that the creator of eCom Cash Crusher is using sales figures as profits because most beginners won't have the experience to know the difference. This type of marketing is deceptive, in my opinion, and legitimate programs don't need to do this.
The rest of the sales video didn't give any more information about how eCom Cash Crusher works or anything else tangible about what you're actually buying with this program. They continue with scammy type marketing tactics as in these screenshots:


Everything about the eCom Cash Crusher sales video was very familiar to me, and I had a hunch that when I purchased the program, I'd find a program that I'd seen before. So I paid the $37, and sure enough, I was right!
==>==>  Get my FREE Proven 5 Step Plan For Making Money With Affiliate Marketing  <==<==
What Does eCom Cash Crusher Offer?
Once I got access to eCom Cash Crusher, the program I purchased appeared to be a repackaged and renamed version of one that I've reviewed before, eCom Profit Sniper! I'd reviewed this program a few months ago and did not recommend it. You can read my full review of eCom Profit Sniper here.
When I entered the members area of eCom Cash Crusher, you are greeted with a screen that has 2 steps you are supposed to do first. Unfortunately, these 2 steps are both just affiliate links where you can sign up and make them more money.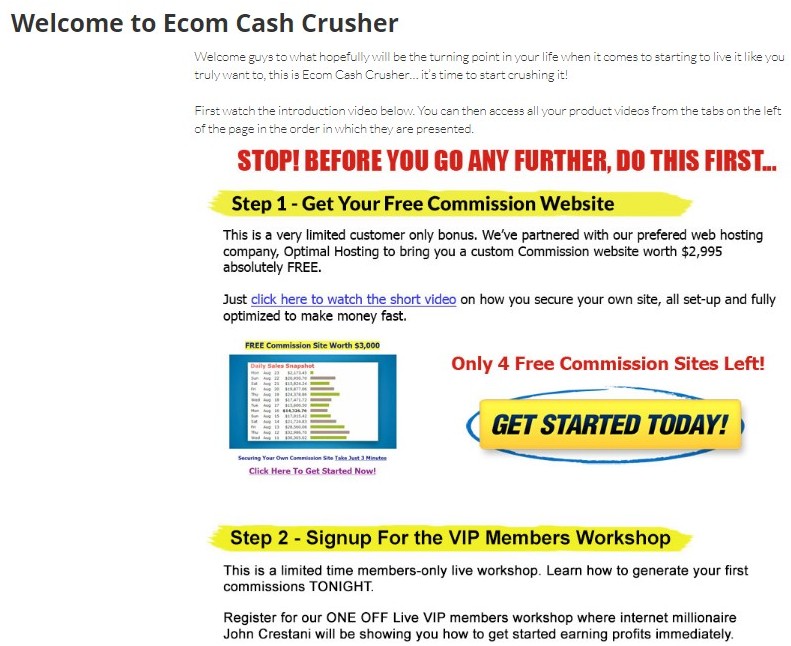 Step 1 encourages you to sign up for a free done-for-you website! However, the "free" website is given to you if you sign up for a domain and 2 years of web hosting, which will run you close to $200. The odds of this being a site that is good quality and convert well is very low.
Step 2 is to sign up for a VIP Members Workshop to learn how to generate commissions. Unfortunately, in this case the live workshop is a sales video to get you to purchase John Crestani's online marketing system. Why would you want another marketing system when the one you just purchased is supposed to make you $2000 a day?
So on to the program I purchased! Here is the system menu in the members area: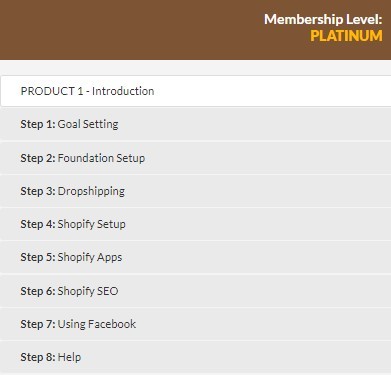 The materials that I received included a downloadable workbook and niche selection sheet along with a series of videos to set up your Shopify store to sell products. The information included in the system is basically the same that I found in the eCom Profit Sniper program. Here is a section from the menu of that program: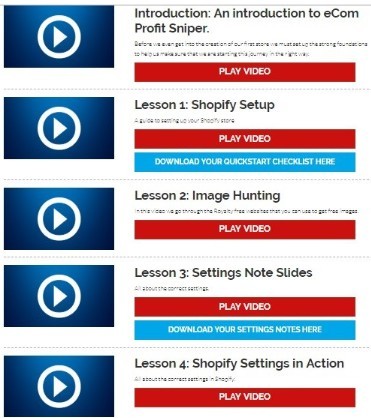 Here is a section from the eCom Cash Crusher menu: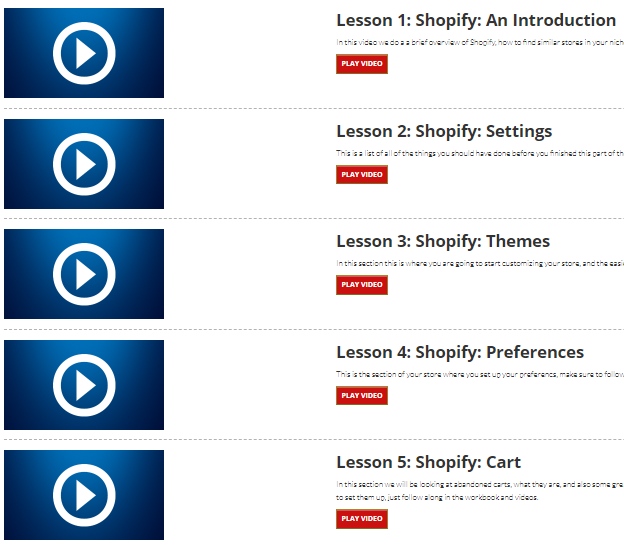 As I went through all the videos and materials, it was obvious to me that there was no more value in this revamped version than I found in the first one. Nearly all the information was available online for free or from Shopify itself.
None of the information is going to enable a beginner to create an online store and start making money right away, and definitely not the kind of money claimed by eCom Cash Crusher.
In one 6-minute video you are instructed to sign up for Shopify through their affiliate link, which of course will give them a commission from you every month. Then you are told to sign up to several other sites such as Mail Chimp, GoDaddy, AliExpress, AliPay, Gmail, Canva, Google Analytics, and Google Trends. Nowhere in the sales video did it talk about the cost of the sites you will need to run your eCommerce business.
For any beginner it will be overwhelming to understand what they are doing with each of these sites and how they connect to their online store. A short explanation of these sites in a 6-minute video is not enough for a beginner to know how to utilize them in their business.
The biggest problem that I see with this system is that you're told to sign up for this and sign up for that, set up your store, and then magically you're going to start selling products! It just doesn't work that way, and there is so much more to making an online store successful.
Newbies to eCommerce are not going to be able to take the information in eCom Cash Crusher and know what they're doing with this general workbook and videos. Worse, they'll spend the money trying to make this program work thinking that they'll get their money back as soon as the big bucks start rolling in.
The Upsells
Before I got access to the eCom Cash Crusher program that I purchased, there were the following upsells offered:
~ Premium eCom Package, selling for $197–Basically, this upsell is about using Facebook to promote your online store, and they lay it on pretty thick with exaggerated income claims to get you to buy it!


Considering that there is a wealth of information available online about promoting products with Facebook, I have no doubt that there was nothing in this upsell that would be worth $197. So I passed.
~ Premium eCom Package for $97, a $100 discount–This upsell is being sold as a way to literally make close to $100,000 extra every month, and they practically beg you to buy it by cutting the price down to $97–does this make sense? No, it only serves to show me that my initial impression of low value was correct.
~ eCom Cash Crusher Targeted Traffic Booster, selling for $196–This is the exact traffic package that was sold with eCom Profit Sniper and the marketing is the same. After being told over and over that eCom Cash Crusher and the premium upsell will make you over $1.5 million a year, you're now told this:

Seriously?! They're finally telling the truth about something–you can have years of frustration and waste thousands of dollars on trash traffic trying to use their program to make money online. But now you're supposed to trust that they have the answer for you if you buy something else!
This traffic upsell shows you how to buy traffic with ads. But they don't tell you that without knowing what you're doing, a beginner can spend thousands without getting enough sales to be successful. This is definitely a pass!
One thing I noticed when I got access to the members area was that my membership level was Platinum and all the upsell programs were in my system menu. It's likely that it's a bait to make me click on something in those sections, which will immediately charge my credit card with a 1-click upsell tactic.
Any kind of 1-click upsell is unethical, in my opinion, and I'd stay away from any program that uses it. Again, no legitimate program markets this way!
==>==>  Get my FREE Proven 5 Step Plan For Making Money With Affiliate Marketing  <==<==
Red Flags And Concerns
There are many red flags and concerns with eCom Cash Crusher, and I'll recap them for you here:
~ Outrageous Income Claims–No one is going to start making the kind of money that is being claimed by this program. Shopify is a quality website that can host your online store, but there's no secret sauce that will magically make thousands of dollars! It takes hard work, commitment, and time to become successful.
~ Revamped Version of a Prior Program–eCom Cash Crusher is just a repackaged version of eCom Profit Sniper, which is a system I reviewed and gave a thumbs down to a few months ago.
~ Scammy Marketing Tactics–Legitimate programs show the value of their program and allow you to see the features that you're being offered. But eCom Cash Crusher is being marketed to naive beginners who don't understand how unrealistic all the claims are.
~ Costs Not Disclosed–The costs of starting an eCommerce store are not disclosed in the sales video. The cost of Shopify itself is a major expense that many people will not be prepared for. Here is a breakdown of their monthly hosting fees plus transaction and credit card costs:
Then there's the cost of driving traffic to your site. Free traffic methods can take months to start getting a significant number of visitors to your store. Paid traffic sources can cost hundreds, if not thousands, of dollars to start getting significant sales!
~ Low Quality Program Materials–When you're paying for a program that says it can make you $2000 a day, you don't expect it to contain general information that is available online for free.
~ Affiliate Promotions–The program is stuffed with affiliate links that will make the owners of eCom Cash Crusher money when you sign up for them. As a newbie struggles to make money with their online store, their Shopify hosting fee will be earning money from them every month. There's also absolutely no reason to sign up for John Crestani's promotional video or for a "free" low-quality, done-for-you website other than to line the pockets of the program owners.
Build Your Early Retirement Rating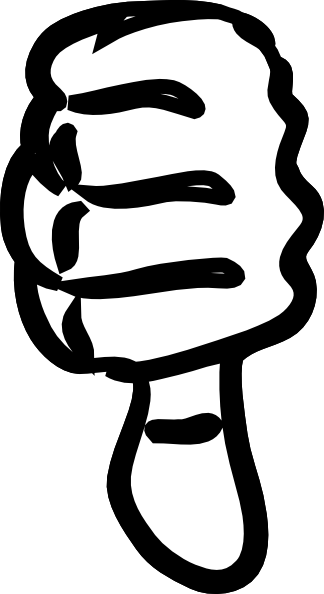 Here at Build Your Early Retirement, we give eCom Cash Crusher our lowest rating of 1 out of 5. Not only is it unlikely that you'll make money with this program, but it's very likely you could lose substantial money!
Although, we gave eCom Profit Sniper a rating of 2 due to having general information for a newbie, we can't see any value in that now. There's just way too much free information online for anyone to have to pay for what these programs provide.
Anyone looking to make money online needs to have a legitimate program that provides real value with features like world-class website hosting, step-by-step instructions and training, and successful entrepreneurs to learn from. You will find all of that, plus more, with my #1 rated program.
There's no outrageous income claims, no get-rich-quick promises, and no scammy marketing techniques. In fact, not only can you try all of their features out before you purchase anything, you can create 1 website free of charge–no credit card required!
For more details, you can read my full review and see everything they have to offer. I can fully vouch for the quality of this program as it's where I have 6 websites hosted and where I learned how to make money online.
Do you have any experience with eCom Cash Crusher or any other make money online program? If so, I'd love to hear about it or any questions you may have in the comment section below!