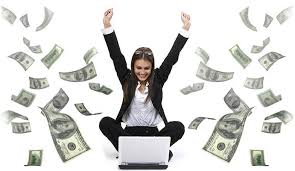 When Jeff Bezos first started Amazon in 1995, they just sold books.  But the visionary knew that he wanted the company to be "an everything store".
Well, fast forward 23 years and his vision came true!  But I think one of the most extraordinary things is the number of opportunities there are for anybody to learn how to make money with Amazon.
Can you do it?  Yes!  Whether you want to make it your full time job or make a little extra income, I'll give you an overview of some of the ways how!
Selling Products on Amazon
Do you have a product you can sell?  If so, this may be a great option for you!  Don't have a product to sell?  Don't worry, there are thousands of sellers out there who buy products from wholesale suppliers, then turn around and resell them for a profit on Amazon.
There are plenty of online resources for finding wholesale products, but one of my favorites is SaleHoo.com.  It is a paid service, but they know how to fulfill the needs of Amazon sellers.  Within an industry that is prone to scams, the nominal yearly fee of $67 is worth it to me for quality suppliers.
What products should you sell?  Amazon has made it as easy as possible to choose items that are popular and should be very profitable.  They publish 5 listings that are accessible to all sellers and updated every hour:
Best Sellers–the most popular products based on sales
New Releases–best selling new and future releases
Movers and Shakers–biggest gainers in sales rank over the last 24 hours
Most Wished For–products most often added to wishlists and registries
Gift Ideas–most popular products ordered as gifts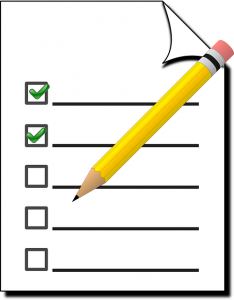 If you decide to sell your products on Amazon, you will create an account and choose to register as either an individual seller or a professional seller,  If you plan on selling less than 40 products, you'll sign up as an Individual.  For each item you sell, you'll pay $.99 plus any referral fees and variable closing fees.
If you plan on selling 40 or more items, you will want to sign up as a Professional.  There is a monthly subscription fee of $39.99 along with the referral and variable closing fees, but there is no item fee.
After you register to become a seller, you'll list your products on Amazon.  You'll want to have complete descriptions and clear images to give your customers the best experience when viewing your listings.
You have the option of keeping the inventory and shipping it yourself or having Amazon store your items with shipping fulfilled from their warehouse once you've made a sale.  They've done everything they can to make the process as efficient and profitable as possible!
Become an Amazon Associate–Affiliate Marketing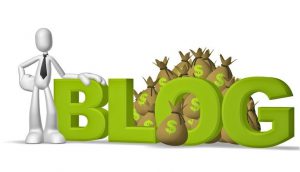 What if selling products doesn't appeal to you?  My favorite way to make money with Amazon is to become an Amazon Associate and refer customers to them through affiliate marketing!
You create a website that targets a specific niche such as electronics, pet supplies, video games–there are literally hundreds!  Then you write articles that review products and insert links that take them to Amazon.  If the customer makes a purchase, you will get a commission that averages 7%-15%.
If creating a website and writing articles sounds intimidating, I recommend looking at Wealthy Affiliate.  It's a community based platform where you can create 2 websites and have access to 2 training classrooms, their beginning training course, Phase 1 of the Affiliate Bootcamp, video walkthroughs, website backup, keyword research, 1 on 1 coaching, and live help, all with their FREE membership!  The 1 on 1 coaching and live help are accessible for 7 days, but you can continue to add content to your website and build your business indefinitely!
They do have a premium program that has everything you need to build your online business for just $49 per month.  You'll have the support of the largest online affiliate marketing community in the world, thousands of training modules, weekly live training, and the ability to set up to 50 secure websites.  If you have the ability to communicate with people about things that interest you, you have the ability to make money with affiliate marketing!
Selling Apps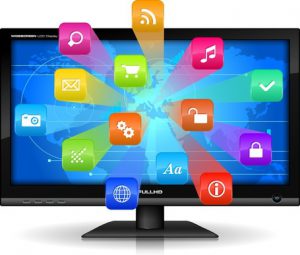 Do you have a great idea for an app?  Amazon Developer Console was created specifically for those who want to create and sell an app.  Amazon Developer Services include:
Amazon Alexa–builds natural voice experiences that interact with technology
Amazon Appstore–develops Android games and apps
Amazon Web Services–creates cloud computing services
Desktop Apps & Games–develops apps and games for Windows and Mac
Amazon Dash Services–builds reordering experiences into your devices
Open your mind to the inventor in you and find out what you can create!
Independent Publishing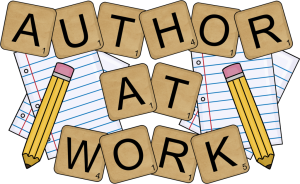 Have you ever thought about writing a book?  Maybe an eBook created from your blog posts?  Maybe a how-to book about something you can educate people about?  Kindle Direct Publishing let you self-publish eBooks and paperbacks for FREE!  You can make changes to your books at any time and you keep the rights to the books and set your own prices.
If audiobooks are your specialty, Amazon can give you access to the Audiobook Creation Exchange.  This is a network of experts who can assist you in producing your own audiobook.
If you want to sell a printed book, you can access CreateSpace.  With this platform you can publish your book and distribute it through Amazon.com for free!
Amazon Really IS the Everything Store!
No matter what your interest or expertise is, there is an amazing number of ways you can learn how to make money with Amazon.  There's no get-rich-quick scheme, you'll need to put in the effort and hard work.  But with the tools that Amazon provides and platforms such as SaleHoo and Wealthy Affiliate, ANYONE can make their online business a success. If you have any suggestions for comments, please leave them below–I'd love to hear from you!