So you want to start blogging and earning money from home–that's great and I know you can do it! But you need to know how to monetize a website in order to successfully profit from all your hard work.
Here are 5 of the most common ways to start making money with your blog:
Affiliate Programs
One of the most common ways that people monetize their blogs is by being a part of affiliate programs. The basic way that an affiliate program works is by companies paying commissions to bloggers who send customers to their site.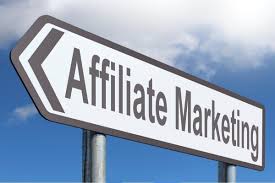 The blogger will put links or advertisements on their website, and then their visitors can click the link and be put through to the retailer. If the visitor purchases an item from the retailer, the blogger will receive a payment, which is usually a percentage of the sale or a one time sum.
If the visitor signs up for a paid subscription, the blogger can also receive recurring commissions every month–those are some of the best!
Two more great features of affiliate programs are:
~   You will earn a commission from any purchase the customer makes on the retailer's website, not just the product or service you may have been promoting.
~   Companies will enable a cookie to keep track of customers who are referred by your site. So even if they leave the retailer's site and come back to buy at a different time, you will still receive credit for the purchase. The length of time will vary with each retailer, with some being 24 hours all the way to a couple months or more!
So how much money can you make with affiliate programs?  That will all depend upon how much traffic you get and what type of products you're promoting.
Many programs pay an average of 3%-10% for each sale.  But you can find programs that pay as much as 50%-75% or more.
Monetizing your site with affiliate links can be very lucrative.  In fact, there are many bloggers and affiliate marketers making $100,000+ a year–your income potential is limited only by you!
In terms of being paid, there are a couple different ways that companies do it. Some pay commissions out monthly, however, the most common way is to be paid every time your commissions hit a certain threshold.
For instance, several of my commissions are paid out whenever the total reaches $50 or $100. You can usually choose to be paid by check, direct deposit, or by PayPal.
There are hundreds of companies that pay affiliates to advertise for them, and they are out there for any niche you want to blog about. With advertising costs being extremely expensive, paying affiliates is a very economical way to bring in business for any retailer's website.
Google Adsense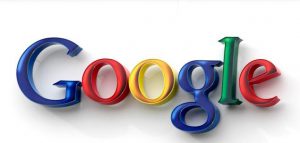 Another popular way that bloggers monetize their blogs is by using Google Adsense. Keep in mind, this is not something that will give you a great deal of money right away.
It's going to take some time to build up and get a stable income stream as your site matures and gains more visitors. With that being said, some people aren't sure what Google Adsense is or how it actually works.
In short, Google lets bloggers and website owners make money by placing Google ads on their websites. The ads are chosen by Google based upon the visitor's browsing history and the relevance to your website. Google gets the biggest percent and you get a very small portion. In terms of earning, there are 2 main ways:
Impressions–Impressions earns you money based on how many ads get viewed.
Clicks–clicks earn you money based on the number of clicks the links get.
In terms of earning, each click and impression earn a different amount. For example, each impression might only earn 2 cents one day while earning 5 cents another day.
The same is true for clicks, although they usually pay much more than impressions. They might be worth 26 cents a piece one day while another day they might earn $2 a piece.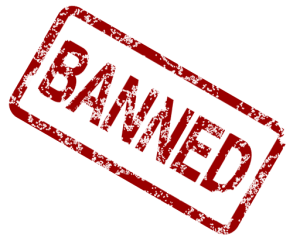 Another thing to take into consideration is that one link might earn you $2 per click while another one might only earn you 2 cents on the same day.
One thing to be aware of is that you should never click your own links because Google can tell if it's you or a visitor. They will ban you from using Adsense if you are clicking on your own links!
I first installed Google Adsense on my site when it was 2 months old and just starting to get traffic. I made $12.61 during the first month. That doesn't sound like much, but when you consider that you can create a monetized, SEO optimized WordPress blog for just $25 a month, having passive income pay for half of it is pretty great!
Selling Products
The third way that most people monetize their blogs is by selling products. The good thing about this is that you can sell anything that you want. However, you want to make sure that you're selling something that relates to your blog.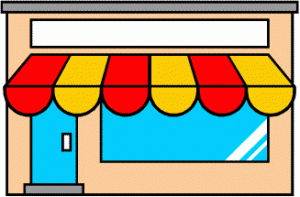 For example, if your blog is about your life as a parent, then consider selling items that you find useful for your children. Another great example would be if your blog is one about health, you could sell products that can help with weight loss or dietary supplements.
You also don't need to keep a physical inventory or your products or ship them to your customers if you use a method called dropshipping. When I sold products online, dropshipping was the only way to go because I didn't have the time or space to deal with inventory and shipping.
You will sacrifice a percentage of your profit if you utilize dropshipping.  However, you can open up your product line to everything that your suppliers offer, thereby increasing the number of customers your store will appeal to.  This can lead to more sales and can make up for having a smaller profit margin.
There are great resources available to find wholesale suppliers who offer products to sell on your site.  In addition to dropshippers, you can find suppliers that will manufacture products to be sold under your own brand.
If you didn't want to sell a physical product, you could try selling a subscription to exclusive content.  Are you an expert in your niche and can provide tips or content that people would be willing to pay money for?  You can have visitors opt in to a premium newsletter that you send out periodically and charge $2.99, $5.99, or more each month. Once you gain a following, don't underestimate how valuable your information is!
One thing to keep in mind is that you want to make sure you sell products that you believe in and can promote enthusiastically. The very best way to earn money by selling products is by believing in what you're selling.
It's much easier to convert a visitor to a customer when they can see and feel that a site is selling something they think is terrific, and your visitor will believe it's terrific too!
Creating/Selling eBooks
Another way that bloggers can make money with their blogs is by creating and selling eBooks. The best part about this is that you can write about pretty much anything you want as long as it relates to your niche.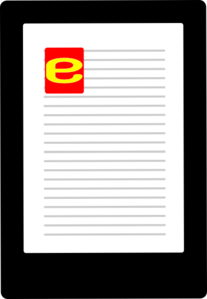 Your eBooks can be informational about something that interests your readers. They could be How-To eBooks that helps them accomplish something or shows them how to solve a problem. Let your creative side run wild!
Did you also know that you can create eBooks right from your own blog posts? Not only is it possible, but it's easy with a program called Designrr. You can convert up to 3 posts into an eBook, and with just a little editing to blend them, you can have an eBook to sell or giveaway in one day!
You can also make them as long or as short as you want and either offer it as a PDF on your site or publish it on another website. That is completely up to you. Offering it for sale on another site can drive traffic to your site where you can make money from any of the 3 ways above!
Most people think of Amazon when it comes to selling eBooks, but there are many online publishing sites available now, like Blurb and E-Junkie, just to name a couple. Some publishing sites will charge you a monthly fee for publishing any number of books and some will charge a fee for each book sold.
Another way to monetize your site with an eBook is to offer it free with a paid subscription to your site's newsletter. If you went with this route, then you could offer all of your eBooks or just a few of them. Or, you could offer smaller eBooks free as part of an email marketing campaign.
Not only would eBooks bring in more money to your blog, but you could also connect with your readers in a much more meaningful way. Any way that you increase your engagement with your readers is going to result in higher profits for your blog!
Guest Posts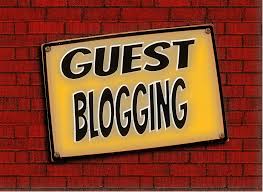 Do you have some authority in your niche?  Do you get traffic to your website?  If so, you could start accepting guest posts to be published on your site for a fee.
There are always other bloggers and affiliate marketers who are looking for authority sites where they can publish a post.  This will give them a backlink and exposure for their brand.
How much you can charge will depend upon your domain authority and how many visitors you get to your site. I know bloggers who get anywhere from $20 to $100 for a guest post on their site!
You can set the rules for the quality of the content, how long it must be, what subjects it can cover, and whether or not you have the right to edit it before publishing.  It's all up to you so that you can ensure the posts meet the standards you want for your blog.
Not only will you have created an income source, but you get quality content for your site to keep driving more and more traffic!
Don't Have A Blog?  See How Easy It Is To Start One!
When people ask me about starting a blog, most of them have a common misconception that they need a lot of technical knowledge.  But nothing could be further from the truth!
Technology has advanced to the point where you can create a website in under 3 minutes with no experience.  If you can operate your laptop computer, you have enough knowledge to run your own blog.  Check out how easy it is to create one here:
If you're looking to turn your blog into an online business and would like training and mentoring by professionals, you should definitely check out the #1 recommended program that I use.  It's where I host 6 websites and learned everything I know about making money online.
Their starter membership lets you create 2 websites and is free to join–you don't even need to put down a credit card!  You can read about all of their features in my full review, and get started creating your very own website right now:
 You CAN Make Money From Your Blog!
Maybe you enjoy writing a blog and sharing information with people about a shared interest and just want to cover your yearly expenses. Or maybe you want to turn your blog into an online business and quit your job to work from home.
Either way, you need to know how to monetize a website to achieve your goal.  I hope I've shown you ways that you can use to start earning money from your blog!
Do you have any questions or ideas and experiences with earning money from your blog? Feel free to leave them in the comments below, and happy blogging!