Starting any business requires that you have everything you need to make it a success. That is no different when starting your own website to earn money online.
There are must have online business tools you need to give yourself the best chance at creating your dream home based business!
I'm going to show you the ones I use to earn money at home online so you can check them out for yourself!
Powerful Website Platform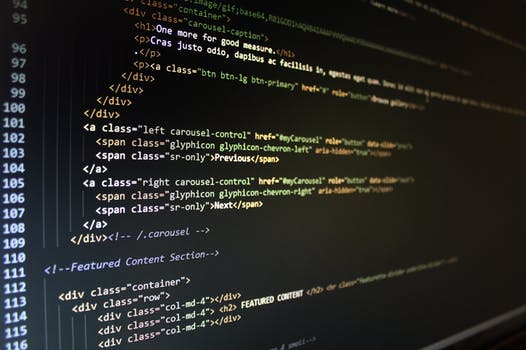 The best website platform for your money is, hands down, WordPress. Over one third of all websites on the internet are powered by WordPress, and for good reason.
You can set up a website in minutes, the interface is user friendly, and there are over 55,000 plugins you can choose from to enhance your visitor's experience and to secure your site.
No matter what niche you choose or what online business you decide to start, a WordPress website is the best foundation you can find.
To find the best hosting platform for your WordPress website, you can read Who Has The Best Website Hosting Services For Your Online Business?
Comprehensive Training Program
Let's face it, there is a lot of information online that you can research to teach you how to start a website, find the best business to start, how to write content, and monetize and drive traffic to your site.
In fact, there's so much information out there, and hundreds of sites trying to sell you on their system that it's hard to separate it all out!
So a must-have for me was a comprehensive training program that taught me how to take my passion and turn it into a bonafide business that could produce consistent, long-term income.
It needed to have:
~   Step by step lessons and webinars that were clear, up to date, and easy to follow.
~   No gimmicks! I had fallen for a get-rich-quick type of program in the past and learned from that expensive lesson. I wanted to learn–not copy somebody's system just to promote their product for them and make very little money.
~   A mentorship platform where I could ask questions and get current, real-world answers from those who were making legitimate money online.
~   A chance to see what the program had to offer and experience the quality of the training without being a paid member.
The program I found was Wealthy Affiliate. Not only did it check all my boxes for a training platform, but they also provide WordPress website hosting for up to 2 websites for free with with no credit card required!
You can check out more details in my Wealthy Affiliate review here.
Multi-Functional Keyword Tool
It doesn't matter whether you're affiliate marketing with a blog or selling products online, one of the best way to drive traffic to your site is with content marketing.
This is the process of creating articles that discuss topics related to your niche and posting them to a blog on your site.
As people browse the internet by inserting phrases, called keywords, into search engines like Google, Bing, and Yahoo, they'll be able to find your site through your blog posts.
You can't underestimate the value of this traffic. They're interested in your niche and are seeing your site as an authority–both of which leads to conversion and sales!
But how do you know what to write about and what people are searching for in your niche? Your next must-have is a Multi-Functional Keyword Tool!

A great keyword tool will analyze phrases according to factors such as:
How many searches are performed each month
How much traffic a site can expect to receive if appearing on the first page of search engine results
How many other sites are competing for that phrase
Suggestions for similar keywords, and more
My favorite keyword tool by far is Jaaxy. In addition to all the information you need about keyword research, it has other extremely useful features such as SiteRank, Keyword Lists, Search Analysis, Affiliate Program Research, and more.
You can check out more details in my review of Jaaxy here.
 Analytics and Search Console
Once you have your site up and running, you're going to need an Analytics program.
How many visitors are you getting each day?
How is your traffic trending?
What time of day are they visiting?
What pages are they visiting?
How long are your visiting staying on your site?
What devices are they using to access your site–desktop, mobile phone, or tablet?
Where are your visitors being referred from?
The answers to all of these questions, plus more, will help you determine which pages are attracting visitors and which ones are converting well or poorly, etc. The analytics program you want is Google Analytics, which is free and easily added to your website with a code.
You can get started with Google Analytics here.
In addition to analyzing your traffic, Google has their Search Console, which is another must have for your site. Search Console provides you with all the details about the indexing of your site and crawl statistics.
Each time Google crawls your website, it notifies you of any errors found and newly indexed posts and pages. Unresolved errors can result in decreased ranking in the search engines, so Google Search Console is a resource you don't want to be without!
You can check out Google Search Console here.
Social Media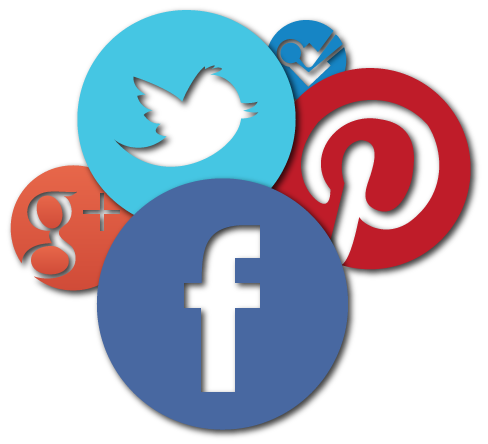 At one time I would've said that Social Media was an option for an online business, but it is now a must have tool. Using social media has become one of the most effective ways to drive traffic to your website, and remember–the more traffic, the more profits!
A great training program will teach you how to post your articles to your social media accounts and ways to interact with your target audience. You don't need to master every platform out there, even one or two will bring you good results.
The 2 platforms you will want to focus on for sure are Google+ (because it's Google!) and Facebook because it is the one with the potential to reach the most people at this point. When you get comfortable adding more, some of the most popular are:
Twitter
Instagram
Pinterest
RSS
LinkIn
YouTube
To add Social Media icons to your website, one of my favorite WordPress Plugins is Ultimate Social Media Plus. It was easy to use, even for a newbie like me, and the free version has everything you need!
==>==>  Get my FREE Proven 5 Step Plan To Make Money With Affiliate Marketing  <==<==
Image Creator
One of the best ways to get your website out there is with visuals.  Being able to produce my own images for social media and for featured pictures in my blog posts is critical to my success.
So I use Canva to produce all of my images, and the best part is, it's free!  They have templates for all of my social media posts and custom sizes for any others.
You can upload your own images, add text, background colors, and then download it to your computer.  If you want to create your own unique images, I highly recommend you check out Canva!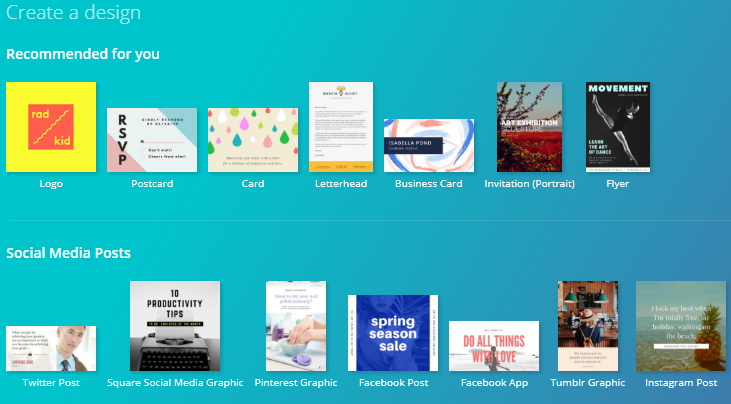 ==>==>  Is your dream job to work at home and make money online? You can do it here!  <==<==
Legitimate Wholesale Supplier
If your online business is going to include selling products, you will need an inventory.  If you will be needing  wholesale suppliers for your products, you'll need to be sure and find ones that are reputable and reliable.
Another must have then is a wholesale supplier directory!  My recommendation is SaleHoo, which offers a wholesale supplier directory with over 8,000 verified and legitimate global suppliers that you can order products from.
If you don't want to keep your own inventory and don't want to deal with shipping to your customers, dropshipping is a great choice.  SaleHoo also has many great dropshippers for you to choose from, and you can open your own storefront from their platform.
You can check out dropshipping and read my  SaleHoo review to see if they're right for you!
==>==>  See the legitimate program where I learned to make money online  <==<==
Your Business Can Be A Success With The Right Online Tools
No matter what job or project you set out to do, you need the right tools. The must have online business tools I've detailed above will help you stop struggling and start being successful with your home based business!
Not sure about an online business?  If you're interested in blogging, here is one of our videos that will show you How To Make Money Blogging About…..Anything!
What tools are must have for your business? Let us know in the comments below!