From the day that the internet was invented, people have wanted to know how to work at home and earn money online. Along with that have been people who've wanted to capitalize on those dreams!
So are there really legitimate, profitable ways to stay at home and make a living online? Yes–I'll show you 4 business models that any beginner can use to start a successful online business working from home!
What You Need In A Work-At-Home Job
Before you look at the various ways to earn money online, it's important to take a look at what you really need from this business. Everyone has different needs and responsibilities that may make one home business model a better fit than another.
Here are a few considerations you may want to think about:
~ How much money does it take to start? If you have a very small budget, you may not be able to afford to do paid advertising, buy expensive programs and equipment, or pay for a lot of monthly subscriptions. You'll need a very low cost option that doesn't rely on an outlay of cash to begin.
No online business can ever be completely free because you'll always need to have a laptop or mobile device and an internet connection. But most people have those already, it's not an added expense when you want to start using them to earn money.
~ How much experience do I need? One of the great things about starting an online business is that you don't need any experience to start! However, with that in mind, not every business model is equal in terms of how easy it will be to learn and how fast you can make money starting from scratch.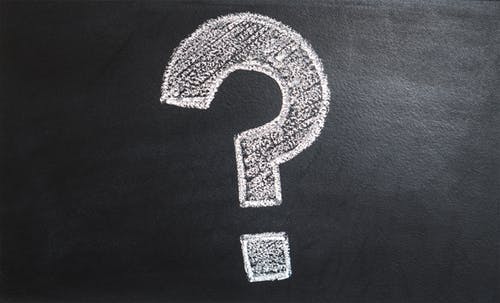 As you look at the different ways to make money online, you'll want to evaluate your skills and the attributes you can bring to the business from the start. This will help determine which model will meet your needs best.
~ How much money can I make? The great news is that the amount of money you can earn with your own online business is literally unlimited! Since you're the boss and you determine how much time and effort you're willing to put in, the income you can make is only limited by you in most cases.
~ How fast can I start making money? This is usually the biggest question that newbies ask, and the answer is probably the most complicated. There are many, many factors that go into how long it takes for someone to start making money.
The biggest thing to remember is that any business model will require time and hard work to become successful–no matter what a lot of scam programs will tell you! For a good timeline on what you should expect, you can read How Long Does It Take To Start Making Money With Affiliate Marketing?
If you're someone who needs an income right away, I'll be honest, you'll be better off getting a job. But the great thing about an online business is that you can work on it as a side hustle until it's producing the profits you need!
~ How much time will I need to spend on my business? Every business model will require you to spend time to make it successful. However, some require you to be actively monitoring it more than others, and some allow for greater flexibility with the time and effort you spend on it.
Now, keeping the above considerations in mind, here are my 4 favorite business models that you can use to start an online business and earn money!
==>==>  Get my FREE Proven 5 Step Plan For Making Money With Affiliate Marketing  <==<==
4 Home Businesses For Beginners
I recommend the following business models for anyone who's looking to earn money online:
Blogging ~
Thanks to technology, starting a blog is one of the easiest things you can do! Blogging involves creating a website about a topic (called a niche), and then regularly posting articles to it.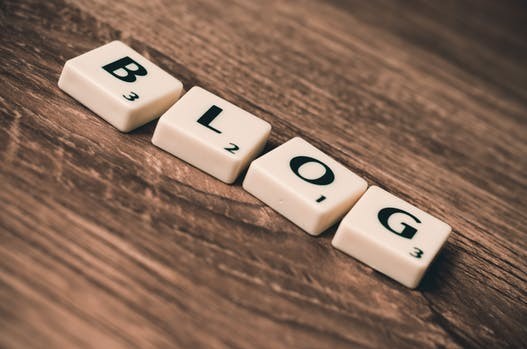 Choosing a niche that you're familiar with and passionate about is the best way to start your first blog. Then you write posts that inform, educate, and entertain others who are interested in your topic.
The most popular ways to monetize your blog are with ads, and with email marketing. For ads, you sign up with something like Google Adsense, and then earn money every time someone clicks on the ad. This will only make you a few cents a day for a while, but as you gain more traffic, your ad revenue will increase as well.
For email marketing, you collect email addresses by offering something (this is called a lead magnet) that the visitor will get for free. They put in their email address and then receive the free gift, usually something like a guide.
Once you start developing an email list, you can send them updates to get them to return to your site, like notifications of your latest posts, special announcements, etc.
Blogging is one of the easiest business models for those with no experience. It costs very little each month to maintain a website, and you can work on this business in your spare time or whenever your schedules allows. You can also scale out your business by creating more than one blog!
On the downside, you'll need considerable traffic to start making any kind of consistent, substantial income. So you can work for a long time before seeing any money.
Affiliate Marketing ~
The affiliate marketing business model involves promoting products on a website and referring visitors to a retailer where they can purchase them. If your referral buys something, the retailer pays you a commission.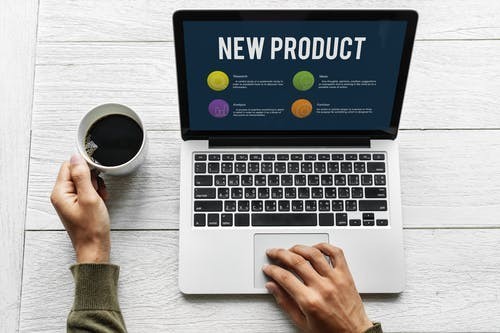 Commissions run anywhere from a few percent of the sale all the way up to 75% or more! Not only that, the commission is based upon anything your referral buys, not just on your recommended items.
With affiliate marketing you don't do any selling on your site, you're just promoting products. You do this by writing product reviews, product comparisons, and informational posts. These posts contain affiliate links that take your readers to the retailer.
Blogging and affiliate marketing overlap since many bloggers add affiliate links to their site as another income stream. Affiliate marketers use their site's blog as a way to get free traffic to their site, and many use ads for extra income.
As a business model, affiliate marketing is very low cost to start up, you don't need any experience, and you can work on your site whenever you have spare time. Affiliate marketers can earn considerable income with their site, and it's easy to scale your business with several sites–many are making $100,000 or more!
On the flip side, it can take many months to start earning money with free traffic methods. If you have a budget that allows you to utilize paid traffic, you can start earning sooner, but there is a learning curve to paid advertising that can be expensive.
Selling Products ~
Do you have products to sell online? There are many options available for you to open up your own online store! Some of the most popular are Shopify, Etsy, eBay, and SaleHoo, but you can also sell products from your own WordPress website with WooCommerce.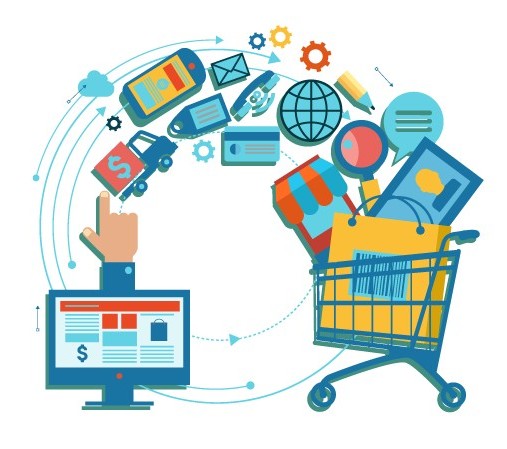 Don't have products to sell? No problem! You can sell products on your online store and have them filled by a wholesale supplier with a process called Dropshipping.
Either way, starting your own store can be a very lucrative way to make money online. If you have your own products, you'll be handling everything, including inventory, shipping, customer service, returns, and more. Because of this, you will usually have a higher profit margin than with dropshipping.
With dropshipping you're likely have a lower profit margin, but you'll also be able to sell a wider variety of products. This means you can expand your store and open multiple storefronts.
Selling products online can be very lucrative. While not as easy as Blogging or Affiliate Marketing, a beginner still can be successful with this business model.
There are low cost ways to start your business, but many find that they need to use paid traffic methods to drive visitors to their store.
Also, this is a much more time-intensive business model, especially if you're keeping your own inventory of products and shipping them yourself. You can cut out those responsibilities and some of that time with dropshipping, which I definitely recommend if you're a beginner.
Freelance Writing ~
Freelance writing is a great business model for anyone who has writing experience. If you can earn a good reputation by producing quality work and meeting your deadlines, you can command a high salary with top rated clients.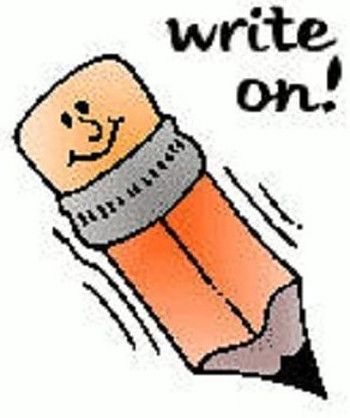 Here's a small list of some of the most common writing jobs there are available:
Content writing for Blogs
Copywriting
Editing
Social Media Content
Articles
There is a learning curve to finding jobs, setting prices, submitting good samples to prospective clients, etc. But for those who have a good work ethic and put in the time and effort, you can make a good salary.
Freelance writing is very low cost to start up, and you can start making money as soon as you get your first job. But it's also the business model that requires you to have some experience and writing skills.
It can be fairly time consuming as you're always going to be spending time finding clients and applying for jobs. Your income is also limited by how much work you can complete each day. But, the main advantage is that you can start earning money faster than other methods.
If you'd like help getting started, I can recommend a great program to get you going faster and help you cover all the details you'll need–My Freelance Paycheck. You can read my full review and see everything they have to offer!
==>==>  See the legitimate program where I learned to make money online  <==<==
Why This Business Has The Biggest $$$$ Potential!
Out of the 4 business models that I outlined above, there's one that has the most potential for long-term, consistent income. Do you know which one? Affiliate marketing!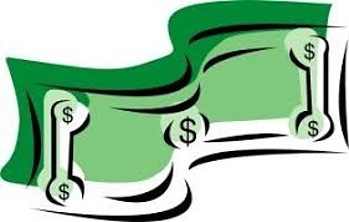 When I look at all the pros and cons for each of the 4 methods, affiliate marketing stands out as the best way for beginners to start a profitable online business with unlimited income possibilities.
It's the best business model to scale for larger and larger profits because you can have as many websites as you'd like. It's also the easiest to outsource the content writing to freelance writers–freeing you up to handle multiple sites more efficiently!
However, it takes considerable time to learn the ins and outs of affiliate marketing and tactics to drive traffic. So the very best thing you can do is create your website with a high-quality hosting platform that also provides the training you need.
Check out my best recommendation next!
==>==>  Tired of seeing nothing but scams?  See my #1 rated program here  <==<==
Getting Started Is Easy With The Right Training
You can do a lot of internet searches and find 100 different ways to start affiliate marketing and drive traffic. Your goal is to get great rankings in the search engines for free, organic visitors.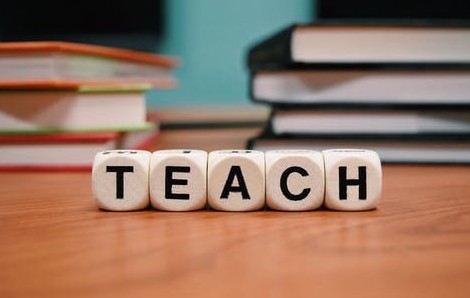 However, how will you know which methods really work, which ones are outdated, and which ones are considered spam? You can spend a lot of time doing search engine optimization to try to get to page 1 on Google just to find out that you got penalized instead!
That's where having a legitimate, world-class program to give you everything you need comes into play. For me, that program is Wealthy Affiliate, and I now have 6 websites hosted with them.
The Wealthy Affiliate platform allows you to host up to 25 of your own websites and 25 free websites, so scaling your business is no problem! Beginners will find all the training they need to start a website and develop it into a fully functional, profitable business!
To add to the awesome features of the training program, there is an active community forum with hundreds of marketers. There are supportive, helpful mentors, those who are building their sites and starting to be profitable, and complete newbies creating their first site.
Since I started with WA, I've learned so much from all of them! Every time I saw a question asked and answered, I learned more and more every day. What's the cost for this system? Just $49 a month for everything!
But the best part is that you can see everything they offer, get 2 free websites, and 10 lessons all for free with their starter membership–they don't even ask for a credit card!
==>==> Check out the free Starter membership and see if it's right for you <==<==
You Can Work At Home And Earn Money Online
As you can see, there are many ways to work at home and earn money online–you just have to pick the one that's right for you! So look at your needs, make sure you have the right expectations, and get started creating your first website now!
Do you have any experience earning money online? What is your favorite business model? I'd love to hear about it in the comments below along with any questions you may have!