Want to make a 3 to 5 figure income online? There's a program called Private Cash Sites that says you can do it with their system! But what is Private Cash Sites, and is it a legitimate way to make money online?
I've reviewed this program below, and you are definitely going to want to read it if you're thinking of purchasing it. Let's check it out and see the Build Your Retirement rating!
What Is Private Cash Sites?
Private Cash Sites was created 6 months ago, and there's no creator's name, just a woman named Felicity as the narrator of the sales video. You can access it at www.PrivateCashSites.co/, and it costs $47–although you can get it offered for as low as $17 if you try to leave the video without purchasing.
The premise of this system is that you will get 3 done-for-you businesses and can make thousands of dollars a day with them. They have "perfected a system that absolutely KILLS IT with affiliate marketing!" Here's a screenshot from the sales video:


Not only are you supposed to be able to make big bucks with Private Cash Sites, but you can make this income by working only an hour or so each day! How? Because the system is supposed to have all the grunt work done for you and be a done-for-you business that brings in sales on auto-pilot.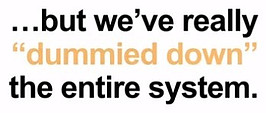 Sound too good to be true? Anyone who's read any of my reviews knows that this is a big red flag!
As an affiliate marketer, I can tell you that there is no magic bullet that will bring in boatloads of cash with very little effort in this business. It takes a lot of effort, time, and commitment to be a success and make substantial, consistent income.
They tell you that they've spent hundreds of thousands of dollars designing and developing Private Cash Sites. But they have to limit the number of people who purchase the system to 10 today. If thousands of people joined, it would kill their customer support staff and their bank accounts getting everyone set up!
Let's see how much sense that makes–a system that cost hundreds of thousands to create and is supposed to make people thousands every day, and they are willing to sell it to just 10 people for $17 each?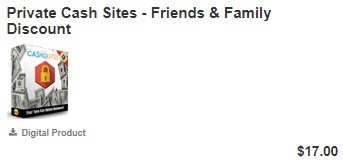 So I purchased Private Cash Sites for $17 and was not surprised by what I found inside. It became pretty clear that the owner of the system was going after much more of my money!
What Does Private Cash Sites Offer?
The first thing that they want you to do is sign up for an unadvertised surprise bonus training. It's supposed to be a free presentation for a one-of-a-kind training program to generate $593 in daily profits.

What you're really signing up for is another sales video to sell you another system. But wait, didn't I just buy a system that was supposed to make me thousands every day? I didn't waste my time viewing another sales pitch.
The second step was to start my set up by picking my page. Here's where you see the 3 done-for-you businesses. What are they? They're 3 landing pages to sell make-money-online, MMO, systems to other people!
You start by picking your pages, however, there's not much difference in each of them–a picture of a boat and a beach with a sales pitch.
The third step is registering your pages, and you do that by signing up for Click Funnels for $97 a month! This is an affiliate link, and the owner of Private Cash Sites will make a commission for every month you are a member.
The fourth step is to sign up for Clickbank. This is where you'll get your MMO programs and collect commissions.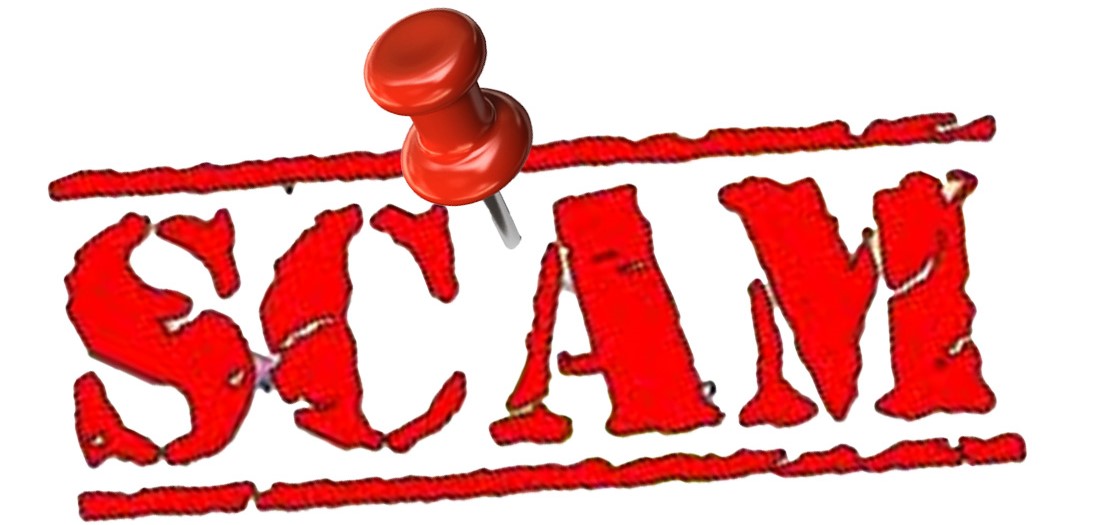 The fifth step is to get your offers to promote. They show you how to look up affiliate marketing programs and choose the offers that make the most money. However, I want you to think for a second about what programs you'll be promoting.
Do they work? Are they scams? Are they legitimate? You won't know, and would you be OK with that? While Clickbank has a lot of great programs to choose from, many of the MMO ones are low quality and considered scams.
The whole point of Private Cash Sites is to get you to sign up for a bunch of programs that will give the owner commissions. Here are some of the other programs that you're told to sign up for:
~ ClickMajick–This program is designed to track your affiliate links so that you know what pages your commissions are coming from, basically, and to cloak your links. The cost is $12 a month for their basic plan.
~ Webfire–This is their main recommendation for getting traffic to your site, and the cost is $497 a month or $2997 a year! This is a huge commission for the Private Cash Sites owner from everyone who signs up for this program. No beginner is going to need or understand this program.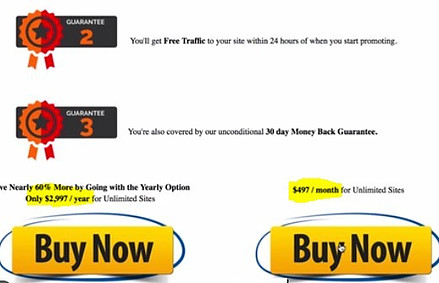 ~ Desktop Lightning–Another traffic generating program that works like a multi-level marketing system. It's not worth your time or money, even at the starting price of about $15 a month.
~ Udimi–A traffic generating system where you buy solo ads to get visitors to your site. You basically buy clicks to your site using someone else's email list. As a beginner, you won't know what to pay or how to execute these types of ads effectively. So it will be easy to burn through a lot of money trying to drive traffic to your site with no results!
~ TrafficForMe–Another traffic generating system that is incredibly expensive and not worth your money, in my opinion. The costs are huge with no guarantee that you'll make any sales from them! Yet in the program video they state that they spend thousands of dollars on traffic through this program, and if you do that, you'll make it all back in sales–don't believe the hype!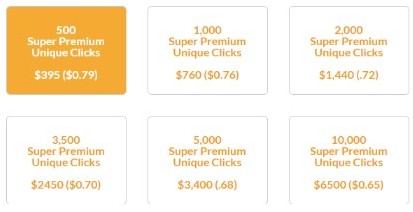 ~ Explode My Payday–The link to this just takes you to another sales video for another MMO program that likely won't be worth your time. If I review that one in the future, I will update my findings here.
If you add up the cost of the programs they recommend you join, you'll be spending anywhere from a few hundred to a few thousand dollars every month. It's pretty easy to see why they practically beg you to buy Private Cash Sites for $17 to get you into their sales funnel!
==>==>  See my FREE Proven 5 Step Plan To Make Money With Affiliate Marketing  <==<==
The Upsells
Before I got access to the Private Cash Sites program, I was offered 2 upsells that I'll detail for you: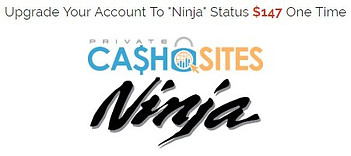 ~ Private Cash Sites Ninja, selling for $147–Ninja is supposed to provide you with the tools to make you up to 10x more money faster than the basic system. Supposedly, a control group was "literally FORCED to earn thousands of extra $$$" with the strategies, shortcuts, and tricks in this upgrade.
If you don't purchase Ninja, it's offered to you at a discount for $97–another attempt to get you into that lucrative sales funnel!
~ Platinum Club, free with Ninja signup–This upsell is supposed to give you a link to earn $5 over and over on your site, as many times as you want to. But it's so private that they can't even tell you what it is!


There were already way too many red flags in the Private Cash Sites sales video, so I had no problem passing on the upsells that were offered!
Red Flags And Concerns
I'll recap the red flags and concerns with Private Cash Sites here: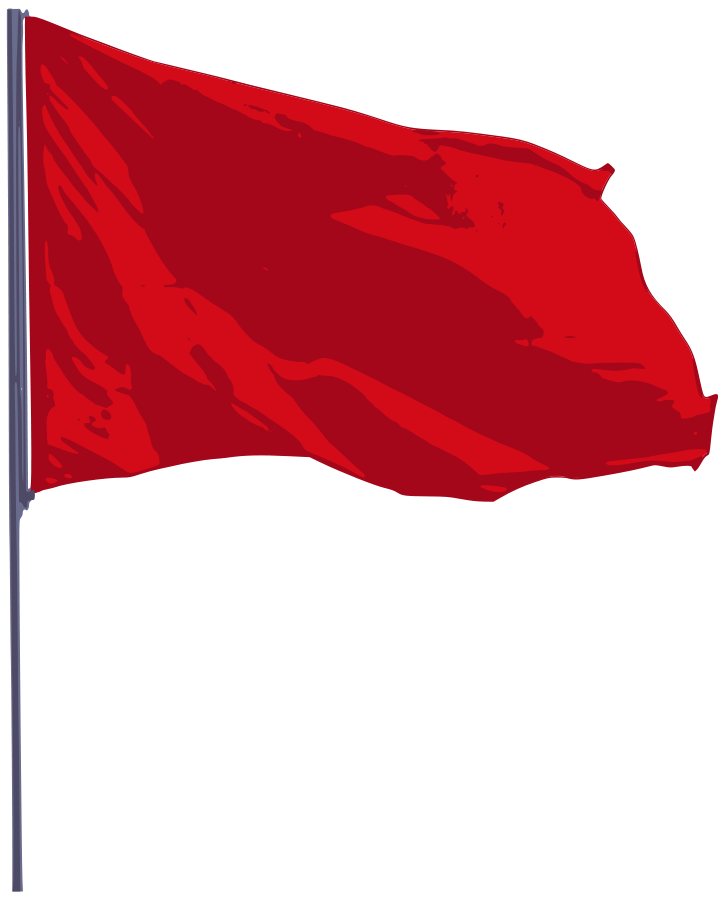 ~ Outrageous Income Claims–Just like so many other poor programs that I've reviewed, the earnings claims are completely unrealistic. In my opinion, it would be impossible for anyone, especially a beginner to make the thousands of dollars a day that they say is possible.
~ Time/Work Estimates–They claim you only have to work on the program about an hour a day for it to be successful. Anyone familiar with affiliate marketing knows that it takes a lot of time, hard work, and commitment to earn consistent, long-term income.
~ Nonsense Marketing–Everything in the sales video was marketing hype that didn't make any sense. But beginners and those who are naive won't necessarily see that and are more likely to believe the program is legitimate.
~ Promotion of Questionable Products–The 3 landing pages that you receive are designed to promote MMO products through Clickbank. However, choosing products based upon their stats means that you could be promoting scams and other programs that are not legitimate.
~ Undisclosed Costs–In order to use Private Cash Sites, you will need to sign up for programs that can cost a considerable amount each month. In order to drive traffic to your landing pages, the recommended methods can cost hundreds and thousands of dollars every month!
~ Entry Into Sales Funnel–Private Cash Sites is basically a tool to get you into a sales funnel that will give monthly affiliate commissions to the owners of the program. It is not designed to make YOU a successful affiliate marketer!
==>==>  See my FREE Proven 5 Step Plan To Make Money With Affiliate Marketing  <==<==
Build Your Early Retirement Rating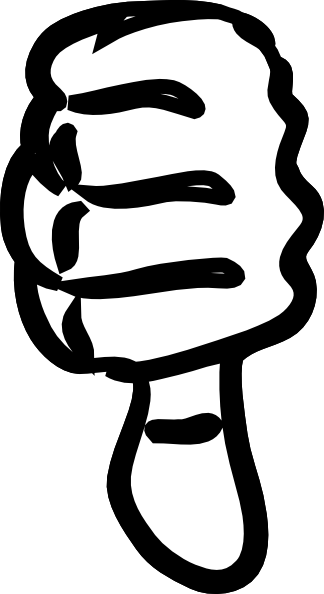 Here at Build Your Early Retirement, we give Private Cash Sites our lowest rating of 1 out of 5. We don't believe you are going to make money with this program. In fact, we think it's very likely that you could lose considerable money trying to make it successful.
Affiliate marketing can be a very profitable and very low cost way to earn significant money online. But you need a legitimate program to host your website and teach you everything you need to know!
My top rated platform is where I learned all about affiliate marketing and driving free traffic to my websites. I host 6 websites with them and learn something new from their wonderful community of marketers every day.
The best thing is that they have a free starter program where you can experience what they have to offer and be sure that it has the value you're looking for in their lessons and features–all with no credit card required!
Check out my full review and see how easy it is to start your career online today!