The question that I get asked the most is why I promote starting an online business as a big part of my early retirement plan.  It's because most people need a source of income other than their savings to reach their goal.
USA.GOV states that people in the US live an average of 20 years after retirement.  If you want to retire early, you could be looking at funding a 30+ year retirement!
So an online business could give you the needed income before and during retirement.
The fact is that the benefits of an online business make it one of the best after retirement jobs you can have. Let's see why!
Work From Home–Bye Bye Commute!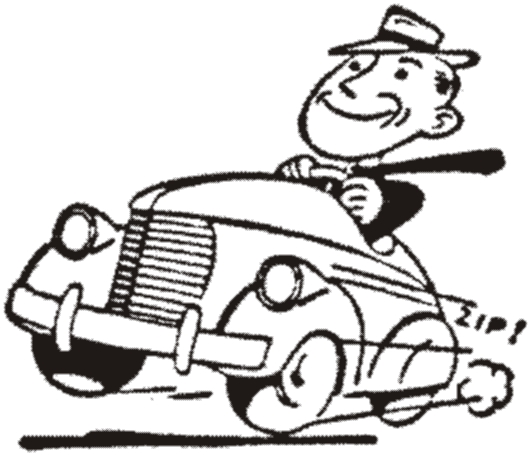 Anyone who has commuted to a job knows the hassles that you face every time you head to work and come home again.
I've had to drive an hour and a half each way before, and I know many of you can identify with how difficult that can be!
After you retire, you don't have to commute to your regular job anymore and won't have those transportation costs.
However, lot of people want or need to have another source of income in retirement to help keep their nest egg intact.
If you get a part-time job, you'll want to stay closer to home, but that limits your job options.
But, start an online business, and you will be running it from the comfort of your own home.  Let the snow fly or the rain come down–it won't bother you a bit!
You Can Run Your Business Anytime/Anywhere
Once you retire, you don't want to be tied down. You don't want to plan your travel or your family time around the schedule of a part-time job!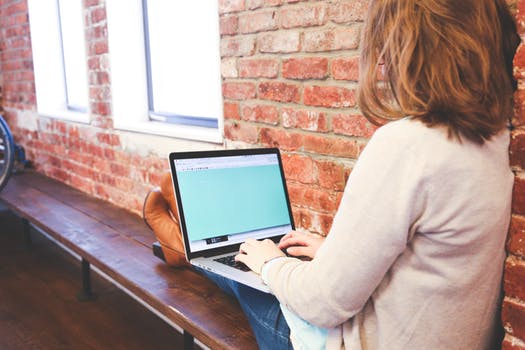 But you can be as flexible as you want with an online business. You can work any time of the day or night, so your business will revolve around your schedule, not the other way around.
Want to take a vacation or go visit your children for a few days? No problem! As long as you can take your laptop and have access to an internet connection, you can run your business.
You're retiring and deserve to do what you want to do. But if you have to tie yourself to a part-time job in order to make some extra income, you've limited how much you can enjoy the time you've looked forward to your whole working life!
==>==>  Get my Proven 5 Step Plan To Make Money With Affiliate Marketing  <==<==
Turn Your Passion Into Profits
Whenever I thought about my retirement, I always dreamed about doing the things I didn't have time for when I was working full time.
I also knew that it was possible to take those hobbies and passions and earn extra money during retirement.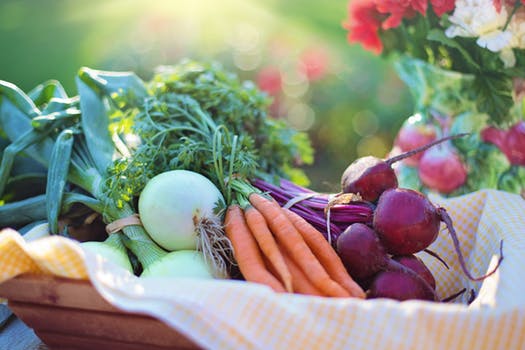 What I wanted to do was spend a lot more time with grandchildren, my dogs, work in my vegetable garden and orchard, and create more woodworking projects.
Unfortunately, I couldn't really figure out how to make a consistent income with any of those activities without them becoming more work than I wanted to do.
So that's where my online business came in–blogging! My first blog was in a niche about dogs and was inspired by an injury my German Shepherd had.
The site was monetized with affiliate links to products on Amazon, and I realized how much I enjoyed the whole process.
I now have 6 sites, all of them based upon an interest or a passion of mine, and retired early. My online business allows me to do all the things I dreamed I would do when I retired!
==>==>  Is your dream job to work at home and make money online? You can do it here!  <==<==
Not Physically Demanding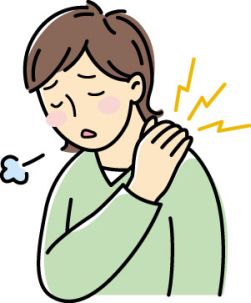 How many people work physically demanding jobs? When my girls were young, I worked at a polyethylene plant on a rotating 12-hour shift that rotated from days to nights.
We had to climb towers, turn heavy valves, clean out tanks, and more, and the whole thing was very challenging physically.
So when I started planning my early retirement and looked at my options for another source of income, I knew it had to be something I could do as I got older.
Even if I developed physical conditions that meant I couldn't walk far or started having back problems, for example, I would still want to be able to earn income.
When you're running your whole business from a computer or laptop, you don't face the same physical challenges that you do with other jobs.
With an online business you could be making money well into your retirement–no matter how old you are!
==>==>  Get my Proven 5 Step Plan To Make Money With Affiliate Marketing  <==<==
Unlimited Income Stream Is Possible
So how much money is possible?  That's one of the beautiful things about your own online business–your income is only limited by the amount of effort you're willing to put in!
My best tip for you–start your business now and get it profitable before you're looking to retire. Not only will that ensure that you will have the income in retirement, but you could also retire much earlier than you think.
Check out this video about How To Make Money Blogging About…..Anything!:
With my affiliate marketing business, not only will I make money for years to come from sites that I've created now, I know that I can literally earn a full time income.
There are online marketers earning $100,000+ and more each year, and they started as a newbie just like you!
See My #1 Platform For Starting Your Business
Keep in mind, you'll need to be aware of how many scam programs there are. No matter how good something sounds, you can't make consistent, long-term income fast or by a few clicks of the mouse for 15 minutes a day.
So be aware of anything that sounds too good to be true!
If you want to see the platform that I use to host all my websites and get training for how to start my business, you can read the full review of Wealthy Affiliate here.
I learned everything that I needed to know about creating a successful online business with Wealthy Affiliate
With 2 free websites on a world-class platform, an active community platform, and top rated training in their starter membership, you can get started today–with no credit card required!
Start Your Business Today!
I will always promote starting an online business as one of the best after retirement jobs out there today.  With all the benefits that I've outline above, you can see that anyone can earn an income to retire early and keep that income stream throughout your retirement.
Plus, this business would work for anyone who wants to work from home or make extra money–not just for those looking to make money in retirement.
Are you looking for an after retirement job? Want to retire early? Hoping to earn income while you work from home? Then let us know what you think of starting an online business in the comments below!