I was having a conversation the other day with someone who was curious about how I made money online. They were interested in my online business and what led me to do affiliate marketing.
Then they asked a question that I've heard several times before, "Is affiliate marketing for beginners?"
I asked the same question when I started out.  It seemed to me that if I did anything called affiliate marketing, I would need marketing experience.
But affiliate marketing is the best online business for beginners, and I'll explain why!
What Do You Do As An Affiliate Marketer?
As an affiliate marketer, you will be creating a website about something that you are interested in or passionate about–this is your niche.  Your site can truly be about anything because you can make money in any niche!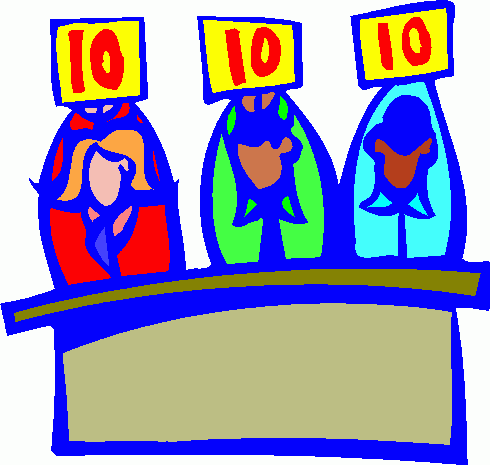 On your site, you'll post articles and reviews about topics and products associated with your niche.  There will be links to retail websites for the products you promote, and you'll earn money if your visitors use the links to buy something!
Have you ever clicked on a website link and it took you to a product listing on, say,  Amazon?  The website owner is an affiliate marketer, and if you bought anything on Amazon, he got a commission!
Not only did he get a commission on the product that you were promoting, he earned money on every single item that you purchased during your visit.
Maybe you left the site without buying anything, but thought about it later that day, and then made a purchase.  The affiliate marketer still received a commission!
Your goal as an affiliate marketer is to relay helpful information to your readers about your website topic.  You're not selling to them, so you don't need to be a salesman.   Your focus is to help your readers solve a problem, figure out the best item to buy, show them the best way to do something, etc.



For example, supposed your passion is golf, and you choose that for your niche.  You may write a post about the best titanium drivers.
What you'll do is write an honest, in-depth review of several drivers which let your visitors know all of the pros and cons of each one.  You're not selling any of them, just giving the info so that the visitor can go to the retailer's page and choose the one that's best for them.
The best part is that you don't have to be an expert about everything.  As long as you know how to research your topic thoroughly, you can give your visitors accurate, helpful information.  You will become an authority in your niche, and people will come back to your site again and again.
Affiliate marketing is absolutely the best business model for beginners because it is extremely low cost and easy to start.  See more details about why you need to consider it if you've never started an online business before–How To Make Money Online For Beginners!
==>==>  Is your dream job to work at home and make money online? You can do it here!  <==<==
Anybody Can Be an Affiliate Marketer
You don't need to have a marketing background or know how to build a website to be an affiliate marketer. But there are some important skills that will be beneficial if you're looking to start your online business:
Can you do online research? You're going to be doing a lot of research for your website on the internet. This will include finding keywords for your articles, looking up answers to questions from sites like Google, checking analytics to see how much traffic you're getting, researching information for the content of your articles, and much more.
Basically, if you can do a Google search, you can do online research!
Can you communicate an idea? The thought of writing articles and reviews may seem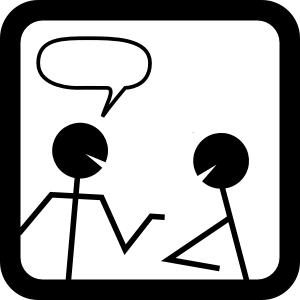 intimidating, especially if you haven't written any before. But what you're really going to be doing is just communicating.
Most people enjoy talking about their hobbies or interests with people who enjoy them as well. Writing an article isn't supposed to be like a lesson in a textbook, it's a conversation that you're having with your readers.
If you think about how you'd explain something to someone in person, that's how you want to explain it to them on your website!
Do you have basic writing skills? You don't need to have an English major to write great content on your website. If you can construct sentences that make sense and know basic grammar and punctuation, you won't have any problem.
Do you have anybody around who can proofread your post for you?  (If I write an article late at night, I always have my husband give it a once over before I publish!)
Remember also, there's always a spell checker around when you need one!
Do you enjoy engaging with others about a shared interest? Affiliate marketing is not just about having people read your posts and click on affiliate links. Your readers will want to ask questions and share their thoughts and experiences, and you'll need to answer the questions and engage with them.
If you don't enjoy this type of interaction, it will come through in your posts and comments. If you do, your readers will get a much more positive experience and come back again and again.
This is also the reason that I suggest choosing a niche that you're passionate about or very interested in.  I've never seen anyone that didn't enjoy talking to others about something they truly enjoy!



Are you willing to work hard? This is the most important one of all! No matter what you read online or hear from others, you will not succeed as an affiliate marketer without putting in the time and working hard at it.
One of my dad's favorite sayings when I was growing up was, "Work hard and you'll get somewhere, don't work hard and you don't deserve to get there." As with most things in life, this is definitely true with affiliate marketing!
I won't lie to you, it will take time before you'll start making money with affiliate marketing.  How much time?  That totally depends upon the amount of effort you're willing to put in.
I've written a good general guideline that will show you what to expect at How Long Does It Take To Start Making Money With Affiliate Marketing?
For those who are willing to put in the time, effort, and commitment now, their earnings can be unlimited down the road.  There are many people making $100,000+ from their site each year, but they all started by doing the work!
If you've answered yes to all of those items, you have all the skills it takes to be a successful affiliate marketer!
==>==>  Get my Proven 5 Step Plan To Making Money With Affiliate Marketing here  <==<==
Finding the Right Niche
For most beginners, finding the right niche is no small feat! How do you know what your website should be about or what niche has the potential to be profitable?
There are two schools of thought about this–finding popular products and building your website around them or choosing your niche from something you are interested in, such as a hobby.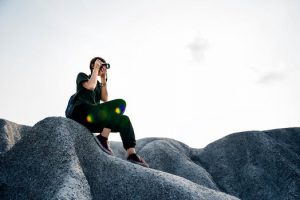 As I said above, I personally believe that a beginner needs to look at their own interests and hobbies when choosing a niche for their first site.
It will be easier coming up with ideas for articles, and you'll be able to write more easily about something you're comfortable talking about. You'll also find that you enjoy doing the research and creating content for your site more, and that is a great motivator!
Today, there are affiliate programs for virtually anything you can dream up, so you won't have a problem finding ways to make your website profitable. Finding an affiliate marketing niche that works for you will be easier than you think!
The Importance of the Right Platform and Training
OK, you have what it takes and you're thinking of your niche, but what about building a website and getting traffic? Technology is amazing and creating a website can now be done with a few clicks of your mouse.
But don't underestimate the importance of starting your site on a high quality platform where you can get training and have your questions answered by experienced affiliate marketers!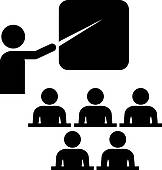 There are some good programs out there, but the one I highly recommend, especially for beginners, is Wealthy Affiliate for the most comprehensive platform.
That's where I got my training, and I was a total newbie to the whole world of affiliate marketing when I started.  I now have 6 websites hosted at Wealthy Affiliate!
The best part?  You can see all of WA's features, receive affiliate marketing training, and even build 2 websites for free–no credit card required!
You can read my review to find out more specifics about everything they have to offer, but I want to highlight their community forum. It's built on the concept that when everyone participates to help others, everyone can succeed. So you have marketers with years of experience answering questions and creating training modules for every aspect of building your online business.
I encourage you to check out Wealthy Affiliate's free membership and see for yourself if it's the right platform for you!
Avoiding Scams
While you're looking over training and website platforms to start your business, you're going to run into some scams–it's inevitable because they're all over. Here's a few tips to help you navigate through your choices:
Claims of huge income right away–Successful affiliate marketers know that you're not going to get rich quick and it will take time to make substantial money over the long term. So beware of any programs that claim things like, "Make $500 a day starting your first week!"
Easy Money!–There are sites out there promoting programs where you can "make thousands of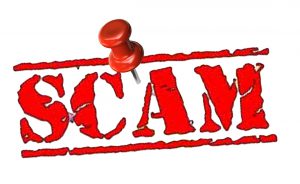 dollars working an hour a day" or "a few clicks of the mouse and you'll have a landing page that will make you hundreds of dollars with free traffic".
A lot of these programs are cheap to sign up with, but then as soon as you do, you're hit with all kinds of upsells. Before you know it, you can be in for hundreds of dollars and making very little, if any, money.
We'll do it all for you!–It may sound pretty good for a program to tell you that you don't have to do anything–no selling, no writing articles, no building a website, no emailing, no anything….except for driving traffic to your site!
Unfortunately for you, driving traffic to your site is the heart of affiliate marketing, and if you're a beginner, how are you going to do it? Mostly by paying for it–not what you signed up for–and it's very expensive!
Only promotion is their program–Some sites swear they'll teach you all about affiliate marketing and provide you all the tools. The problem is that they don't actually teach you to promote anything for your niche or have products to sell other than their program.
Look to see what you are actually going to promote with their platform and whether you're truly starting your own online business or just making them money.
The old saying is so true, "If it seems too good to be true, it probably is!" If you keep that in mind, you'll do very well in avoiding those who want to line their pockets with your hard-earned money!
==>==>  See how to avoid scams and find legitimate programs online  <==<==
No matter what your level of experience is with any type of online business, you can become a successful affiliate marketer. It takes effort and time, but it's also fun and rewarding!
What are your thoughts? Do you think affiliate marketing is for beginners? Let me know in the comments below, I'd love to hear from you!