Retire when you want, where you want–you just need an independent stream of income!
Looking to retire at 50?  40?  Even 30?  You can if you're making money after retirement.
Start your online business now and have it up and profitable when you're ready to pull the retirement trigger–no matter what age you are!
Why Should You Set Up An Online Business?
So what will an online business do for you in retirement and why should you set one up? There are some huge benefits you will get from creating your own website and making money online:
~   An online business is one of the easiest to start.  With the technology today, you can create your first website in less than 3 minutes–no coding or technical knowledge needed!
~  It takes time to build your business and bring in enough traffic to be profitable. If you start your business now, you will already have your income stream as you enter retirement.
~   Once you've developed your website into a profitable business, you can scale it up to achieve unlimited income!
~   An online business has very low start up costs, so it's perfect for those wanting to develop an independent stream of income but who don't have a lot of extra money.
~   You can run your business from anywhere you can use a laptop that has an internet connection. So your retirement travel and activity plans won't have to be set aside to keep your income coming in.



~   As you get older, it may be hard to keep working at other part-time jobs in retirement if they require more physical activity. As long as you can work on a laptop, you can keep your online business growing.
~   You'll have no commuting costs since you'll be working from wherever you are living or vacationing, and this will keep your transportation expenses down.
Online businesses are ideal for retirees and anyone looking to retire early and work from home.
If you start your business and take the time to make it profitable now, there will be no pressure in retirement for how long it takes to be making consistent income!
That time frame is one of the biggest hurdles that many beginning entrepreneurs face.  For a good general timeline for how long it will take to make a full time income with your online business, you can read How Long Does It Take To Start Making Money With Affiliate Marketing?
==>==>  Get my Proven 5 Step Plan To Make Money With Affiliate Marketing  <==<==
What Type Of Online Business Can You Start?
The type of business you start will be the first decision you need to make. Do you want to start a blog? Sell products? Review and promote products? Write and sell eBooks?
As you can see, there are many different ways to make money online–you'll want to decide which one is the best fit for you starting out. Here are my favorite picks:
==>==>  Is your dream job to work at home and make money online? You can do it here!  <==<==
~Affiliate Marketing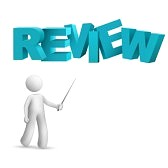 My favorite in this list is definitely Affiliate Marketing! On your website you basically review and promote products, and then provide links for your visitors to go to retailers where they can purchase them.
If they make a purchase, you'll receive a commission that runs anywhere from about 5% all the way up to 80% depending upon the products and retailer!
There's no selling, no stocking an inventory, no customer service, and no shipping.  What you will be doing is promoting products by posting reviews and informative articles.
Beginners can do very well as affiliate marketers, especially if they choose a niche for their site that they have a passion for.
There are many, many retailers that have affiliate marketing programs in any niche, so you can make money no matter which one you decide on.
You can get more information about starting an affiliate marketing business here.
~Blogging
Many entrepreneurs who are just starting out decide to start blogging. You can create a blog about any topic you have an interest in or passion about and then write articles that entertain, educate, and inform your visitors.
There are several ways to monetize your blog, with ads being the main source of income. Blogging is not as lucrative as affiliate marketing, but your profits will increase as your traffic increases.
~Selling Products
You can sell products online with an eCommerce store. A couple of the most popular platforms you can use are SaleHoo and Shopify. Both of these have an online storefront where you can create beautiful sites for selling your products.
SaleHoo also has a wholesale supplier directory that you have access to for a very reasonable annual fee.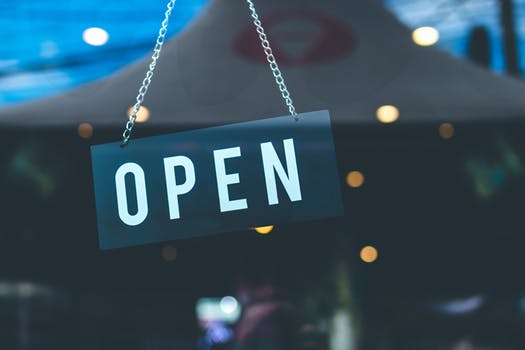 There are over 8,000 reputable suppliers and training on how to pick products to sell, which are great features for beginners.
          ==>==> Check out SaleHoo Now  <==<==
No matter which eCommerce storefront platform you choose, you can use SaleHoo's wholesale directory to find dropshipping suppliers who will keep your inventory and ship your merchandise to your customers.
I definitely recommend that beginners look into the pros and cons of dropshipping and see if it is right for you!
==>==>  Check out Shopify with a free trial here  <==<==
~Create and Sell eBooks
Do you have enough information to write a 20+ page eBook? If you are knowledgeable about a topic and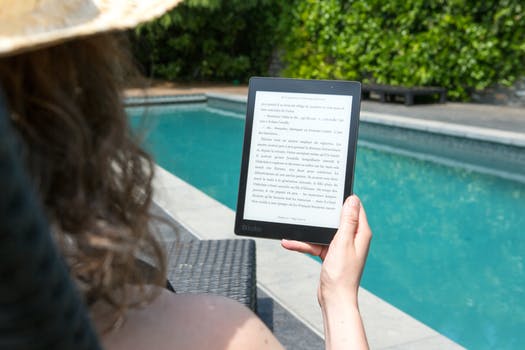 can entertain and educate people, writing eBooks can be a very successful and lucrative online business.
There are so many ways to self-publish and sell eBooks that you can become a best-selling author in no time!
For a beginner I suggest going with Amazon Kindle Direct Publishing. Amazon makes it easy for you to publish, and they have a huge potential audience.
Once you get a little more experienced and want to expand, there are many more options available that may suit your needs better–Blurb, eJunkie, Nook, iBook, CreateSpace, Lulu, and many, many more!
==>==>  See the legitimate program where I learned to make money online  <==<==
Ideas For Your Niche After Retirement
Once you've figured out what type of online business you want to create, the next step is figuring out your niche. Why is this important?
In order to be successful, you'll need to narrow down your niche so that you can target a specific audience to market to.
If your target audience is too large, it will be hard to convert your visitors into sales. This is because you are bringing them to your site when they're still in the browsing stage.
By narrowing down your niche, you will be bringing these visitors in when they already know what they're looking for and are closer to making a decision to buy.
To better understand this concept, we can take GolfBalls.com as an example. They didn't start off with golf as a niche, they started off with their niche narrowed all the way down to just golf balls!
Then as they got bigger and more successful, they scaled into more and more products related to the golf industry.
This article by the owner and founder of Wealthy Affiliate, Kyle, illustrates how GolfBalls.com turned a small, specific niche into a multi-million dollar a year company–Succeeding With Golf Balls, Scaling With Shoes!
How Do You Create An Online Business?
OK, you've decided on the type of online business that's right for you and narrowed down your niche, what next?
Your next step is actually creating your website. This is the step that intimidates most people, but it is actually the easiest!
There are many platforms out there that will host your website. Website hosting is basically the service that you purchase that enables you to have your website on the internet.
My #1 recommendation is the one I currently have 6 websites hosted with, Wealthy Affiliate.  How do I know that it works?  Because they taught me everything I know to start an online business and make money online
Their secure hosting is world class, and you can create 2 WordPress websites for free, get online business training, and have access to an active community help forum–without even putting down a credit card.

After you get started, you'll want to own your own website domains. You can get training that teaches you how to choose a great domain name, and most cost just $13.99 per year.
One of the great features of Wealthy Affiliate is that you can join their premium membership for just $49 per month. With that you can have up to 50 websites, get live chat support, more intensive training, and much more along with the community forum.
The Key To Passive Income In Retirement
No matter when you want to retire, it will be a huge benefit to have an additional stream of income. If it's passive income through an online business, that's even better!
But getting that business going and profitable before you pull the trigger and retire can be one of the biggest advantages you'll have.  You may be able to live the laptop lifestyle a lot sooner than you could have ever imagined!
If you're close to retirement, it will enable you enjoy the time you've worked so hard for your whole life and help keep your nest egg intact.
==>==>  Is your dream job to work at home and make money online? You can do it here!  <==<==
Do you want to create passive income in retirement? Are you looking to retire early and need another source of income? We'd love for you to share your thoughts and experiences in the comments below!