How can I make money at home? How many of you are here because you've been asking yourself that question? Well, you're not alone! I asked myself that question many, many times and couldn't find the answer for a long time.
However, that changed for me when I found out how to start an online business! Not only has technology made creating a website extremely easy, there are several great ways to make money at home with your own hobby or passion as a niche.
Check out the 4 most popular online businesses that you can start today!
Affiliate Marketing/Blogging
I won't make any secret of the fact that Blogging and Affiliate Marketing are my favorite websites to create. They can be very profitable, and you can choose a niche, or topic, that you're passionate about–that makes it enjoyable as well as profitable!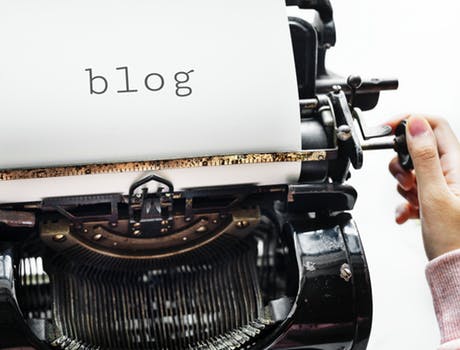 Blogging is basically creating a website and writing articles about a specific niche. The goal with a blog is usually to share information with your visitors in a way that informs, educates, and entertains them.
Your target audience is people who are also very interested in your niche, and they can interact with you and other visitors through comments.
One of the most common ways to monetize your blog is with ads. Google Adsense is the most popular, however, it is not very lucrative at first. Until you start getting a great deal of traffic, you can expect to make just a few dollars a month.
A more profitable way to monetize your blog is with affiliate links, and that leads us to affiliate marketing.
Affiliate Marketing is creating a website with the purpose of promoting services and products in order to earn a commission. This is done by writing reviews, product comparisons, and informative content, and inserting links to websites where your visitors can purchase the products.
Just like in blogging, you need to find a niche for your website. Then you find companies that offer affiliate programs to sign up with. They provide the links for your website and pay you a commission when one of your visitors clicks through to their site.
Don't know how to make money online?  Where do you find out what you need?  Check out this video, and see how to make money blogging about….anything:
Blogging and Affiliate Marketing overlap in driving traffic to and earning money from your site. One of the most effective ways to get traffic to your marketing site is by adding a blog that will bring in your targeted audience.
One of the most lucrative ways to earn money from your blog is by adding affiliate links for products or services that you write about in your articles!
The costs to start up a blog or affiliate marketing site are extremely low, which makes them perfect for a beginner.
In fact, it's completely free to create 2 websites and get training for your online business with my #1 recommended program–they don't even ask for a credit card! If you'd like more information for this program, you can read my complete review here.
==>==>  Get my Proven 5 Step Plan To Make Money With Affiliate Marketing  <==<==
Freelance Writing
Love to write, but want to make money right away? The answer for you could be Freelance Writing! You don't need to create your own website, although some writers do in order to expand their reach to potential customers once they're earning full time income.
The best way to begin a career in freelance writing is by choosing the type of writing that you are good at, enjoy, or have experience in. You will find that by specializing your writing, you'll be able to win jobs faster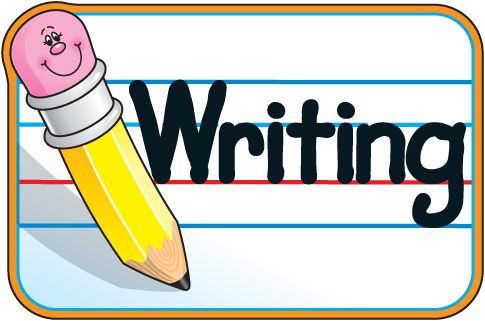 and spend less time creating quality work for your clients.
Here are a few of the main categories of writing that clients are hiring for:
Blogs–Many bloggers will have multiple sites and need to outsource blog posts
Web Content–There is a broad range of writing jobs in this category, from reviews to social media content
Copywriting–This could be press releases, advertising copy, pamphlets, reports, and any other written copy that a company needs
Magazine or News Articles–If you can write great articles about current events or in depth editorials and reviews, there are news and periodical publishers that are looking for your services
Technical Writing–Are you an expert in your field? You could be hired to write how-to manuals, technical reports, and instruction manuals.
No matter what type of writing you're interested in doing, it can be difficult learning how to find and win freelance writing jobs. But you can quick start that process with a program that gives you quality instruction on how to get started from experienced writers.



The best program that I've found is My Freelance Paycheck. This was created by a highly successful freelance writer named Laura Pennington, and gives you all the information you need to avoid mistakes and kick start your writing career. You can read my full review of My Freelance Paycheck here.
Creating eBooks
Creating eBooks is one of the most fun and fulfilling ways to make money at home. You can write books about any topic that you want to write about and let your creative energy flow!
The best thing about eBooks is that you don't need to create a 200-page novel and beg publishers to notice you. Your eBook can be as small or large as you want, and there are many great places where you can self-publish and sell it.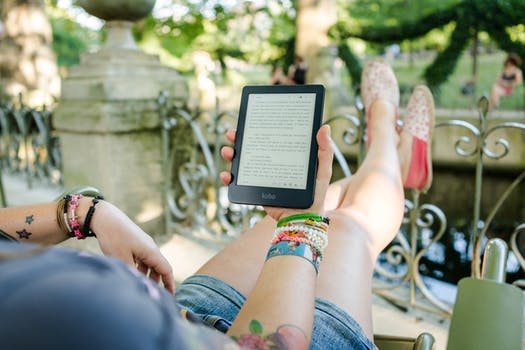 The most successful eBooks generally run about 20,000 words or more and are helpful to the reader in an entertaining way. You'll want to try to keep the price that you charge for your eBook between $2.99 and $9.99, with $3.99 being the most popular price that people are willing to pay.
One of the most popular places to sell an eBook is on Amazon Kindle Direct Publishing. If you keep your price in the range above and are at least 20% below the price of a printed version of the same type of book, they'll pay 70% royalties less a small fee of $.15 per MB for your book to be sent to your customer.
Amazon KDP has a huge audience, and they make it easy to get started. So if you're a beginner, I'd recommend starting there. Once you get more experience, there are a many other platforms where you can sell your eBooks very profitably. Here's a list of some of the most popular:
e-Junkie
Blurb
Lulu
Nook
BookBaby
iBooks
Smashwords
eBookIt
Scribd
You'll want to check out several self-publishing platforms in order to find the one that is right for you and your needs. But if you are an aspiring author and want to work at home, creating and selling eBooks could be just what you're looking for!
==>==>  Is your dream job to work at home and make money online? You can do it here!  <==<==
eCommerce
What actually is eCommerce? Basically, it's selling products online from your own website or storefront. This is probably the hardest way to make money from home if you don't have any experience, but it can be extremely lucrative.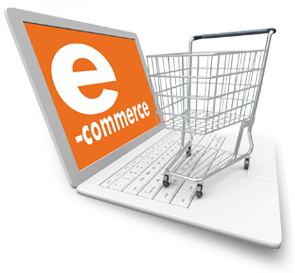 You can sell anything you want to in your online store, and they can be physical products or digital downloads, such as eBooks or games.
If you're selling physical products, there are 2 basic methods–keeping a physical inventory or using a dropshipping company.
If you are selling products that you have made or purchased at a wholesale price, you will have a physical inventory of items to resell for a profit.
When an order comes in to your website or storefront, you package and ship the item to the customer. You have full control over the whole process and make the most money with this method.
If you are a beginner, don't have the space to store inventory, or don't want to handle the shipping process, a great alternative is dropshipping.
With this method, a customer orders from your site and then you put in an order to your dropshipping company. This company ships out the products to the customer directly and charges you for the purchase.



Using a dropshipper will cut down on your profit for each purchase, but will enable you to sell many more items and give you time to concentrate on the parts of the process that will build your business faster.
To get more in depth information about using a dropshipper and how to find profitable products to sell online, you can go to my blogs: What Is Dropshipping About And Is It Right For You? and SaleHoo–Why It's The Best For Finding Wholesale Suppliers.
==>==> See how you can start your own store with Shopify–free 14-day trial <==<==
What's The Best Method For You?
There are multiple, very profitable ways to earn money online, and I encourage you to look into all of them to see what works for you.
Each one has it's own pros and cons, but the one thing they all have in common is that they will take hard work, time, and commitment.
If someone tells you that they have a system to make money fast with little effort on your part, they're trying to sell you a scam–run away fast! To help avoid those programs and learn how to spot legitimate opportunities, you can read Make Money Online Fast–Beware Of The Scams!
==>==>  Get my Proven 5 Step Plan To Make Money With Affiliate Marketing  <==<==
So the next time you ask yourself, "How can I make money at home?", you have the answer!
Do you have any experience with any of the methods above? Do you know more tips for those looking to earn money from home? Please share them with us in the comments below!